SIM cards in Thailand
Getting a local SIM cards when you travel to Thailand is highly recommended. The Internet is very important to most of us these days and it can improve your travel quality if you have access to the local networks. You can search for directions, look up the most popular attractions or update your social media accounts all while you are abroad.

However, the problem is that you might not be familiar with the local service providers, so AIRPORTELs has gathered all the information you need to help you get connected while you are in Thailand. There are 3 big companies who provide signal service in Thailand. There is AIS (the green one), True (the red one), and DTAC (the blue one). As a result, the most common problem is knowing which company you should choose. Therefore, AIRPORTELs will explain some of the main benefits of each company and package clearly for you.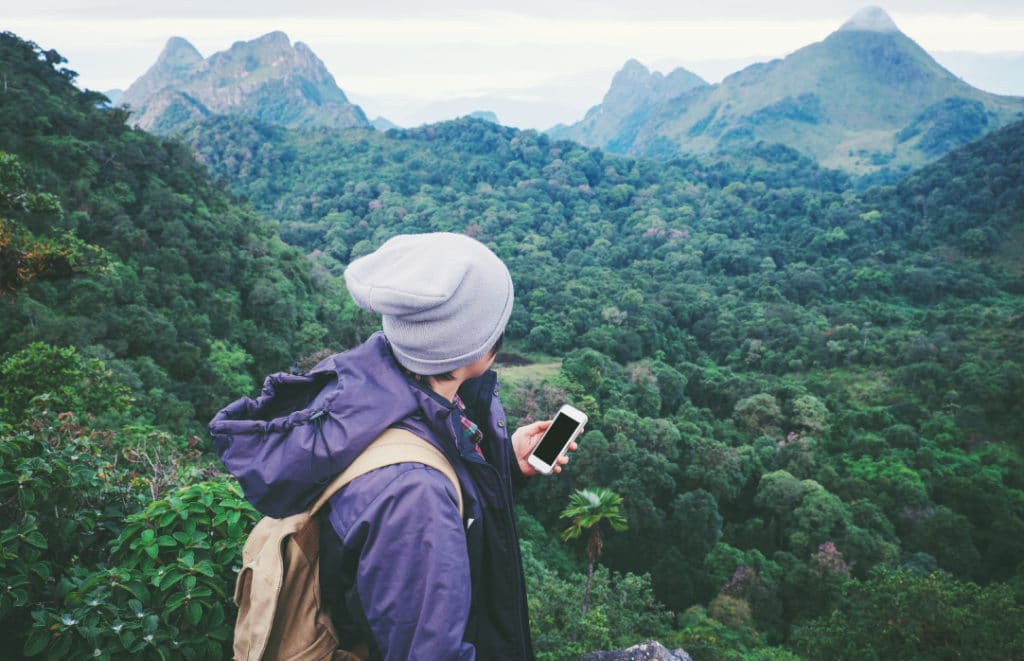 Get the best deals
The package that we will elaborate on is the package for 299 THB from each of the three companies.
True
16 Days 299 Bath
NON-STOP INTERNET for 15GB at 5G/4G MAX SPEED
Free 14 social apps no data charges (Facebook, Messendger, Pinterest, Skype, SnapChat, Viber, Weibo, KaKaoTalk, Instagrame, Line, QQ, Twitter, WhatsApp, WeChat)
Free 10 GB for Tiktok
100 Baht call credit (for local and international calls)
Free WiFi
AIS
8 Days 299 Bath
15 GB High Speed Internet & AIS AUPER WiFi
Free Unlimited Social Apps (Facebook, Line, Instagrame, WhatsApp, WeChat, TikTok, Twitter)
Unlimited Calls among AIS Network
Free Call to AIS CALL CENTER 1175 press 2
Free 15 Bath Credit
International Call starting at 1 baht/min
Dtac
16 Days 299 Bath
Unlimited Internet 30 GB at Max Speed
Free 5 Chat apps usage (Messenger, Line, WhatsApp, WeChat, KaKaoTalk)
Free 15-baht call credit
Unlimited calls among dtac network
Special international call rate via 00400
Since there is only a slight difference in the packages from each company, there is one more thing to consider which the internet speed is. According to speedtest.net, AIS ranked first in THAILAND'S FASTEST MOBILE NETWORKS 2020 AWARD. It's followed by True and then DTAC. AIS won with the upload speed and download speed of 24.63 and 57.06 Mbps while True just lost out with 15.26 and 39.48 Mbps. DTAC came in at speeds of 4.92 and 27.15 Mbps.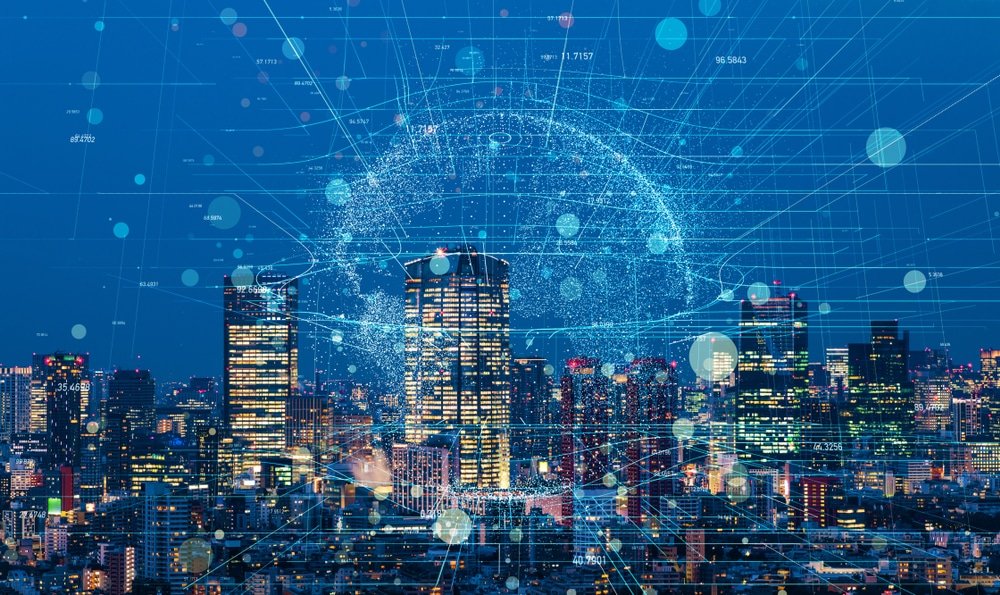 Finally, the last thing you want to consider is the privileges that come with using a particular company. We have listed below some of the affiliated companies who offer promotions to customers of each sim card provider.
Promotions from SIM card providers
Siam Paragon / Emporium / Emquartier
Grab service
Central Pattana
Beauty Buffet
KT Optic
MorDee
Pattaya Dolphinarium
Squeeze By Tipco
Olino Crepe & Tea
Farm Design
TagThai
Bangkok Insurance
Central Embassy
Grab services
Insurance
AVIS via
Hertz via
AXA Sawasdee
Central
Dean & Deluca
Grab services
ICONSIAM
Mahanakhon Skywalk
If your internet quota is finished or you haven't bought a SIM cards, Now Airnet service from Airportels, you can make purchases or rent SIM Cards Thailand, Pocket WiFi, and devices through www.airnet.asia. How good will it be when you arrive in Thailand? Internet access is available so you can pass on your happiness without limits in thailand by buying or renting now.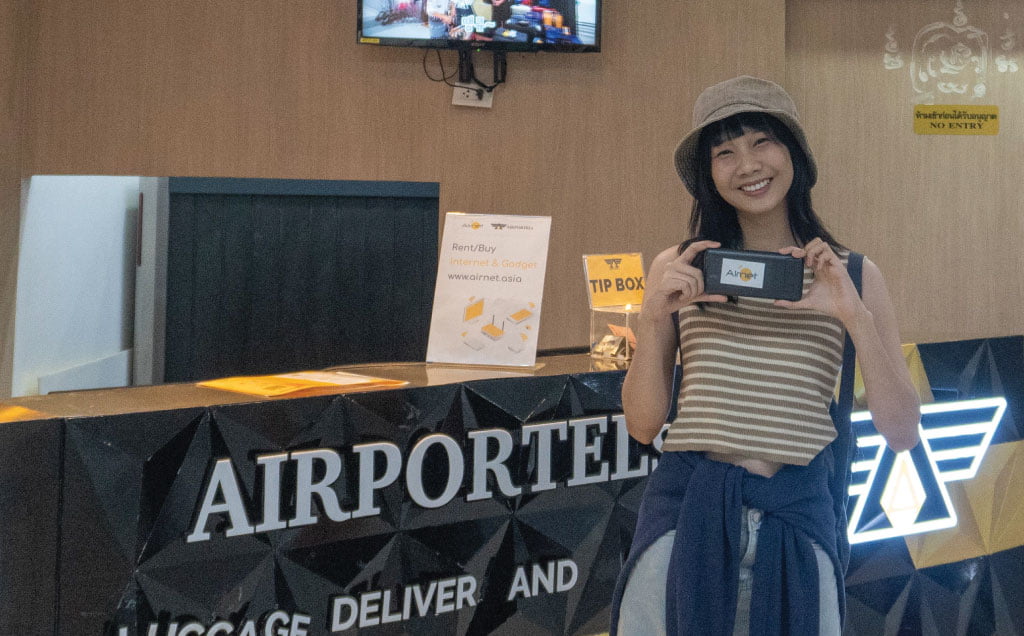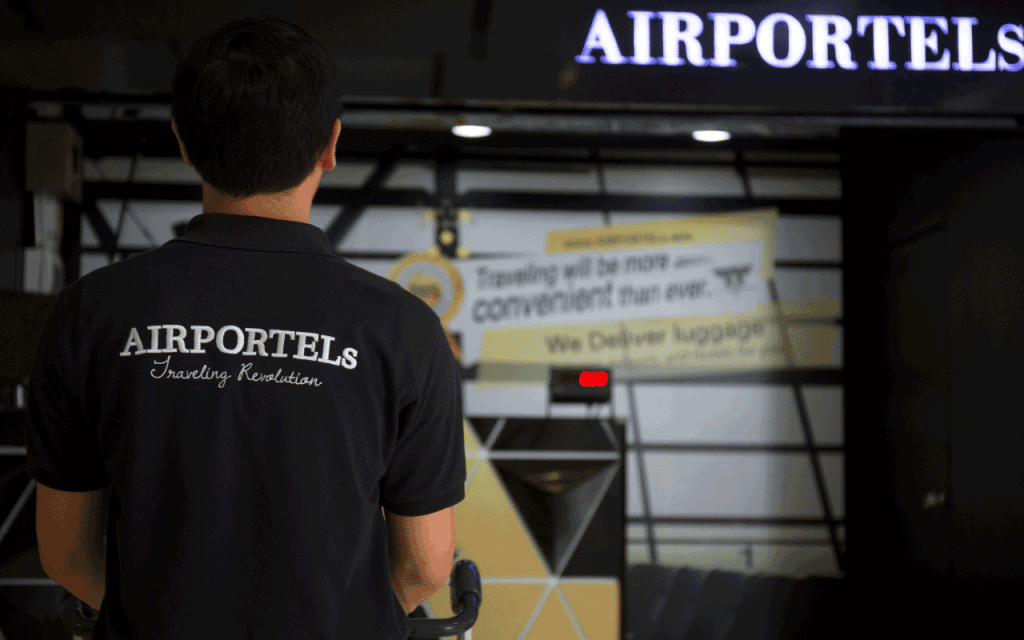 At Suvarnabhumi airport, AIRPORTELs are located on B Floor which is the same floor as the Airport Rail Link to Bangkok city centre. For Luggage Storage, AIRPORTELs guarantees the best price at Suvarnabhumi Airport.
No matter the size or weight of your luggage, we offer the same price: 100 THB per day!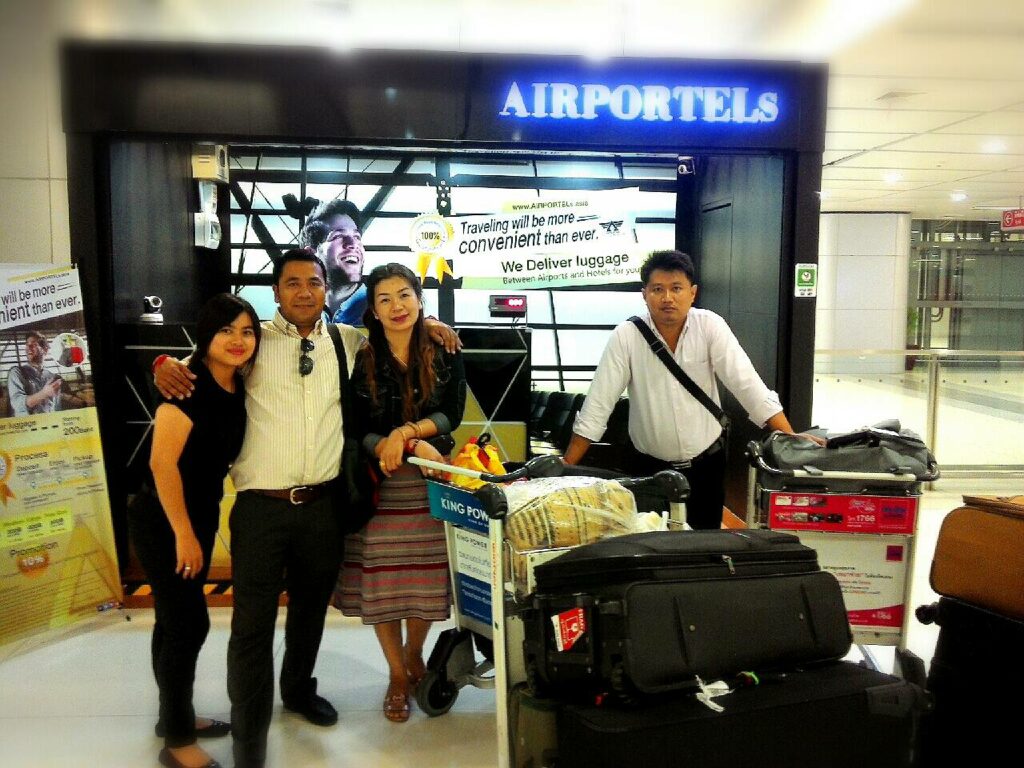 Customers can entrust leaving their luggage with AIRPORTELs as we consider safety and customer satisfaction our highest priorities. Your luggage will be kept in a proper storage room with 24-hour security.
Finally, AIRPORTELs is willing to take care of electronic devices such as laptops or sports equipment such as bicycles. Our service provides insurance of up to 50,000 THB on all items, available for both short term and long term storage.
Luggage Storage at Suvarnabhumi Airport (BKK) – AIRPORTELs Thailand