Long Term Luggage Storage Bangkok
Best price with extra service for better convenience
AIRPORTELs is a company with the idea to solve luggage problem and increase more convenience in your travel. Bangkok, Thailand is one of cities that never sleep.
There are many direct flights to Bangkok and many tourists choose Bangkok as the hub to start the journey in South East Asia. Starting your light flight without worry with your heavy luggage, luggage storage is the helper.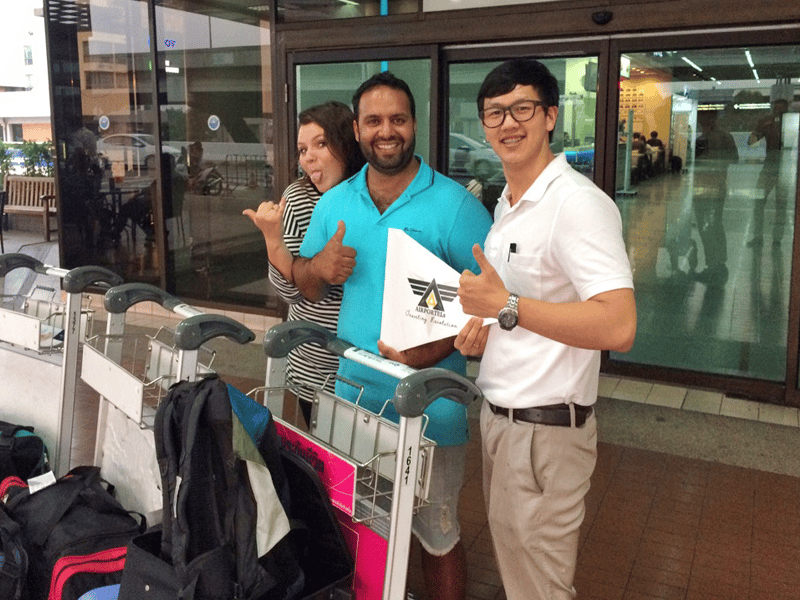 AIRPORTELs highly recommend using long term luggage storage with us. It's a high quality service with the reasonable price. You can drop your luggage at any AIRPORTELs' counters and you don't need to come back to collect your luggage since we will deliver it back to you. AIRPORTELs has 5 counters for you to leave your luggage to us in BANGKOK.
Suvarnabhumi Airport counter is on the B floor which is the same level as the airport rail link to Bangkok. This counter opens 24 hours. You can see the big black box with yellow strips on the right side.
Don mueang Airport counter is in Terminal 2, 1st floor, Gate9. This counter opens 24 hours.
MBK center is a shopping mall located in Siam. You can visit this counter via BTS. Either Siam Station or National Stadium is fine, but National Stadium is nearer. It is on 6th floor, B zone.
Terminal 21 counter is the newest one. It is in the Sukhumvit area where you can access via BTS Asoke or MRT Sukhumvit. This counter is on the 1st floor under Tokyo theme near the elevator.
Central World is on 1st Floor, Groove Zone (Close with Tourist information counter).
After you leave your stuff at our counter, if you choose to use our service more than 4 days, we will provide you free luggage delivery within Bangkok Area. In that case, you just provide us the desired place that you want to pick up your luggage so you can save time from coming back to the counter and take your stuff back.
The price of our luggage storage service is very friendly. The prices are as follows: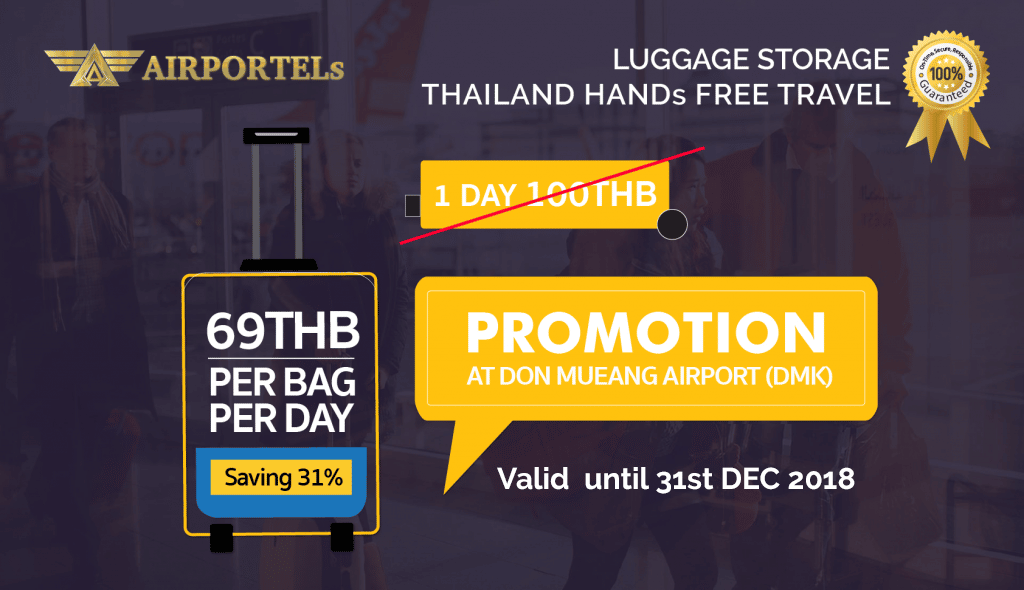 AIRPORTELs has big concern on security. We provide insurance up to 100,000 THB for everything you leave with us. We have proper storage which can fill luggage up to 2,000 units!
AIRPORTELs can store other things that other places refuse. We are willing to take care of electronic devices such as laptops or sport equipment such as bicycles and golf bags.
The longer you leave your stuff with AIRPORTELs, the cheaper you pay!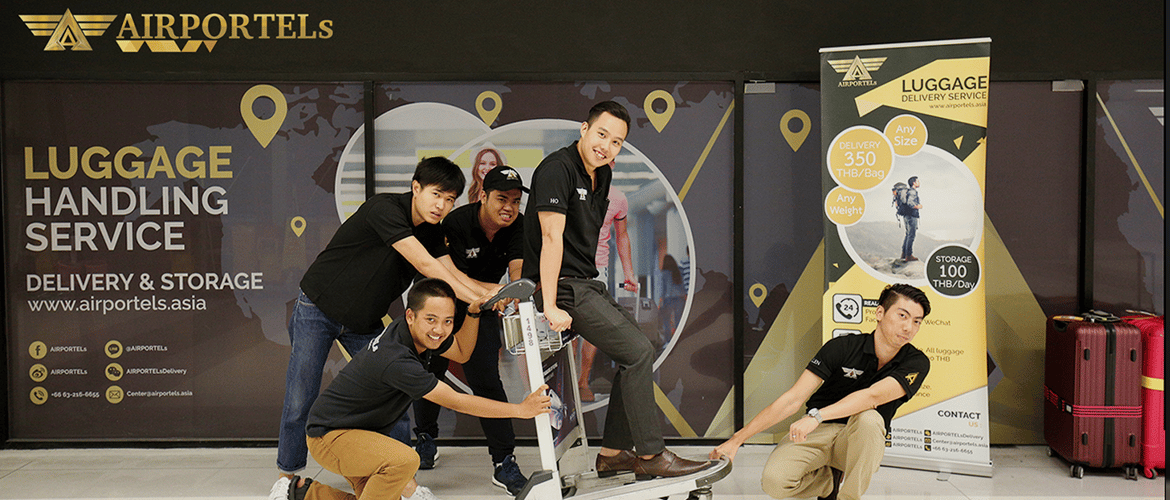 For more detail of AIRPORTELs service, please contact us here
– Suvarnabhumi Counter at Basement floor around the airport station
– Don Mueang Airport at Terminal 2, 1st floor, Gate9.
– MBK Center Counter 6th floor B zone
– Central World on 1st Floor, Groove Zone (Close with Tourist information counter).
– Terminal 21 Floor 1 (Tokyo floor)
Phone : +66 6321-666-99
Email : [email protected]
Line : @AIRPORTELs
WeChat : AIRPORTELs
Kakao Talk : AIRPORTELs
Facebook : www.facebook.com/airportels
Today, you can manage your time
Today, you can manage your time more efficiently by using our Luggage Delivery and Luggage Storage service after your plane touches the runway. You may walk freely to any local attraction, shopping mall, or restaurant without carrying any heavy, bulky luggage. Our service also allows travelers to carry just a laptop for important meetings. Even on the last day of the trip, travelers can deposit the bag at hotel and travel around with hands free.
Price and Promotion 2018 | AIRPORTELs Luggage Delivery Service
Price and Promotion 2018 | AIRPORTELs Luggage Storage Service