AIRPORTELs Luggage Storage
presents 4 counters providing in Bangkok Thailand.
Bangkok Luggage Storage
            Is it the last day in Bangkok? Did you just check out from your hotels? Did you leave your luggage with the hotel's lobby? No? Is that because the hotel is far from the airport and you don't want to go back and forth? Now, you are having problem with your luggage and you are looking for somewhere that you can unlock yourselves from the luggage. Stop cutting out your wish lists on your last day of traveling because of your luggage. AIRPORTELs is here: number 1 trustable brand to solve the luggage problem. AIRPORTELs will be responsible for your luggage.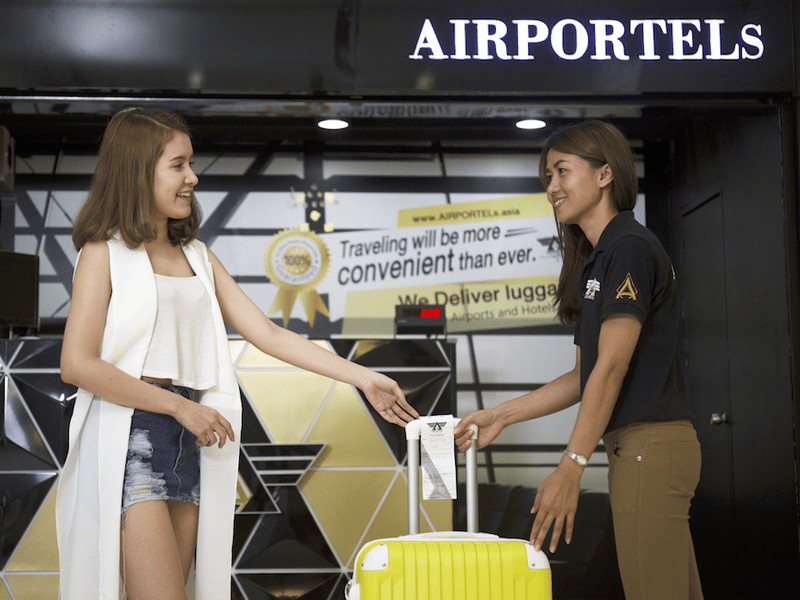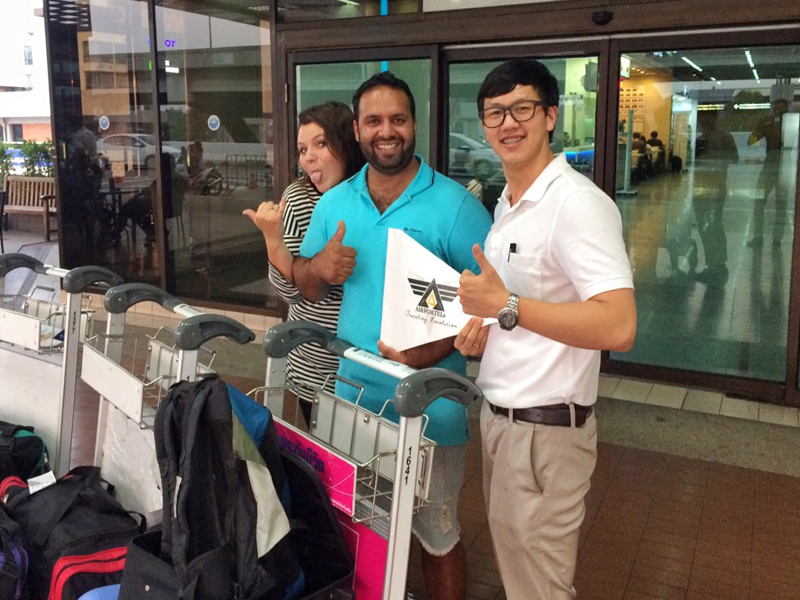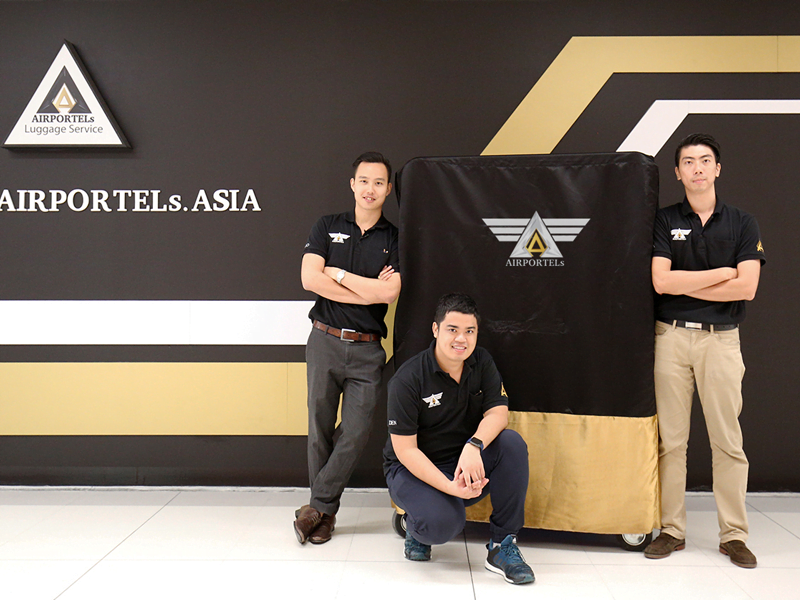 AIRPORTELs is available in many areas in Bangkok. After the first step you walk out of the aircraft, you can meet AIRPORTELs at Suvarnbhumi Airport by taking the escalator to B Floor which is the same level as the Airport Rail Link. You will find AIRPORTELs on the right hand side. You can leave your luggage with us. AIRPORTELs has proper rooms to store your luggage, not behind the counter for sure. It is a big secure room where can store more than 2,000 luggage! At Suvarmbhumi Airport counter, the price for luggage storage is 100 THB.
Luggage Storage Counter and Free Bag deposit by AIRPORTELs
Highlights
AIRPORTELs presents 3 counters providing Luggage Storage in Bangkok.

Luggage storage at Suvarnbhumi Airport is only 100 THB a day without restriction on size, dimension or weight.

Free luggage storage at MBK center for 1 day

Free luggage storage at Terminal 21 for 3 hours

Laptop storage and other electronic devices

Bicycle storage and other sport equipment

Long term luggage storage

Free luggage delivery

Compensation up to 100,000 THB
             Beyond luggage, AIRPORTELs offers storage for many things. Electronic devices such as a laptop are always rejected by many places and some places aren't secure enough to leave them. AIRPORTELs offers laptop storage in every counter in Bangkok. We ensure that there will not be any physical damaged or privacy invasion.
             For sport fans, AIRPORTELs represents sport equipment storage. We understand how hard you need to find a place to store this equipment since it is expensive and needs proper place to store.  AIRPORTELs welcomes bicycles and golf bags.
            If you plan your last day on shopping at famous shopping destination like Siam, AIRPORTELs is there to serve you as well. You can stop at BTS Siam station and go to Siam Discovery and walk through the sky walk to MBK center. Other choice is you go to BTS National Stadium station which is Siam's next station. It is the direct station to MBK. AIRPORTELs is on 6 Floor, B Zone. Exclusive promotion at MBK only, you can have free deposit for one day. The extra day costs only 100 THB.
            If your hotels are around the most crowded area such as Sukhumvit, feel free to visit newest AIRPORTELs counter at Terminal 21, the shopping landmark in this area. You can visit this counter through two mass transits: BTS and MRT. BTS will be closer comparing to MRT. You can stop at BTS Asoke and walk directly to Terminal 21 or via MRT Sukhumvit and do a little walk. AIRPORTELs is on 1st floor or Tokyo floor. AIRPORTELs counter is near the elevator. The exclusiveness of this counter is AIRPORTELs offers free luggage storage for 3 hours. Extra hours will be counted under 1 day condition which is 100 THB.
            To ensure the safety, AIRPORTELs provides the insurance for every luggage or thing that deposit with us up to 100,000 THB.
For long term storage, the prices are as follow:
Luggage Storage – Bag Deposit per day: 100 THB

Luggage Storage – Bag Deposit for 7 days: 500 THB (= approximately71 THB a day)

Luggage Storage – Bag Deposit for 30 days: 1500 THB (= 50 THB a day)
AIRPORTELs launches the newest promotion for customers who need long term storage. Customers who deposit their luggage with AIRPORTELs in the period of more than 3 days, AIRPORTELs will provide free delivery service (within Bangkok only). Customers who are interested in this promotion will have to provide the destination detail for AIRPORTELs. This service is made for better convenience to improve traveling quality.
AIRPORTELs wants to see everyone travels happily without being chained to the luggage.
Luggage Storage Bangkok – Free Bag Deposit