Terminal 21 Bangkok Free Luggage Storage
Terminal 21 is super famous for food court. It's very cheap and delicious. You can visit Terminal 21 via two major mass transits in Thailand, BTS and MRT. For BTS, Terminal 21 can be reached through exit 1. For MRT, you walk out at exit 3 and you'll see Terminal 21.
This shopping has a gimmick style which every floor is decorated as the major cities in the world. The floor that is connected to BTS is under Paris theme. Taking an escalator (not the long one) to 1F which is under Tokyo theme, the newest AIRPORTELs counter is on this floor.
Next to the elevator, AIRPORTELs counter is here. In this counter, we introduce luggage storage with the exclusive offer. For luggage storage in Terminal 21, it's free for first three hours. For extra hours, it will be counted under one day price.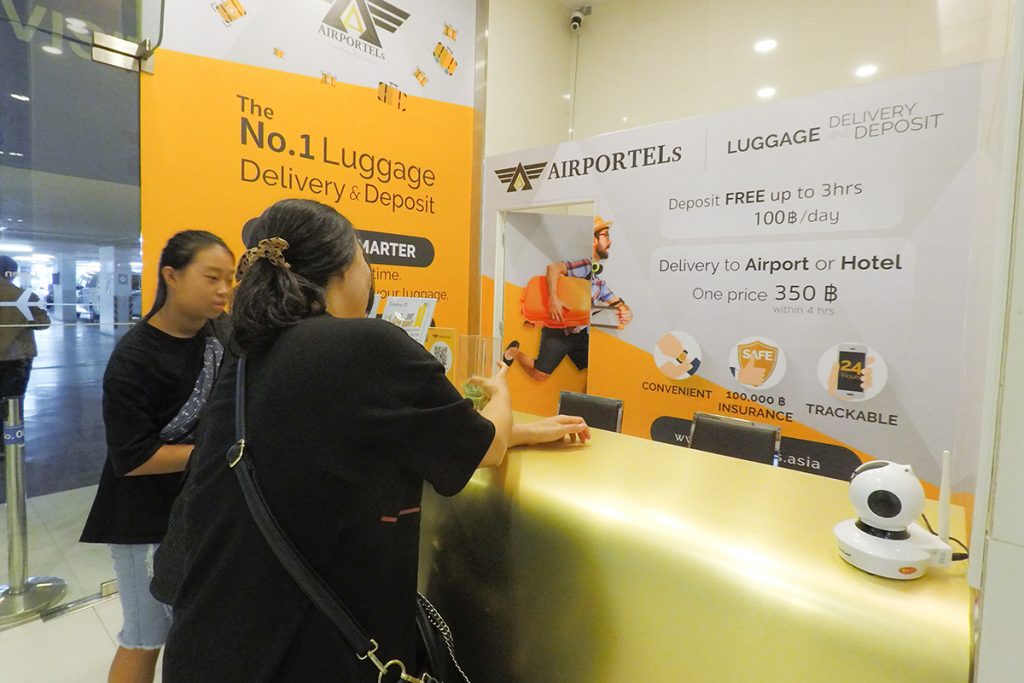 The price of luggage deposit is friendly. It is 100 THB for your convenience. AIRPORTELs is willing to take care of electronic devices as well. We understand how hard customers need to find a trustable place to leave them and if you can't find a place to store, you need to carry them.
Therefore, we offer for example, laptop storage. AIRPORTELs can take care of sport equipment as well. Golf bags full of golf clubs or any types of bicycle, AIRPORTELs accepts all. Your belongings are covered with insurance up to 100,000 THB.
You may plan your shopping on your last day of trip since you can spend as much as you want because you are going back soon. How can you enjoy shopping when your hands are full? The problem is you may have your luggage with you and you don't leave it at the hotels you stay because it wastes your time on going back and forth.
Therefore, you are asking your best helper, Google.com and you find this article. You are on the right place. AIRPORTELs is a luggage solution company. You can leave your luggage to us. AIRPORTELs recommends AIRPORTELs counter at Terminal 21 for your convenience.
Terminal 21 Bangkok Luggage Storage Highlights
AIRPORTELs also offers luggage & parcel delivery service to satisfy shopping lovers who desire to deliver luggage and parcel to hotel or airport. Our Terminal 21 luggage storage counter is available from 10.00 to 22.00
Read more
Hi, I'm Nuttasit. I'm webadmin of AIRPORTELs. We will help you get smart traveling. If you need some help please let me know! Nice to meet you.