Luggage Storage at Suvarnabhumi Airport Bangkok – Cheapest Luggage Storage
          Travelling to Thailand, there is a brand that you should know and it's AIRPORTELs. AIRPORTELs is the most trustable company that will responsible for your luggage services during your time in Thailand. The primary services are luggage delivery and luggage storage. Luggage storage at suvarnabhumi airport also offers long term storage with the cheapest price. You can rely on us to take care of your belonging. The longer period you leave things with us, it will be a lot cheaper.  The price of luggage storage is as follow:
Luggage Storage per day: 100 THB
Luggage Storage for 5 – 7  days: 500 THB
Luggage Storage for 26 – 30 days: 2,000 THB
          The first and original counter of AIRPORTELs is in Suvarnbhumi Airport on the B floor which is the same floor of Airport Rail Link to Bangkok city. The big black box with the yellow strip which is on the right hand side is always there to help you with the luggage. For Luggage storage at suvarnabhumi airport, AIRPORTELs guarantee the best price in Suvarnbhumi Airport.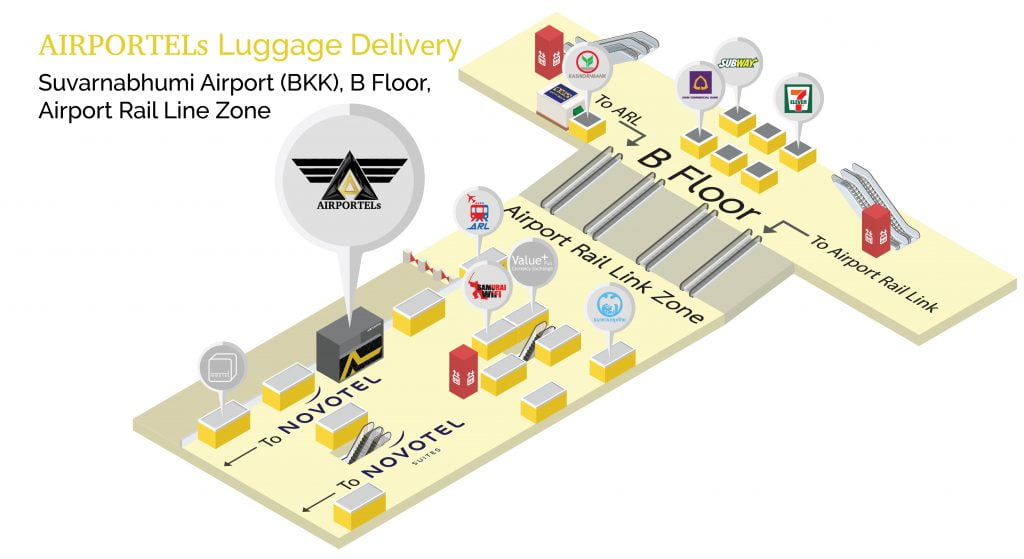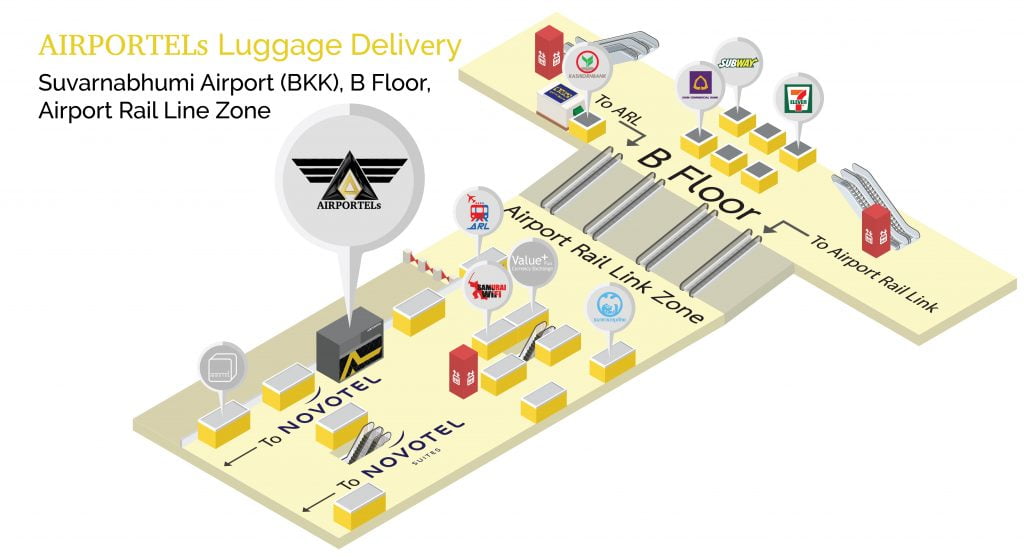 Highlights
Cheapest price guarantee
Luggage storage with 100 THB per day regardless of size and weight
Luggage storage for weeks and months
Special price for long term luggage storage
Insurance up to 100,000 THB
luggage storage at suvarnabhumi Airport Insurance up to 100,000 THB
The luggage storage by AIRPORTELs isn't picky. No matter what size of your luggage or the weight of your luggage is, we still offer the same price. The price of luggage storage is 100 THB per day. Customers can entrust leaving the luggage with AIRPORTELs as we also highly consider about the safety. Your luggage will be kept in the proper storage, not just behind the counter. In our storage, it is spacious and it can store up to 2,000 bags. Moreover, the storage has high security. AIRPORTELs ensures more than those facilities by providing insurance up to 100,000 THB for everything that you leave with us. It's not just a simple luggage storage that you know, AIRPORTELs adds on more benefit to our customers. We understand that sometimes it wastes your time on going back to collect your left luggage. Therefore, we provide  luggage delivery service to your desired place.
It's not just cheap. It's good as well.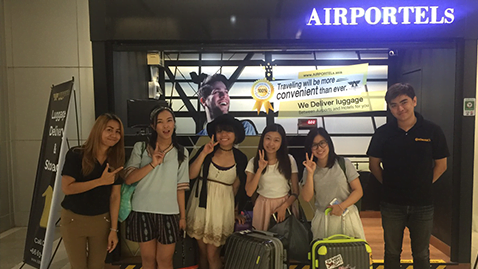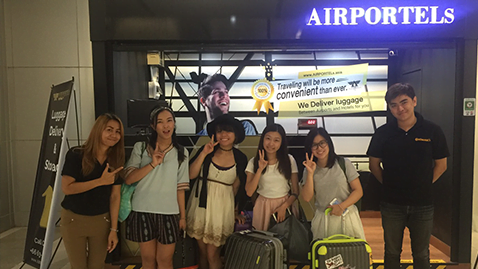 Luggage isn't the only thing that can be stored at AIRPORTELs counter. Electronic devices, for example, laptops, which are mostly rejected by many places, can be left at our counter. Even the big items such as sports equipment, AIRPORTELs can take care of them. You can feel free to leave your golf bags or bicycles with us
I'm Den, CMO of travel tech start-up company, help you get smart traveling in Thailand, please follow me!! Nice to meet you