Phuket is the largest island in the southern part of Thailand. This place is a paradise of sandy beaches, verdant rainforests, and colorful coral reefs, providing a perfect getaway for those seeking sun, adventure, and natural beauty. Moreover, you can see the street that is packed with wonderful buildings around the Phuket Old Town area.
To make your Phuket experience even more enjoyable, consider using luggage delivery services to avoid the inconvenience of carrying heavy bags through airports and crowded streets.
This way, you can fully immerse yourself in the island's wonders without the burden of lugging the luggage.
AIPORTELS Guide
This article aims to provide information about the luggage delivery service to Phuket. If you would like information on how to store your luggage, go to Leave your
Luggage Storage in Thailand
Luggage Delivery Service Phuket (Coming Soon)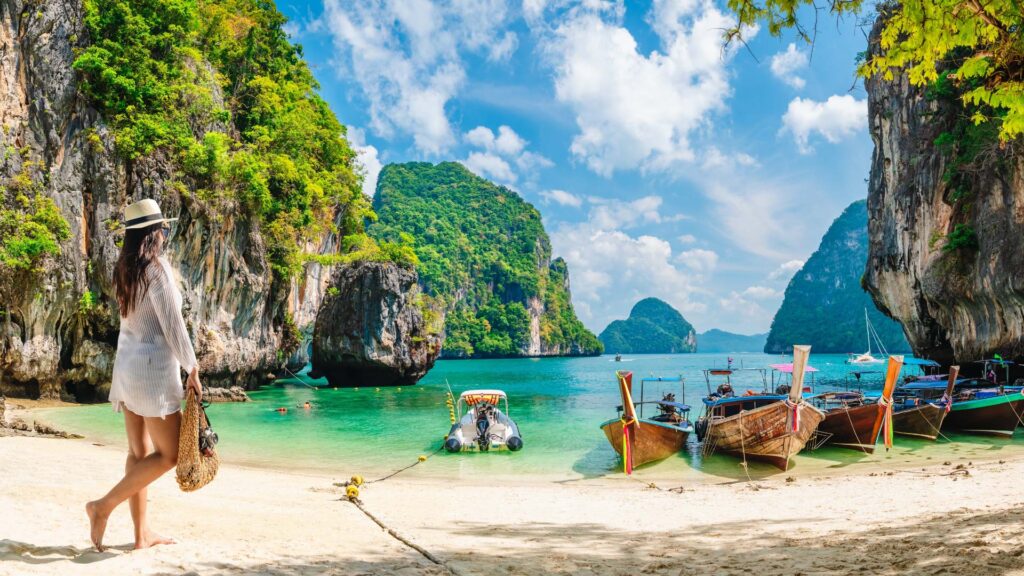 Luggage Delivery service in Phuket or Thailand is made for everyone. Whether you're coming as a family with children, a lovey-dovey couple, a group of friends, a busy business person, or an experienced solo traveler.
AIRPORTELs wants to spread the new experience of traveling without being chained to your heavy luggage. You can have more time to spend, have more energy to burn, and become more focused on your exciting journey by leaving your luggage and belongings with AIRPORTELs. It's safer and faster!
AIPORTELS Guide
Luggage Delivery Service is Soon Coming to Phuket
How much is the Luggage Delivery Service in Phuket?
AIRPORTELs can transport your luggage in many prime locations in Phuket which are Central Phuket Floresta, hotels, and airports. You can book your service via this link In-town Delivery with the service price of 300 THB regardless of size, weight, dimension, or distance.
If Phuket is one of the places that you're longing to visit during your trip to Thailand, Nationwide Delivery is probably the best choice for you to consider. No matter where your next destination in Thailand is going to be, AIRPORTELs can offer a light travel experience for you. Don't let your heavy luggage ruin your pleasure and desire to travel, especially on the last day of your trip.
Available Services in Phuket
• In-town Luggage Delivery Service in Phuket
In-town delivery service provides luggage delivery from any hotel in Phuket to other hotels, or from any hotel to Central Phuket Floresta.

• Nationwide Luggage Delivery Service
AIRPORTELs provides a light traveling experience for those who have various destination trips. No matter where you go: Bangkok, Chiang Mai, Khon Kaen, or Chonburi, your luggage will be ready at your hotel destination.
AIRPORTELs Service Counter in Phuket Airport (Coming Soon)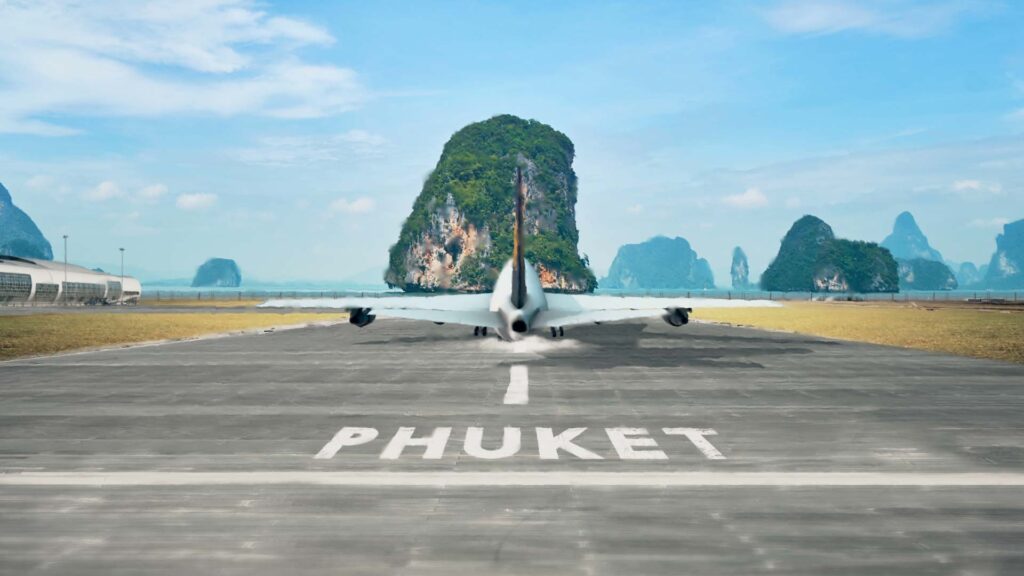 Why Use AIRPORTELs?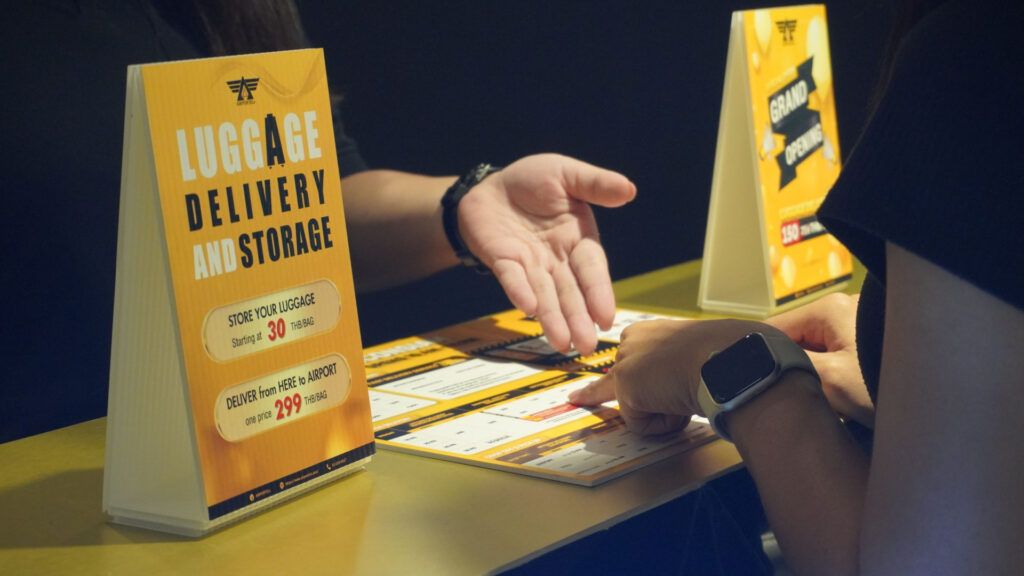 AIRPORTELs Luggage Delivery and Storage are the true meaning of what a personal assistant looks like. We can help you deliver your luggage between Don Mueang Airport, Suvarnabhumi Airport, shopping malls, and hotels in Thailand. Here are some advantages of using AIRPORTELs:
Easy to book via an online booking website.
Your luggage will be ready at your destination with our 100% success rate.
Insurance up to 50,000 THB per bag.
Notification of every step will be notified through Facebook, Line, WeChat, or to your provided email.
Entrust your belongings to AIRPORTELs' reliabilities and secure delivery services. We can ensure your luggage arrives safely at its destination. Embark on your Phuket adventure without worrying about lost or damaged baggage, allowing you to fully immerse yourself in the island's captivating experiences.
In the case of making changes, please notify AIRPORTELs at least 3 hours prior to the original time.
When delivering the luggage to the airport, please pick up your luggage 3 hours before your departure time.
We do not welcome any forbidden objects such as fireworks, drugs, weapons, food, animals, or any living organisms.
AIRPORTELs will not be responsible for the cause of a third party or an uncontrollable situation such as being informed of the wrong information, late customers, unresponsive customers, natural disasters, protests, etc.
In the case that customers cannot pick up their luggage, AIRPORTELs will keep your luggage but will not be responsible for any damage or loss. If customers fail to contact AIRPORTELs within 30 days, AIRPORTELs has the right to destroy the asset.
For customers who would like their luggage to be delivered to the hotel, customers must notify the hotel prior to any delivery.
For customers who use our service to deliver their luggage from Airbnb or guesthouses, please notify AIRPORTELs prior to the delivery.
For customers who stay in hotels, our delivery staff will pick up your luggage after you have deposited it with the hotel.
More Delivery Service in Thailand?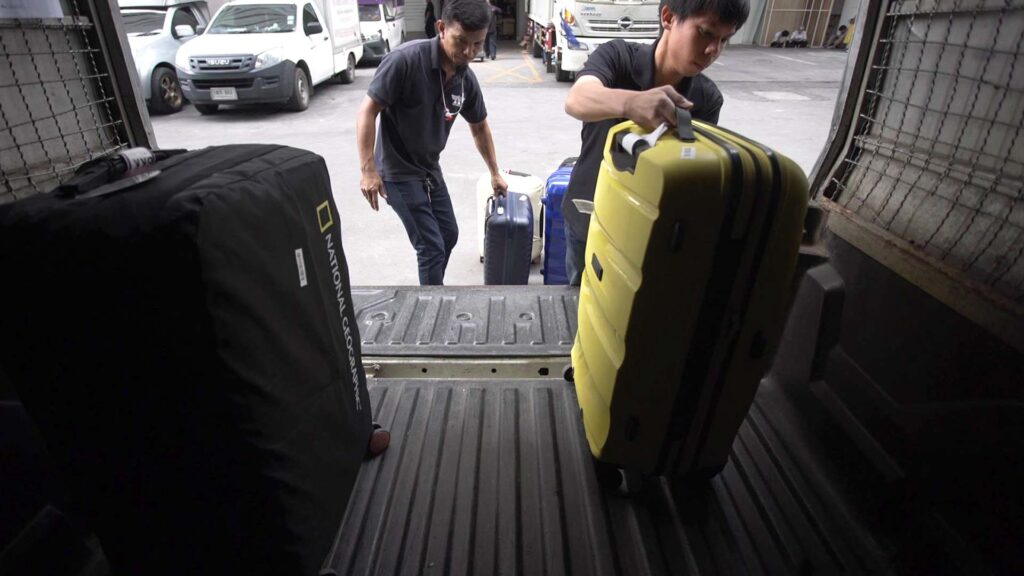 Contact AIRPORTELs
Currently, AIRPORTELs has no official counter in the Phuket area, but we are always available through: