Luggage Delivery Don Mueang Airport (DMK)
by AIRPORTELs Bangkok Thailand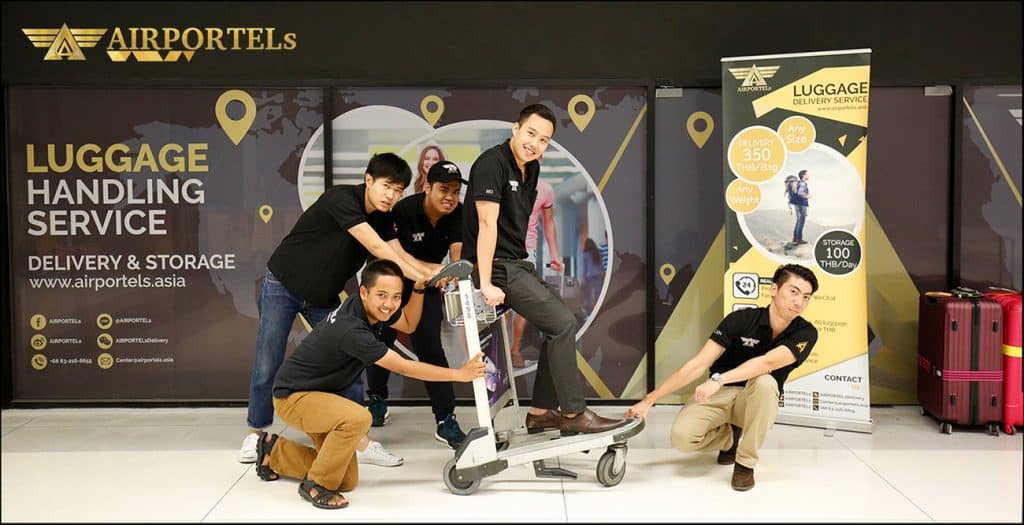 Welcome to Thailand, the land of smiles, culture, and world-stage attractions! Many people around the world come to Thailand, either for relaxation or business talks, making Bangkok the city that never sleeps. Even in the nighttime, people go out despite the chaotic traffic. This could lead to a delay or tardiness!

Today, you can manage your time more efficiently by using our Luggage Delivery Don Mueang Airport service after your plane touches the runway. You could walk freely to any local attraction, shopping mall, or restaurant without carrying any heavy luggage.
Our service also allows customers to carry just a notebook computer into the office for your important meeting. Even on the last day of the trip, customers can deposit the bag with the hotel and travel around; your bag will be waiting for you at your destination. All that is required is your basic information and correct address, all of your luggage would be waiting at your desired airport.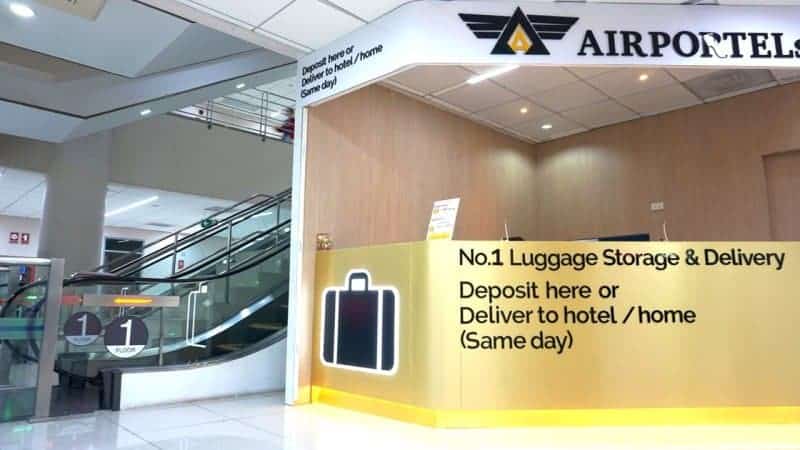 AIRPORTELs will be your luggage secretary, carrying your luggage between Suvarnabhumi Airport (BKK), Don Muang Airport (DMK), hotels and Shopping Mall in Thailand. There will be a 50,000 baht compensation for damages on all luggage and a 100% guarantee that all luggage will reach its destination.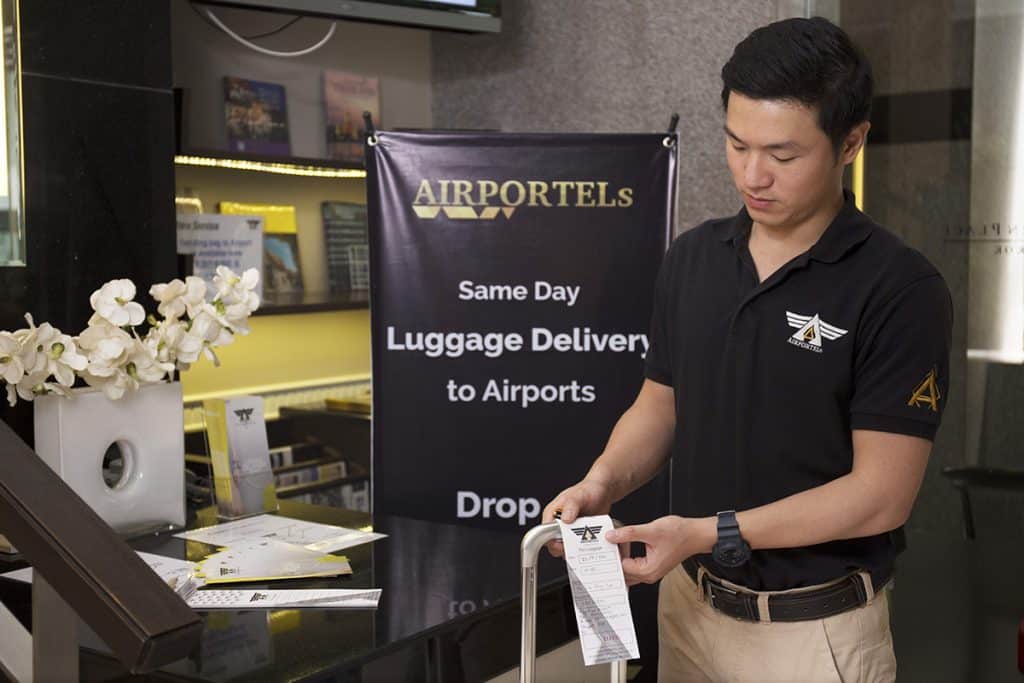 Customers can check the status of their luggage via email, AIRPORTELs website, Facebook, LINE, or WeChat. In addition, Luggage Delivery Don Muang Airport also has a depository service at Suvarnabhumi Airport . Our current capacity is 2,500 luggage that is under a 24-hour security.

No need for managing your heavy luggage! Just use Luggage Delivery Don Mueang Airport for your own courier assistant from the airport to the hotel or vice versa.
Our service is safe and fast. Customers can deposit their luggage at Don Mueang Airport. Your luggage will be well taken care of with a 24-hour security service, giving you the time to tour or conduct businesses in a smooth, worthy of value, and worthy of time aspects.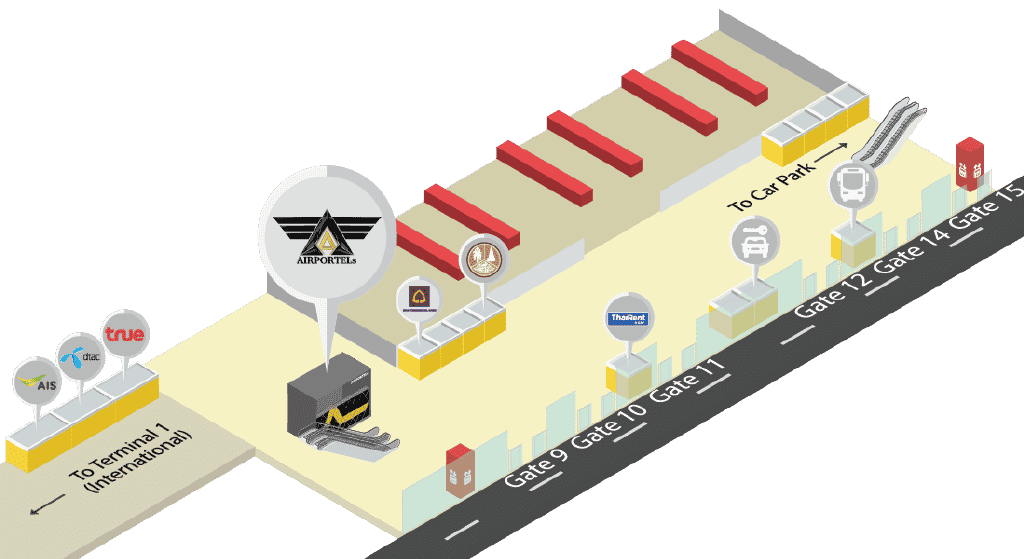 Don Mueang Airport service counter :
Our counter is located on Terminal 2, 1st Floor, Gate 9.
Read more how to go to our counter
Terms and Conditions
In the case of making changes, please notify AIRPORTELs at least 4 hours prior to the original time.
In the case of delivering the luggage to the airport, please pick up your luggage 2 hours prior to your departure time.
We do not welcome any forbidden objects such as fireworks, drugs, weapons, food, animals, or any living organisms.
AIRPORTELs will not be responsible in the cause of a third party or an uncontrollable situation such as being informed the wrong information, late customers, unresponsive customers, natural disasters, protests, etc.
In the case that customers cannot pick up their luggage, AIRPORTELs will keep your luggage but will not be responsible for any damage or loss. If customers fail to contact AIRPORTELs within 30 days, AIRPORTELs has the right to destroy the asset.

If customers would like to deposit their luggage longer than 3 days, customers can choose the storage service.
For customers that would like their luggage to be delivered to the hotel, customers must notify the hotel prior to any delivery.
For customers that use our service to deliver their luggage from airbnb or guesthouses, please notify AIRPORTELs prior to the delivery.
For customers who stay in hotels, our employees will pick up your luggage after you have deposited it with the hotel.