What is Mixt Chatuchak?
Mixt Chatuchak is a shopping mall located in Bangkok, Thailand. It is situated near the famous spot in Bangkok which is Chatuchak Weekend Market, It's renowned as one of the largest weekend markets in the world.

Mixt Chatuchak is a relatively new mall that opened in 2020, and it offers a wide variety of shops and restaurants for visitors to explore. Some of the shops you can find there include fashion stores, beauty shops, and specialty shops. There are also many dining options available, including cafes, fast food chains, and restaurants serving Thai and international cuisine.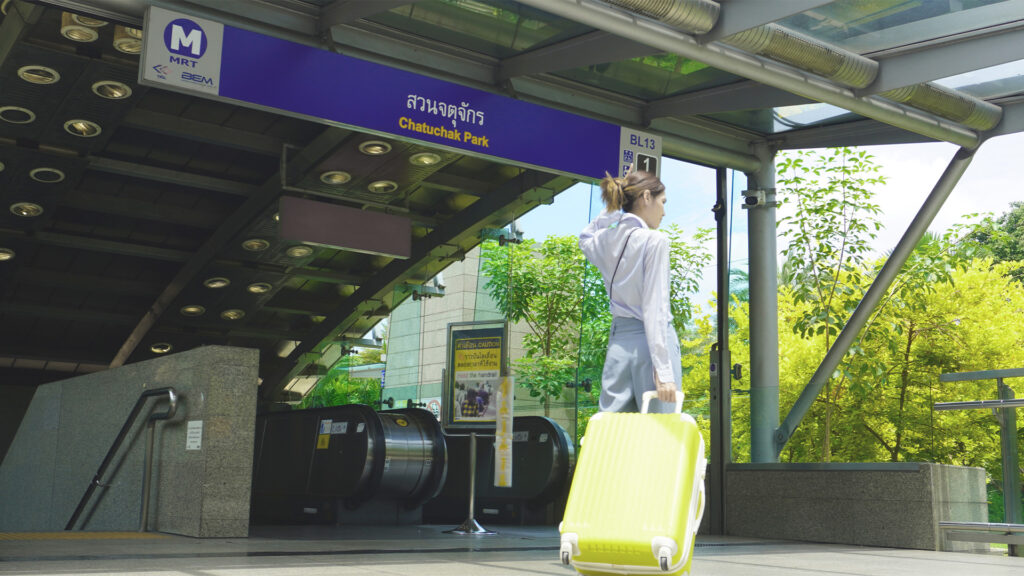 There are 2 easy ways to arrive at the Mixt Chatuchak, which are BTS and MRT.

For BTS, you have to arrive at Mo Chit Station, choose exit 1
For MRT, you have to arrive at Chatuchak Station, choose exit 1

Once you arrive at each of these stations, you need to walk around 5 minutes to arrive at Mixt Chatuchak
Mixt Chatuchak Luggage Storage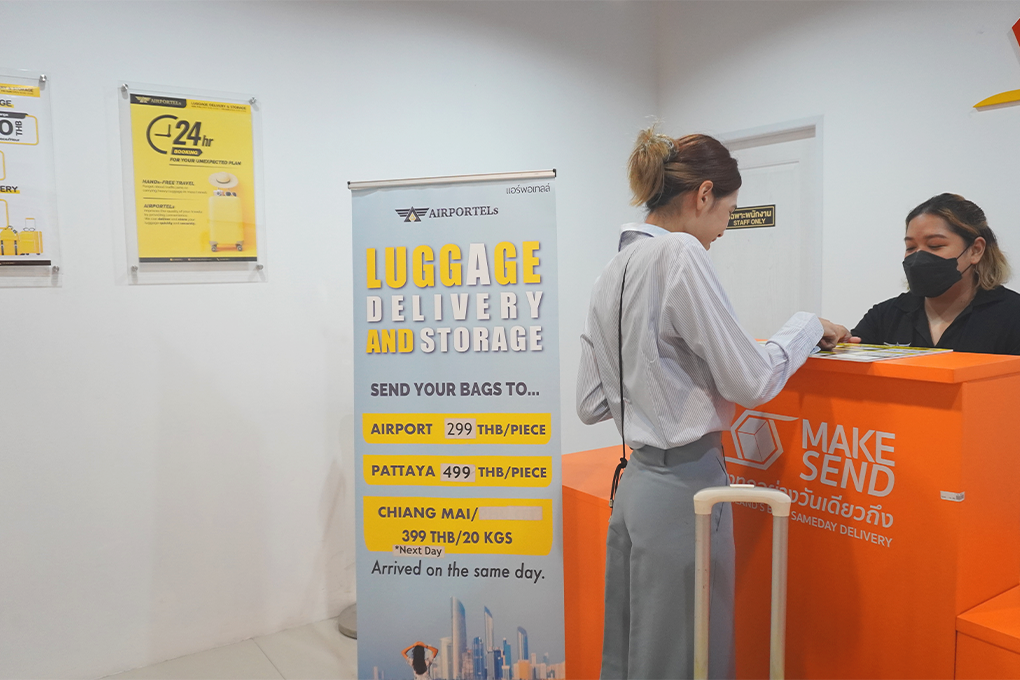 In this shopping mall, there are many shopping stores and interesting products to buy. Some travelers might struggle with carrying heavy luggage while shopping at this place. So AIRPORTELs provides a luggage storage service for travelers to travel lighter.
Operating Hours
AIRPORTELs starts giving service from Mon – Thu 10:00 a.m. – 20:00 p.m. and Fri – Sun 10:00 a.m. – 21:00 p.m.

Luggage Storage Price
Luggage Storage
THB 30,60 (small, big) per piece (Hours)
THB 150 per piece (Day)
THB 750 per piece (Week)
THB 3,000 per piece (Month)
Special Luggage
THB 40,80 (small, big) per piece (Hours)
THB 200 per piece (Day)
THB1000 per piece (Week)
THB 4,000 per piece (Month)
Why Choose AIRPORTELs?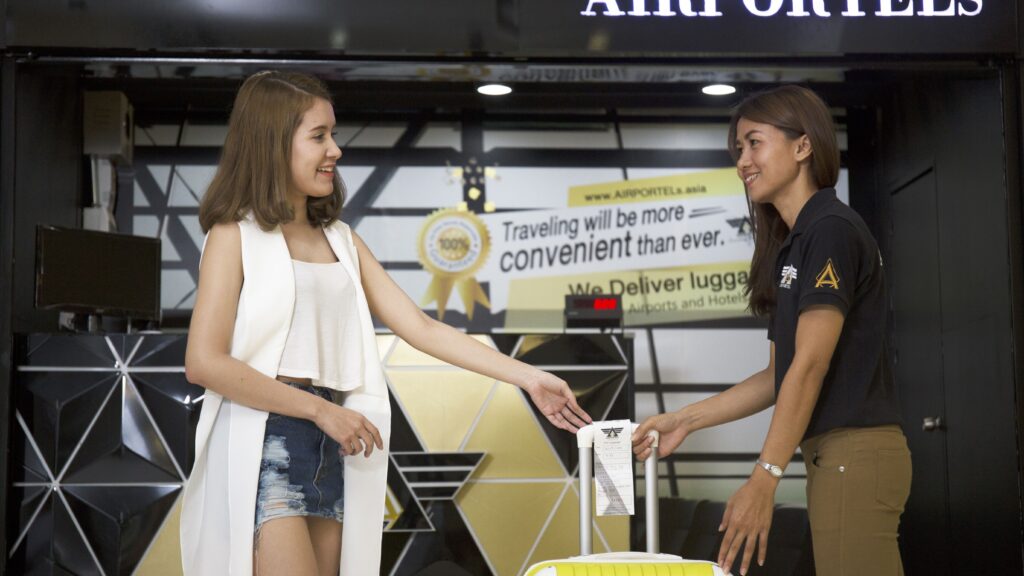 You may plan your shopping on the last day of the trip since you can spend as much as you want because you are going back soon. But how can you enjoy shopping when your hands are full? The problem is you may have your luggage with you, and you don't leave it at the hotels you stay because it wastes your time going back and forth.
Therefore, you are asking your best helper, Google.com and you find this article. You are in the right place. AIRPORTELs is a luggage solution company. You can leave your luggage with us. AIRPORTELs recommends AIRPORTELs Luggage Storage at Mixt Chatuchak Market for your convenience.
AIRPORTELs also offers luggage & parcel delivery services to satisfy shopping lovers who desire to deliver luggage and parcels to hotels or airports. Our Mixt Chatuchak counter is available from 10.00 a.m. to 8.00 p.m.

Highlights
Available for storing music equipment, sports equipment, big shopping bags, and other big stuff
Insurance up to 50,000 THB and 100% guarantee that all luggage will reach its destination
Price starts at THB 30/Hour
Luggage delivery between Suvarnabhumi Airport and hotels, condominiums, or guesthouses in Bangkok and Phuket area
Customers can check the status of their luggage
AIRPORTELs can take care of big items
AIRPORTELs have 9 branches in Thailand
Read more