Think luggage needs, think AIRPORTELs. We serve luggage delivery and baggage storage at Vince Hotel in Bangkok Thailand,
TYou can make the most of your day with hands free.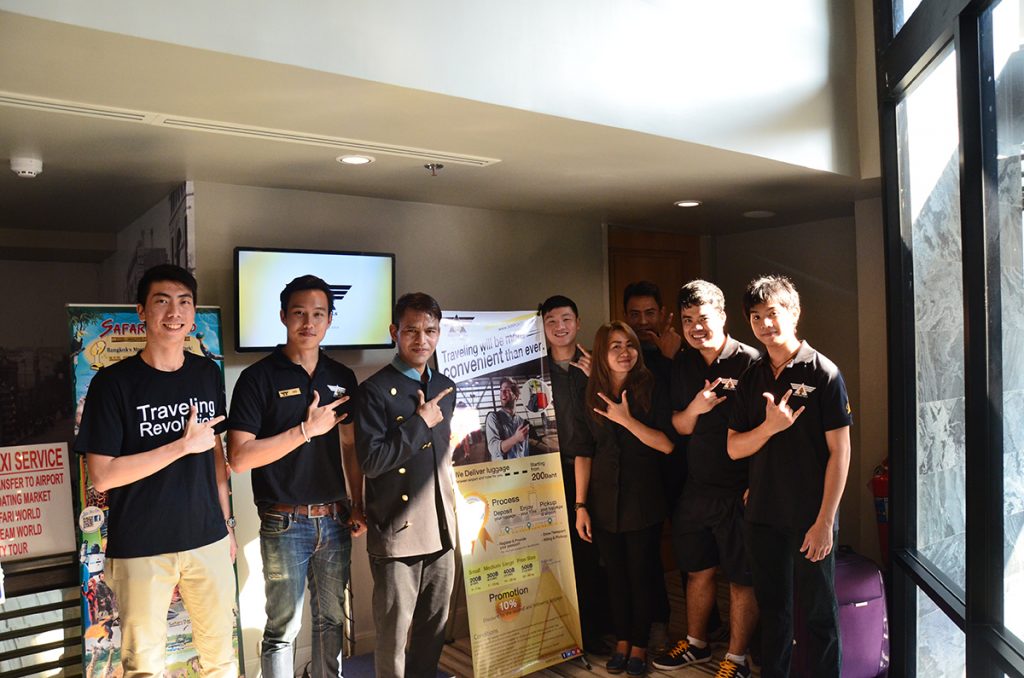 If you're coming to Thailand for shopping, Vince hotel is the hotel nearest to the most famous shopping center in the heart of Pratunam, Bangkok. Vince hotel is located at soi (alley) 11, Petchaburi road. You can easily walk to Pratunam or Platinum fashion mall which is only 10 minutes away from the hotel.
Moreover, Vince hotel has an easy access to both BTS station and Airport Rail link with only 5 minutes' walk from Airport Rail Link Ratchaprarop station or BTS Ratchatewi station. However, for those who don't enjoy hot weather of Bangkok, the hotel provides shuttle transport to drop you off at nearby places.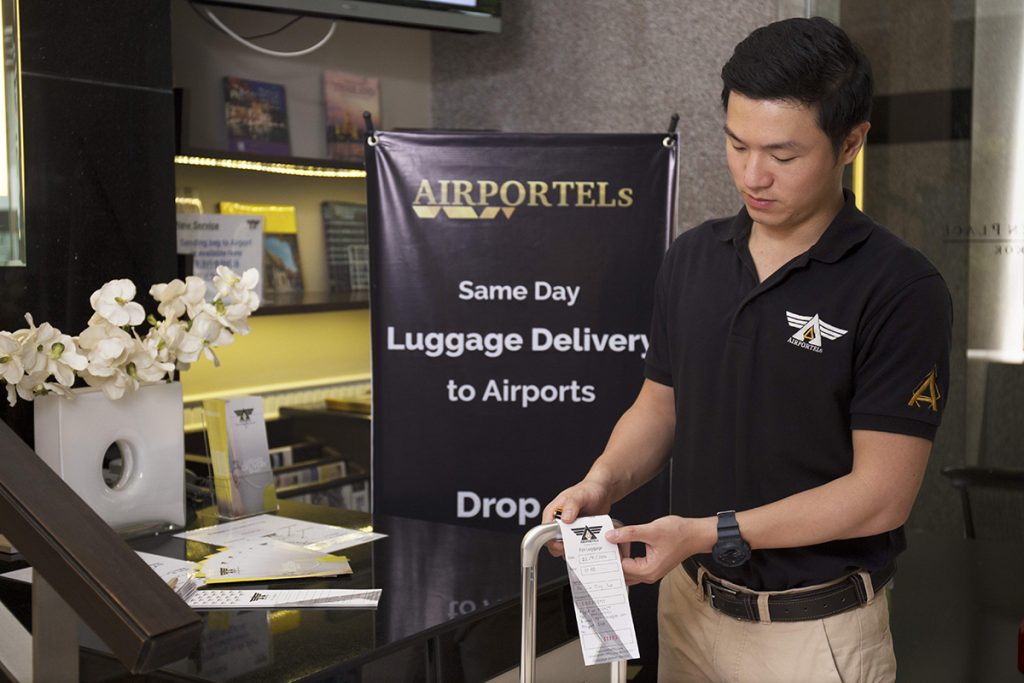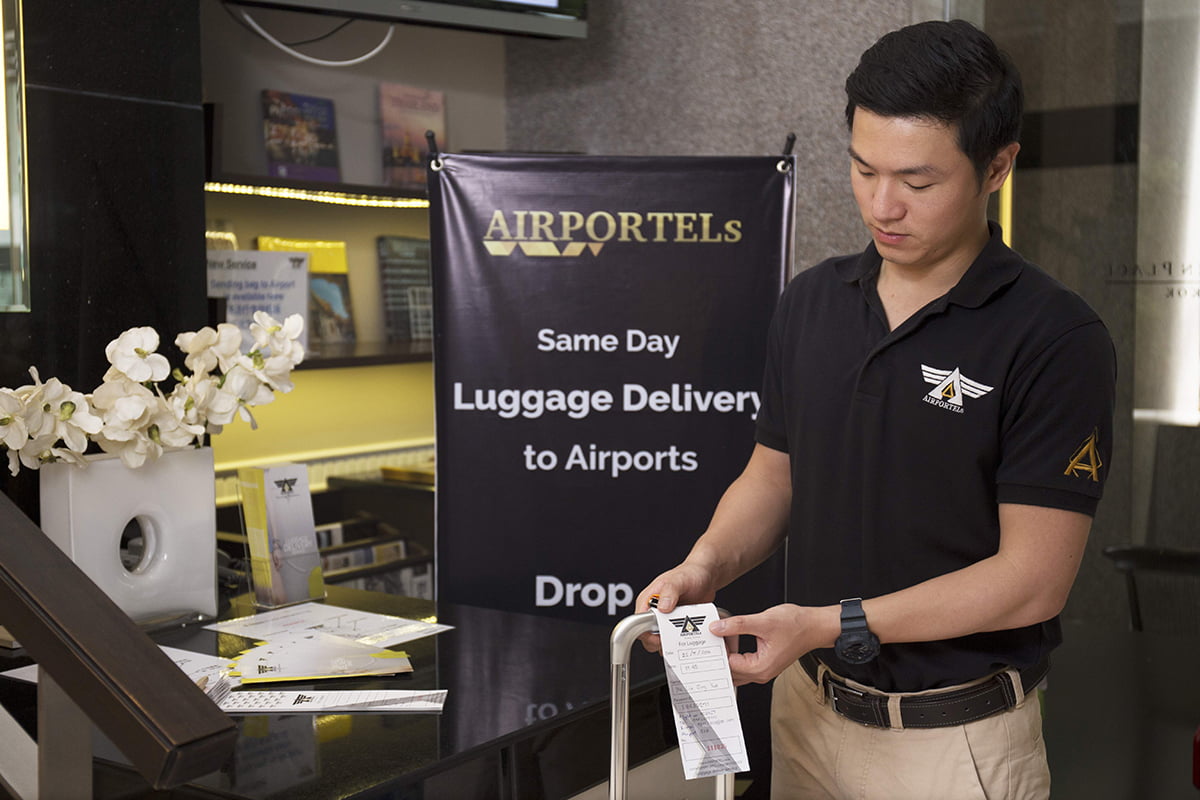 Vince Hotel Pratunam is a newly built hotel. A promise is given that the hotel won't provide you anything obsolete. If you want to stay in hotels with unique, innovative decoration, Vince hotel Pratunam is the one. Moreover, Vince hotel gives you more than just a place to stay and a bed to sleep. It provides guests many scenery corners where you can take photos with unique style!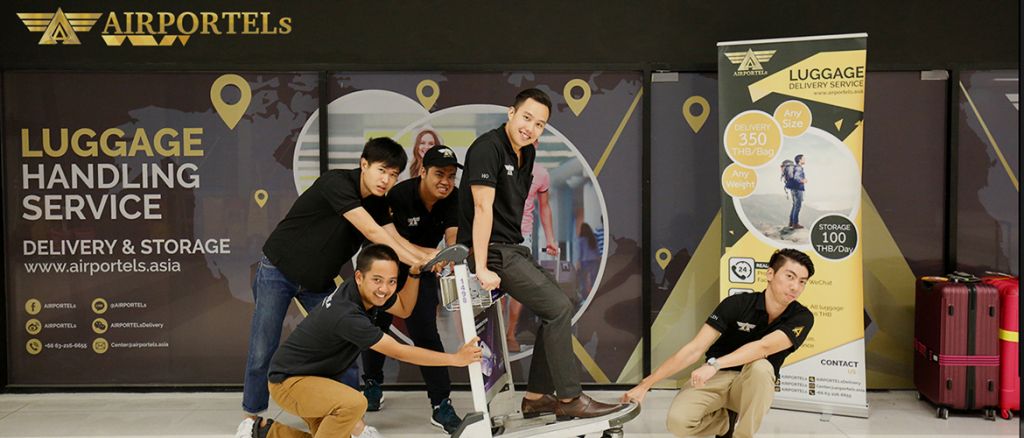 AIRPORTELs gives all of the hotel's guests a special luggage delivery service. If you enjoy shopping, you can send your additional bags ahead. AIRPORTELs allows all the guests to make the most out of the trip with our slogan "Free your hand" and you can enjoy your bag-free trip here, in Bangkok.
You can contact the concierge directly for the luggage delivery service, book via our website, or call our friendly staff. We speak fluent English, Chinese, and, certainly, Thai. After confirm the delivery service, you are ready to go. AIRPORTELs is the best luggage delivery company in Bangkok, Thailand.
We take the most care of your luggage as how you carry them. Our professional staff will pick your luggage up by 12 p.m., and the luggage will be delivered to Suvarnabhumi Airport (BKK) or Don Mueang Airport(DMK) by 6p.m.
You may check our website via www.airportels.asia. In only 3 months, we have more than 200 satisfied travelers who happily enjoyed their bag-free trip in Bangkok, Thailand. Let's free your hands with AIRPORTELs. Experience and explore in the amazing Thailand. Traveling will be more convenient than ever!
For more information please visit:
Vince Hotel Pratunam – www.vincehotels.com
AIRPORTELs Luggage Delivery Service – www.airportels.asia
Today, you can manage your time
Today, you can manage your time more efficiently by using our  Luggage Delivery Bangkok and Luggage Storage Bangkok service after your plane touches the runway. You may walk freely to any local attraction, shopping mall, or restaurant without carrying any heavy, bulky luggage. Our service also allows travelers to carry just a laptop for important meetings. Even on the last day of the trip, travelers can deposit the bag at hotel and travel around with hands free.
Read More
Hi, I'm Nuttasit. I'm webadmin of AIRPORTELs. We will help you get smart traveling. If you need some help please let me know! Nice to meet you.