The best time for beaches season is summer! We proudly present the top 10 beaches in Thailand here for you when you visit Thailand in the hot weather. These locations should unquestionably be on your bucket list this year. Whether you favor sports like exhilarating surfing or incredible snorkeling in the azure waters, strolling on the white sands and admiring the colorful sunset, or enjoying late-night beach parties, they are here for you with our travel guide below. You will never regret visiting there, even just once.
If you think about visiting a beach in Thailand, the first province you might consider or look up online may be Krabi province. One of the popular beaches there is Khlong Muang Beach, which is only a short distance from the crowded Ao Nang Beach but is the ideal location for those looking for a place where they can find true peace. Islands will be all around you, and you will see the clear, blue water up front. It is a wonderful area to unwind and take a stroll through the beach's end, where you will be greeted warmly by kind neighbors and fishermen.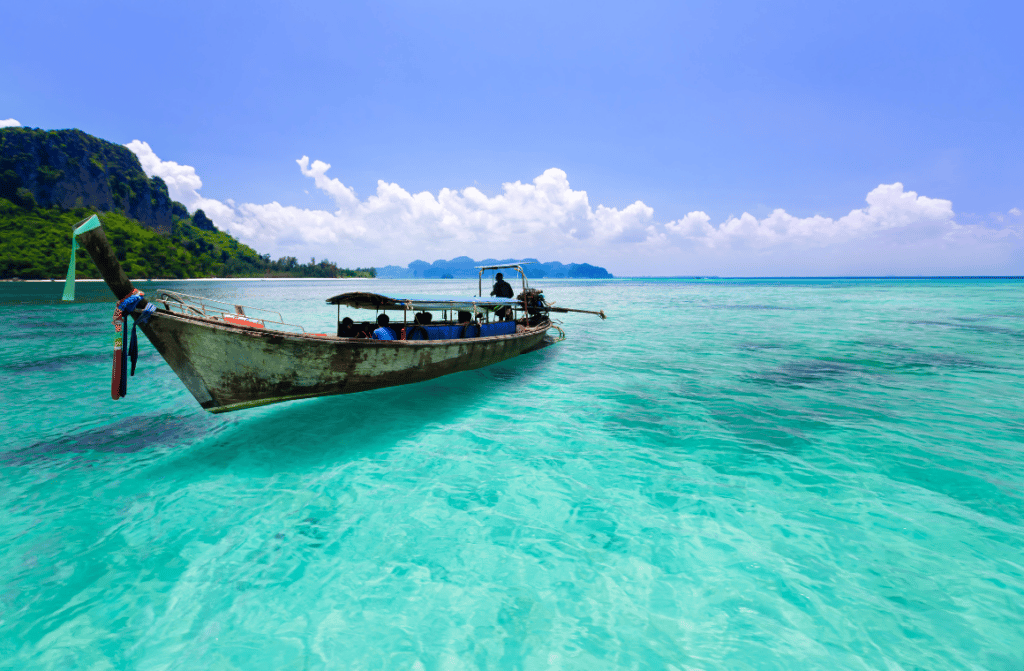 Take in the limestone cliffs that every climber must encounter throughout their lifetime, as well as the soft, white sand beneath your feet. Railay Beach was initially a fishing village and has become a famous world-class beach because of the stunning limestone cliffs that attract a lot of tourists or those who love outdoor activities to this place. However, the turquoise sea, which has white sand and shallow water, is also a highlight. It is without a doubt the ideal location for swimming, and it is also in Krabi and has a variety of resorts, restaurants, and beach bars.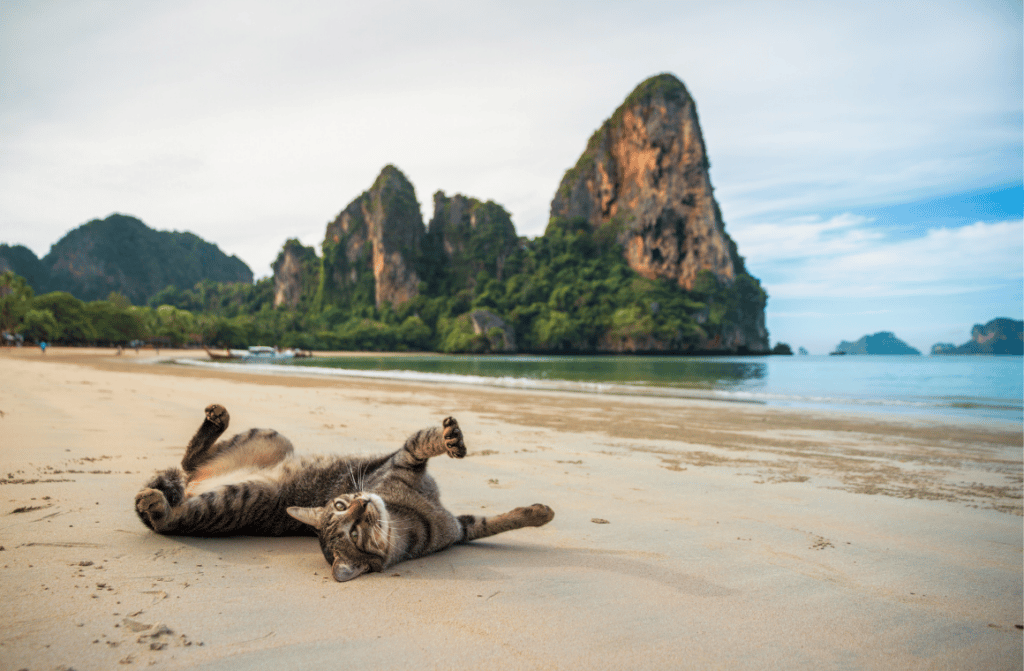 Without a doubt, we won't skip showing you Yanui Beach, a magnificent beach in Phuket. Due to the off-road way, you can get to this location by local automobiles or ATV (if you are comfortable with it), but it is definitely worth a try. There are numerous places to take pictures, but Phuket Swing is the standout because it raises you over the gorgeous sea and sand that are surrounded by cliffs and tiny three-lines. Once you are happy with the sea view, you can proceed to the stunning Black Rock, which is close to this beach, to take in the 360-degree panorama.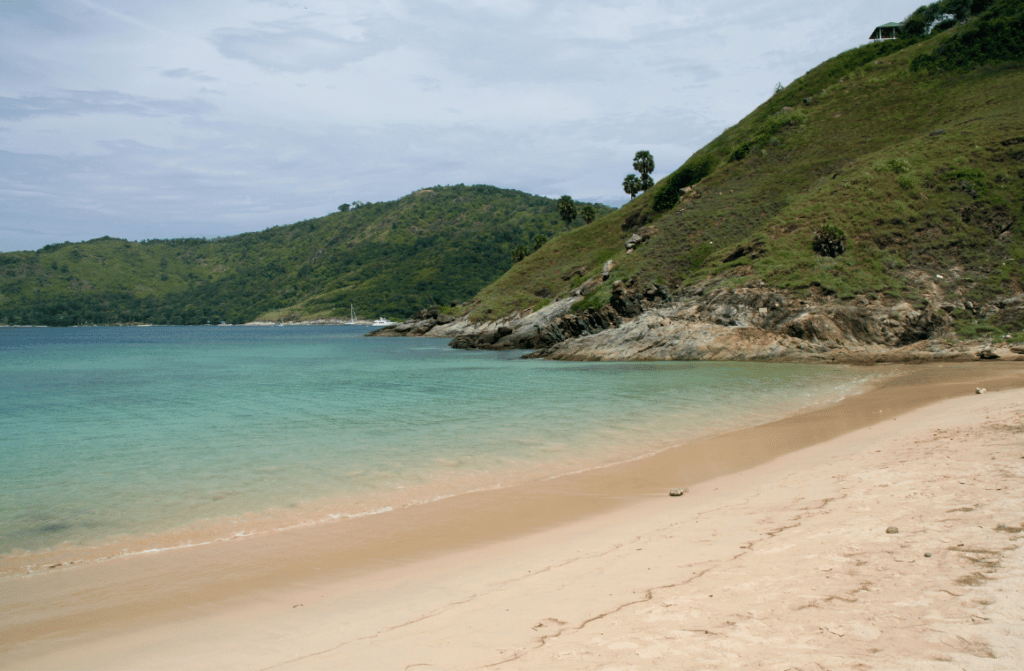 Even though Silver Beach is just a small beach on Koh Samui and not well-known among visitors, it is like a secret destination surrounded by large granite boulders and private sandy areas. You will feel the true nature with tiny fish swimming around your legs. The water is extremely clear and clean; you can see some small sparkles of sunlight on the water surface. It is a perfect spot and worth seeing the sunrise at dawn over the Gulf of Thailand. There are several luxurious and incredible hotel and spa to make your holidays more memorable in Surat Thani.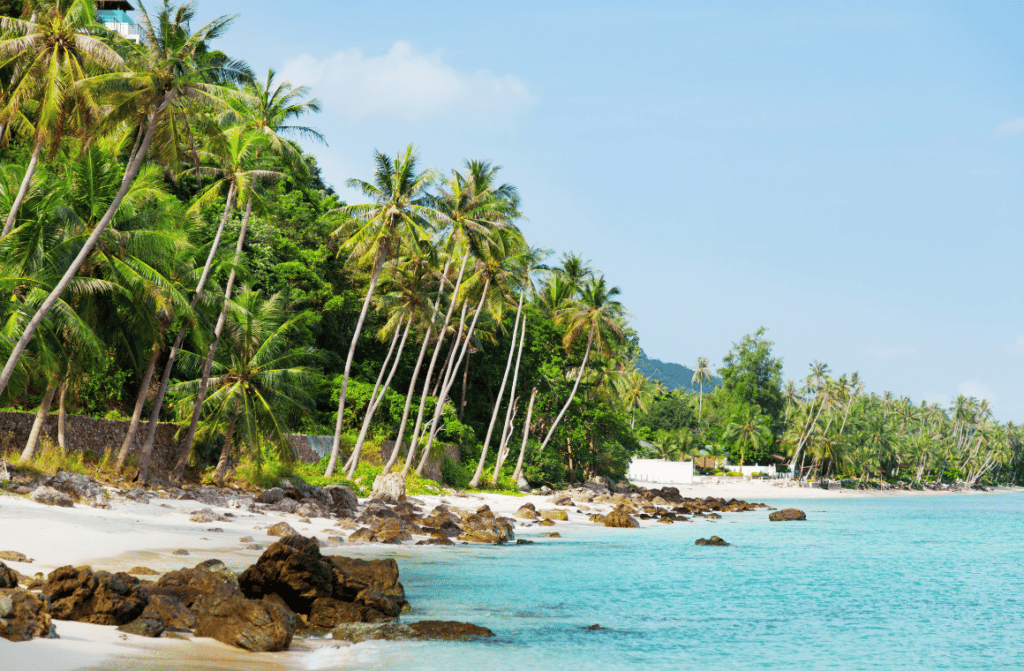 Lamai Beach is another island highlight that you should not skip in Surat Thani! The half-moon shape of this beach and its row of coconut trees add to its allure. Grandfather and Grandmother Rocks (Hin Ta Hin Yai), a natural phenomenon of granite caused by erosion, seawater, and heat until it became unique rock formations with a mysterious story, are one of the tourist attractions. The location is perfect for water sports, including sailing and jet skiing.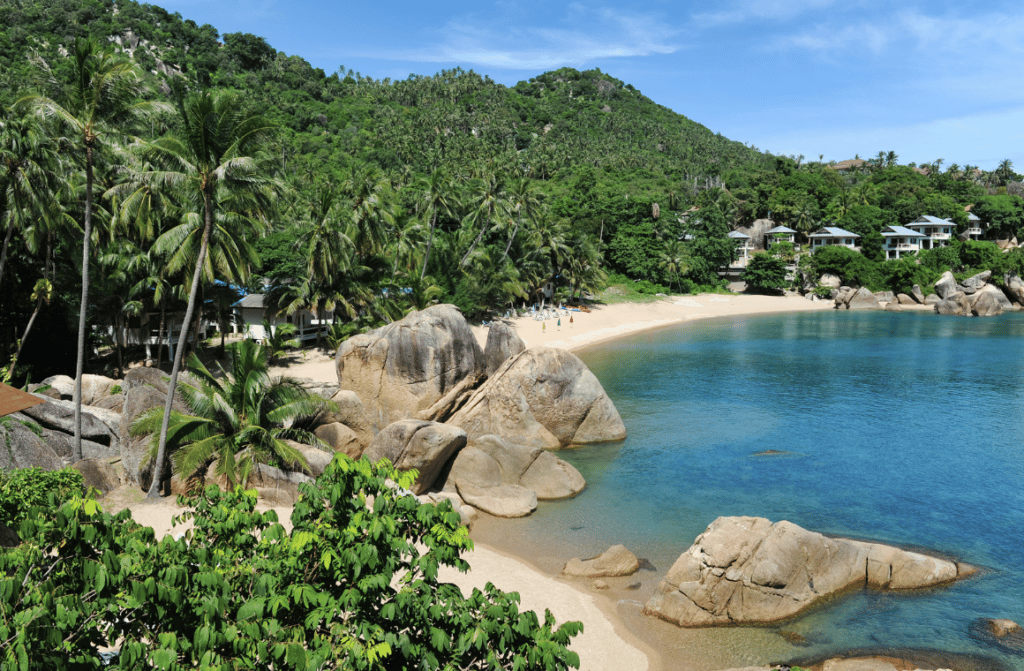 6. Na Thap Beach
Although this beach does not have any accommodations for overnight stays, people can enjoy a variety of outdoor activities here, such as traveling, kayaking, snorkeling, swimming, and more, with full facilities like toilets, dining areas, and relaxation and rest areas powered by photovoltaic systems. The beach's length is 200 meters, and it is near many tourist spots. Na Thap Beach is in Mu Ko Ang Thong National Marine Park, Surat Thani Province, southern Thailand.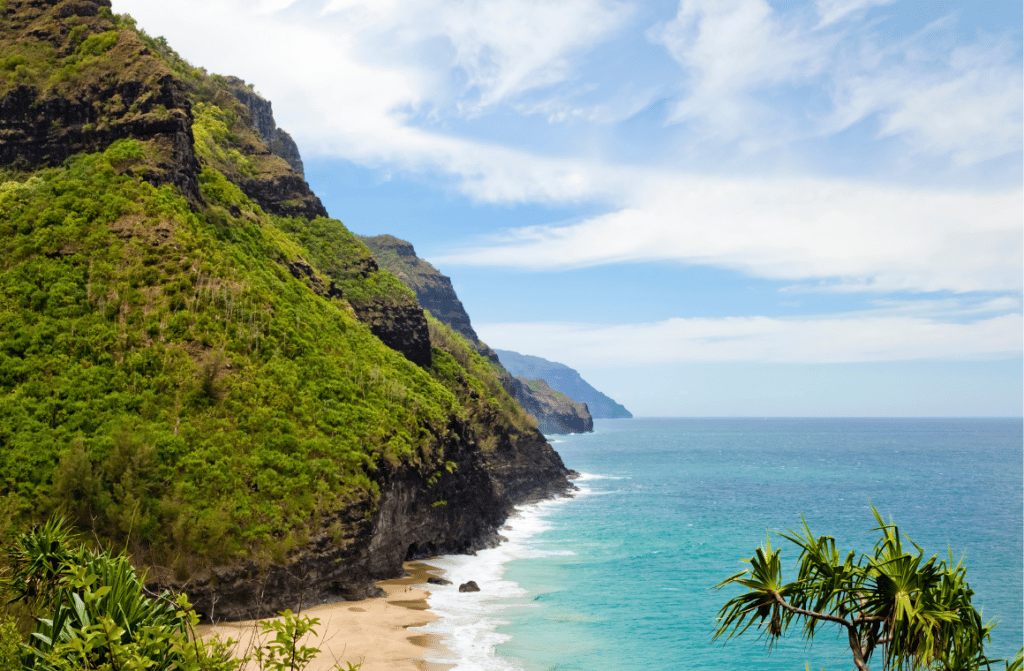 7. Ao Khao Kwai Beach
Visit Aow Khao Kwai Beach in Ranong if you'd prefer something different. The main attraction of this location must be the enormous rock known as Hin Talu, which has a hole in the middle that resembles an arch and has some buried trees on it. When you want to escape the crowds, it's a terrific area to take pictures and rest. Before you head back, do not forget to take in the sunset.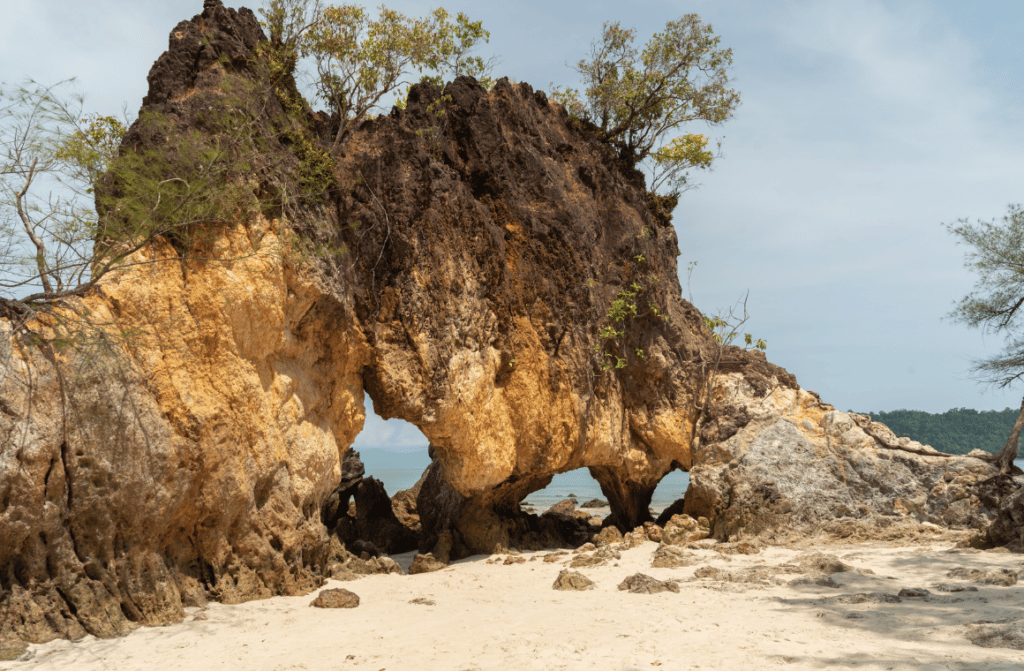 8. Tawaen Beach, Pattaya
This beach is a popular destination as Coral Island, with a scenic beach, clear water, diverse food, and a ton of water sports, and you can take a speed boat from Pattaya city to Koh Lan. You can enjoy exciting activities like parasailing and sea walking if you would like to try something different. There are 4-5 hotels and spas there to recharge your energy after an exhausting day.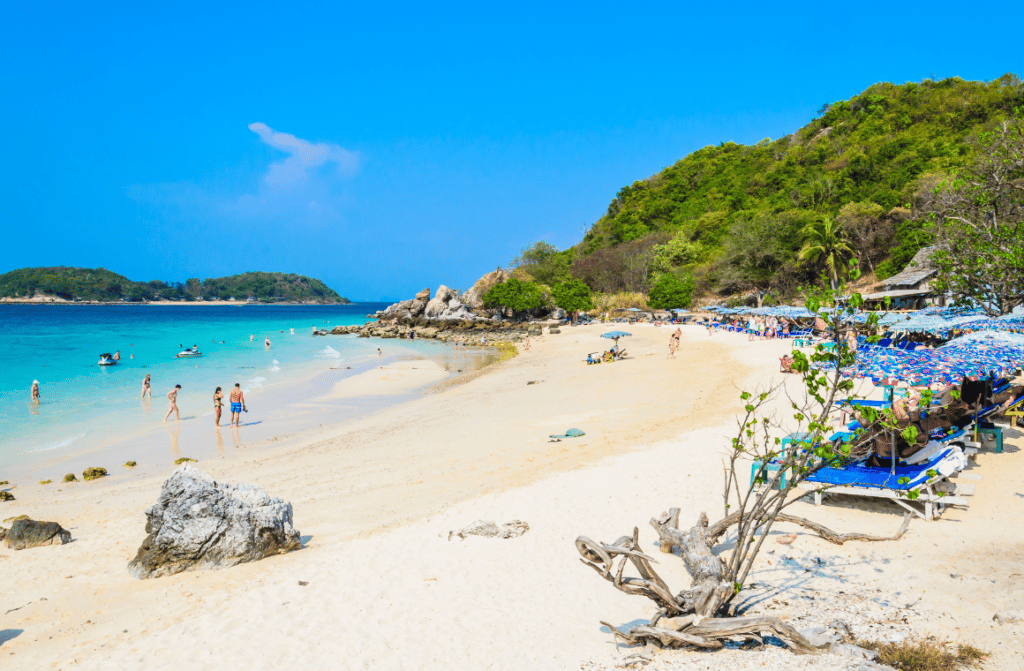 9. Khao Takiab Beach
Khao Takiab Beach is one of the top attractions in Thailand due to the calm and peaceful atmosphere with its clean beach. You can see the Buddha statue and mount as the backdrop of this place, with monkeys to make it more unique. It is not far from the heart of Hua Hin city, and you can easily find something to eat at small local restaurants beside the beach and accommodations near hotels there.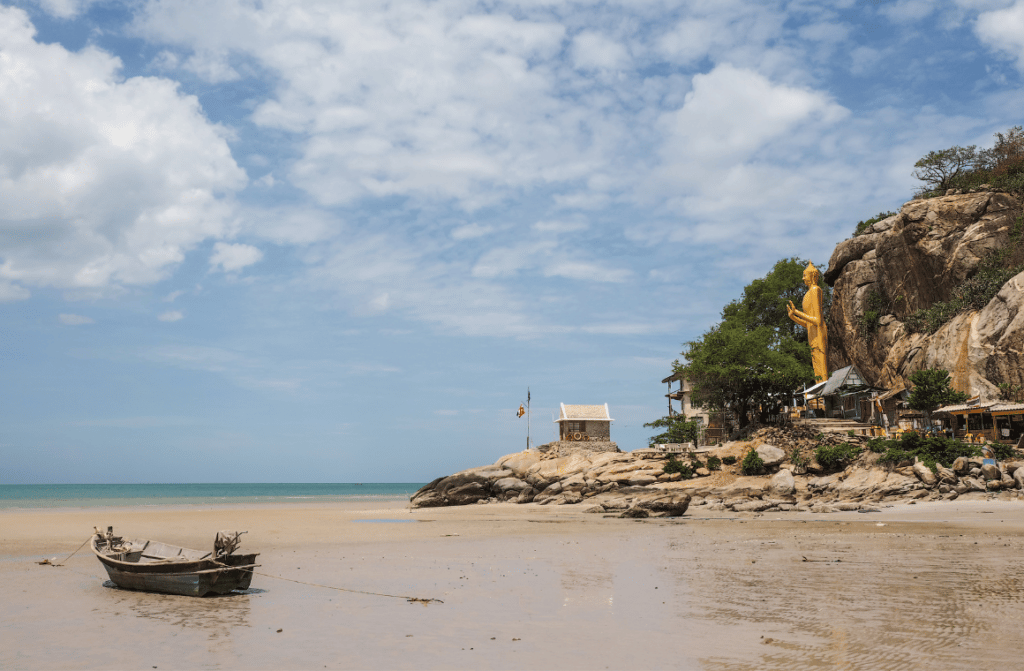 10. Hua Hin Beach
Hua Hin beach is in Hua Hin city, which is simple to find, and it has been the most popular beach for decades, so everyone knows when they come to Prachuap Khiri Khan. You can rent a horse with staff for a ride at the beach entrance, and take a photo of the blue, pink, and purple sky in the evening. After that, you can walk to the Hua Hin night market to find delicious Thai street food and souvenirs to take home.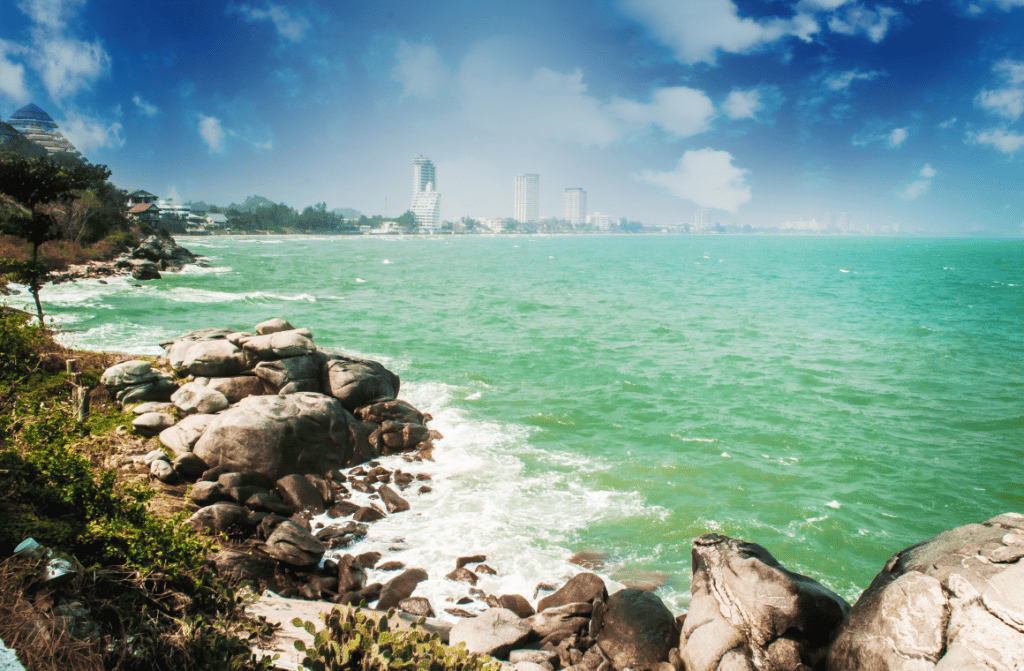 Now you may get some idea of where your next stop will be in the summer, but if you would not like to carry your heavy and bulky bag during travel, Airportels is pleased to provide you with the services of luggage storage and delivery to your destination safely to make your trip more enjoyable and convenient.