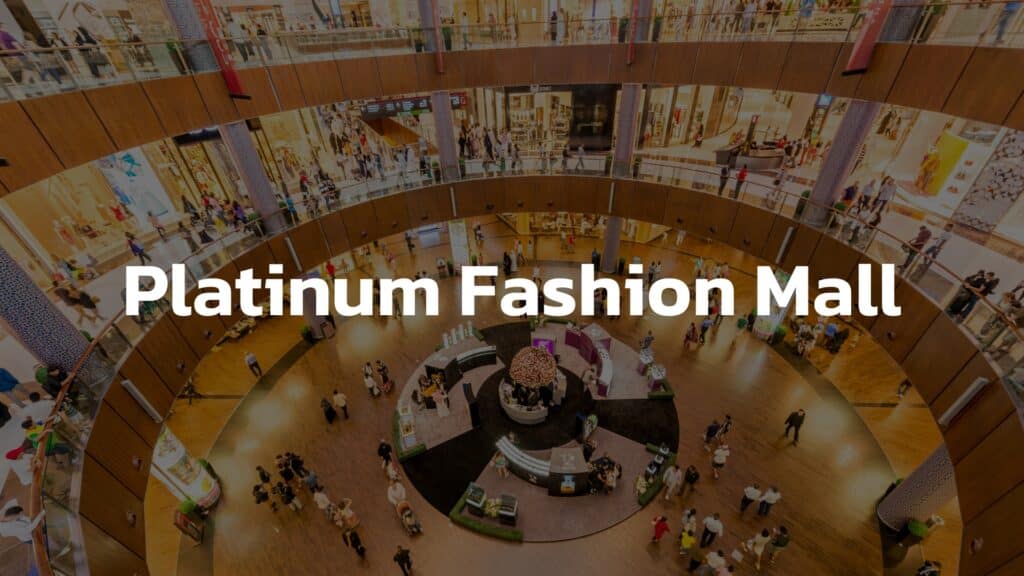 If you are a shopping lover who is looking for one of Bangkok's most comprehensive cheap shopping and fashionable shopping destinations, then the "Platinum Fashion Mall" must be the first choice that will not disappoint you. And these following details are all you need to know.
Platinum Fashion Mall, or Platinum Mall, is a fashion hub and wholesale & retail shopping paradise located in the center of Pratunam, which is well known as a prominent shopping district and is probably the largest garment business spot in Bangkok. More than 2,500 stores on 7 shopping floors supply numerous fashion apparel products and goodies. A collection from Thai designers, traditional designs, the latest international fashions, and trendy wear that will tempt your pocket. A variety of products for all ages and genders at reasonable prices. You will indulge in shopping tirelessly until you splash on the apparel, but it is definitely worth it!
Many categories are available, such as working outfits, sportswear, event dresses, pajamas, lingerie, bikinis, evening dresses, shoes, bags, jeans, and children's clothes, leather goods, including make-up, accessories, and more.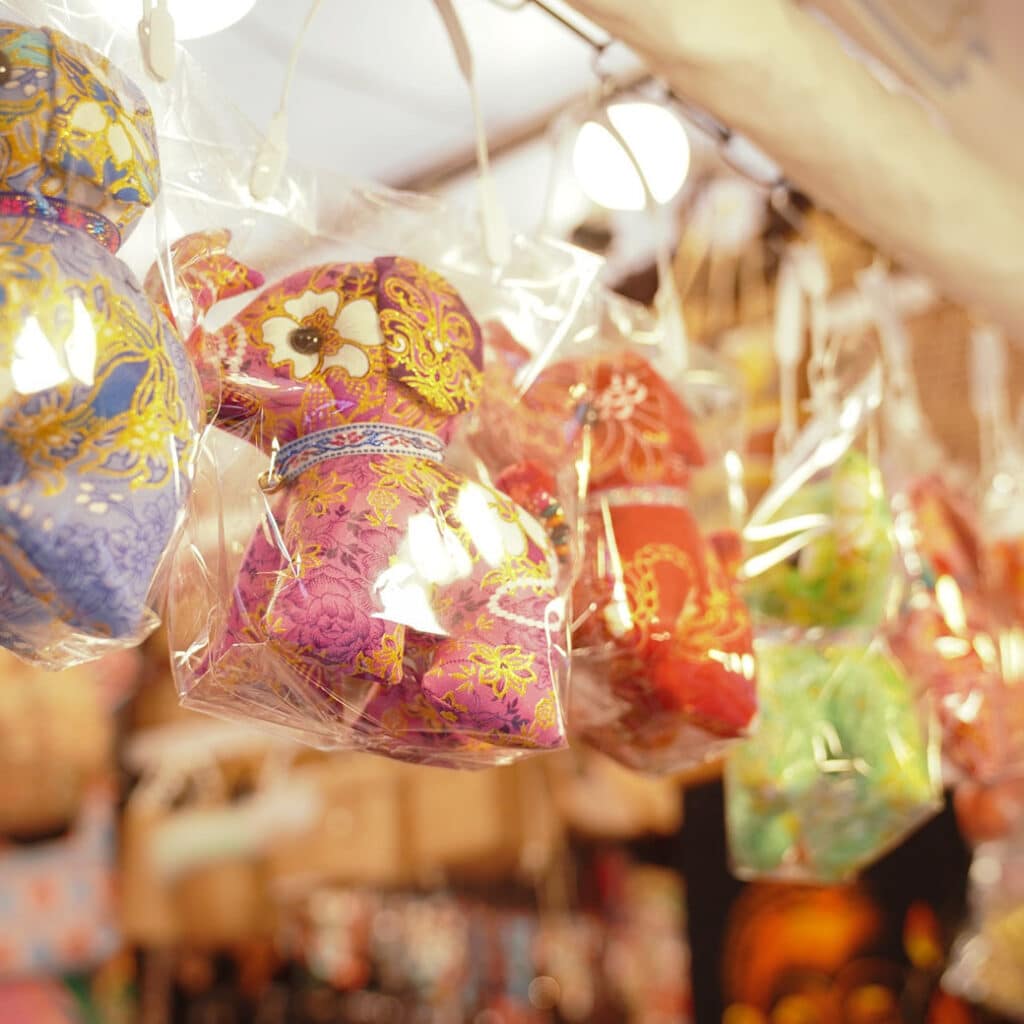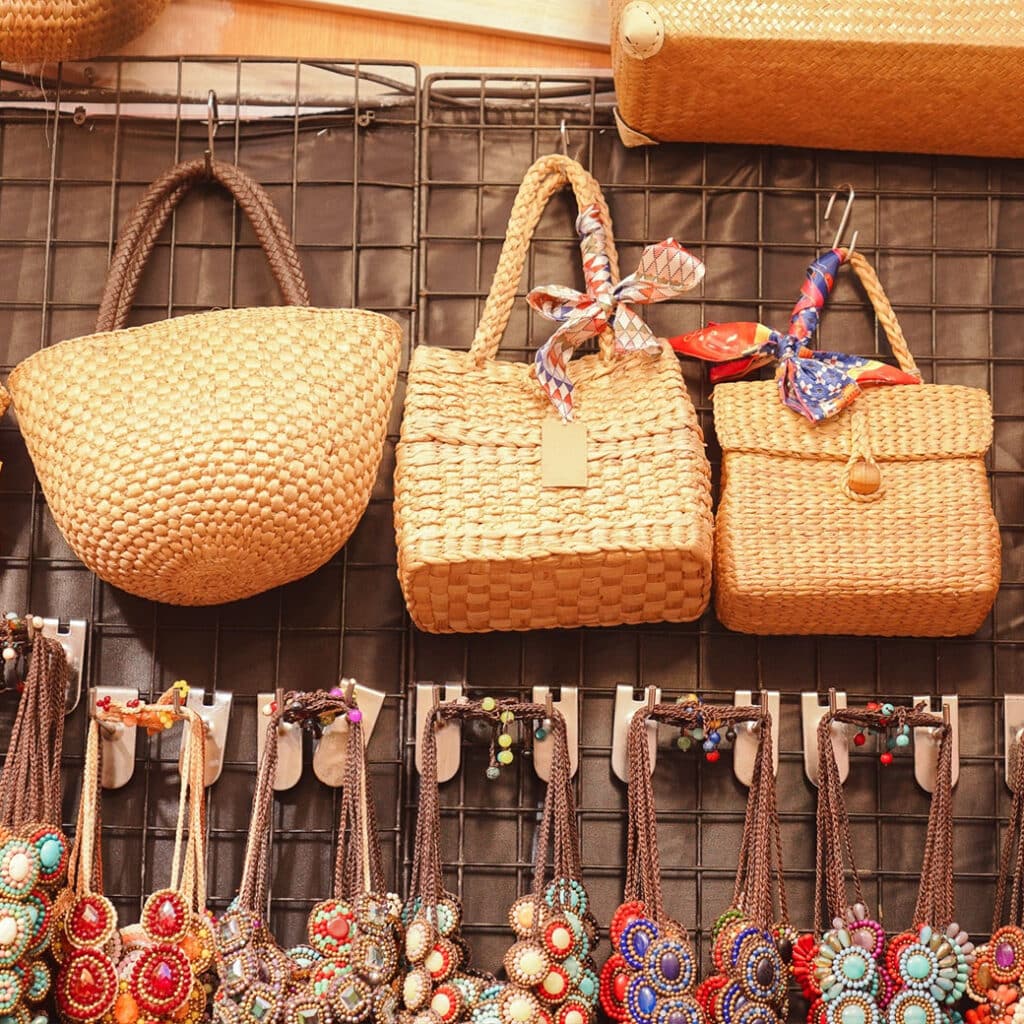 (Image credit : https://www.facebook.com/ThePlatinumFashionMallBangkok/)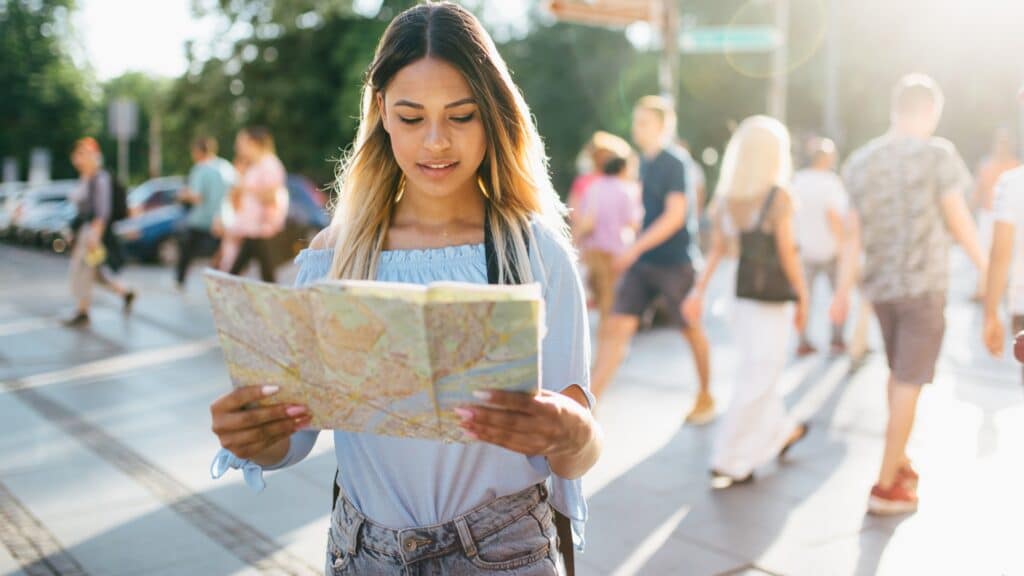 Getting to the Platinum Mall is quite convenient as the area has a variety of nodes and public transportation such as buses, BTS Skytrain, Boat services, and Taxis.
Bus: The bus stop is directly in front of the mall; take the following bus lines: 2, 11, 23, 60, 79, 93, 99, 113, 505, 511.
Train: Get off at the Chidlom BTS Station, take Exit No. 6 heading to The Central World, then follow the Skywalk (elevated walkway) until you reach the entrance of the shopping mall.
Boat: Khlong Saen Saep canal boat service; get off at Pratunam Pier. This is the terminal boat station, and the shopping center is just across the pier.
Taxi: Location – 222 Petchburi Road, Ratchthevi, Bangkok 10400
Google Map Location : https://goo.gl/maps/V7WuQMJzDHhN516t7
For private car trips, the mall offers parking spaces for up to 1,500 cars and motorcycles.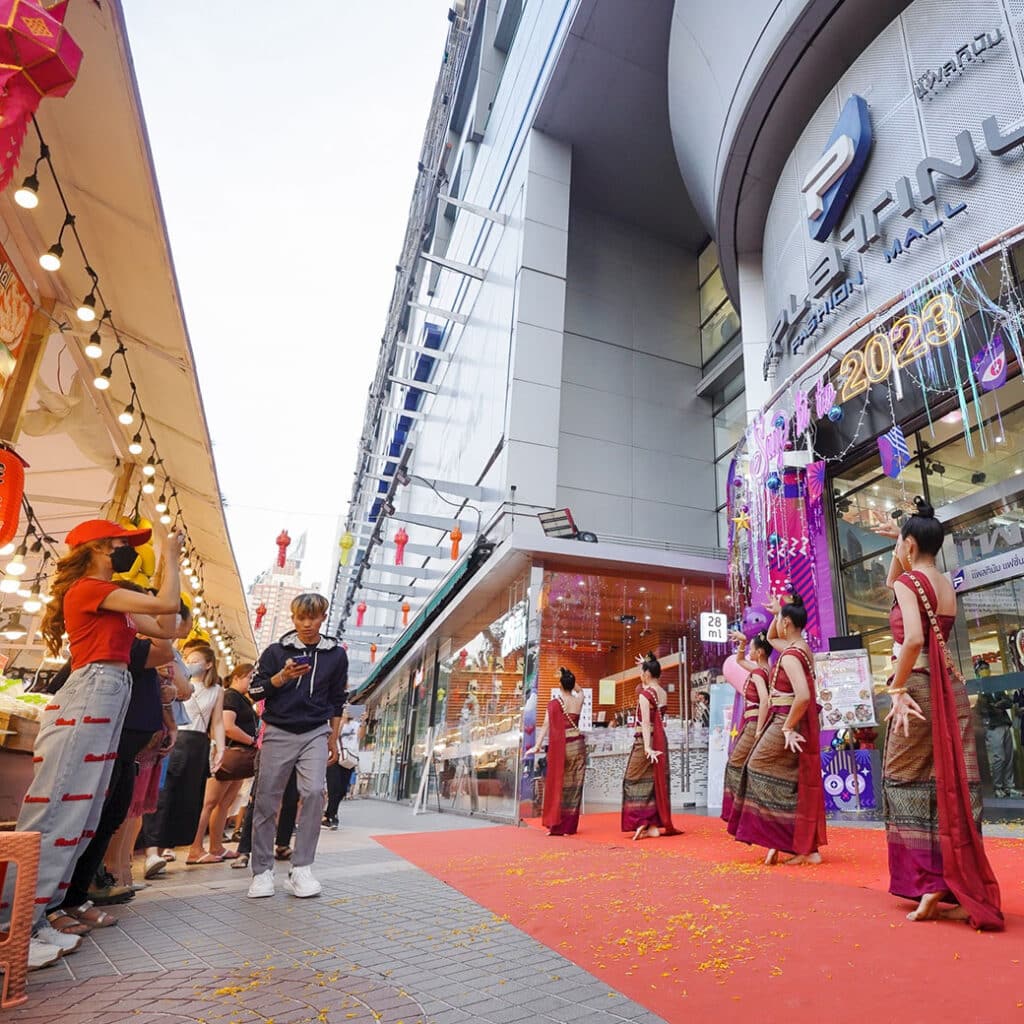 The A floor is for women's clothes and jeans; the first to fourth floors are for women's clothes; the fifth floor is for children's wear; and the sixth to seventh floors are for parking.
The B floor is a women's clothing and jeans store; the 1st–3rd floors are women's clothes and jeans; the 1st–3rd floors are women's clothes, the 4th floor is a men's clothing store; the 5th floor is a jewelry and gift shop; the 6th floor is a food center; and the parking lot on the 7th floor.
The new building is organized into Zone 3. Floors 1 and 2 of this zone are women's fashion; the 3rd floor is everything about bags; the 4th floor is for leather goods; and shoes are on the 5th floor. Floor 6-7 is located at the Novotel Bangkok Platinum Pratunam Hotel.
In addition to various fashion stores within the mall, there is also a large food court on the 6th floor of Zone 2, which can accommodate about 1,500 hungry shoppers. Moreover, there are also popular food shops, restaurants, coffee shops, bakeries, food trucks, and other facilities such as banks, money exchange services, cash machines, shipping companies, and pharmacies available within the mall, as well as prayer rooms and mobility services.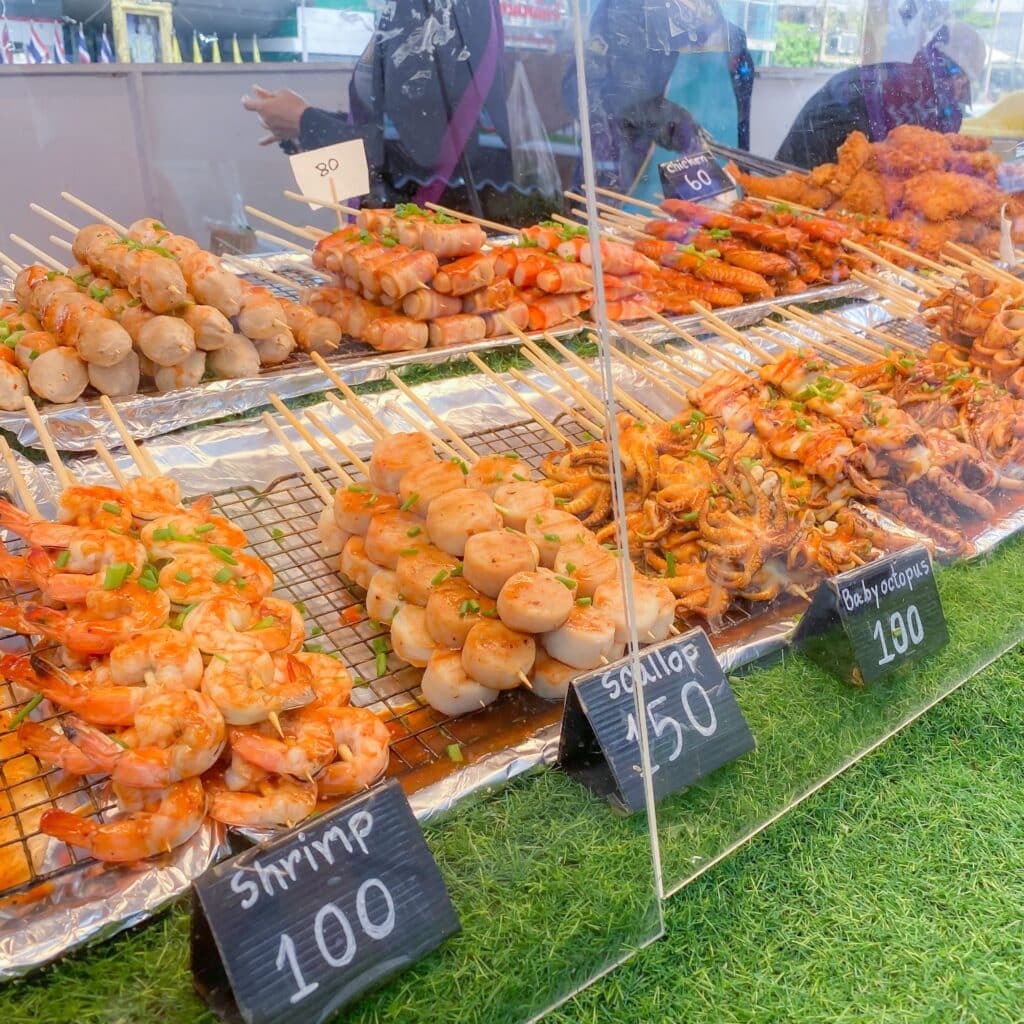 (Image credit : https://www.facebook.com/ThePlatinumFashionMallBangkok/)
Besides the regular shops that are open every day, the mall will also hold special events in the activity area. It can be a festival-themed event like Songkran, Halloween, Christmas, or the New Year festival. The events will include boutiques presenting products related to each theme. Sometimes it's a seasonal culinary event like a vegetarian festival, a food festival from different parts of Thailand, a fruit festival, etc. There are often fashion shows and musical performances within the context of the event. These events are distributed throughout the year, enlivening the shopping atmosphere. Hence, you will never get bored of shopping there.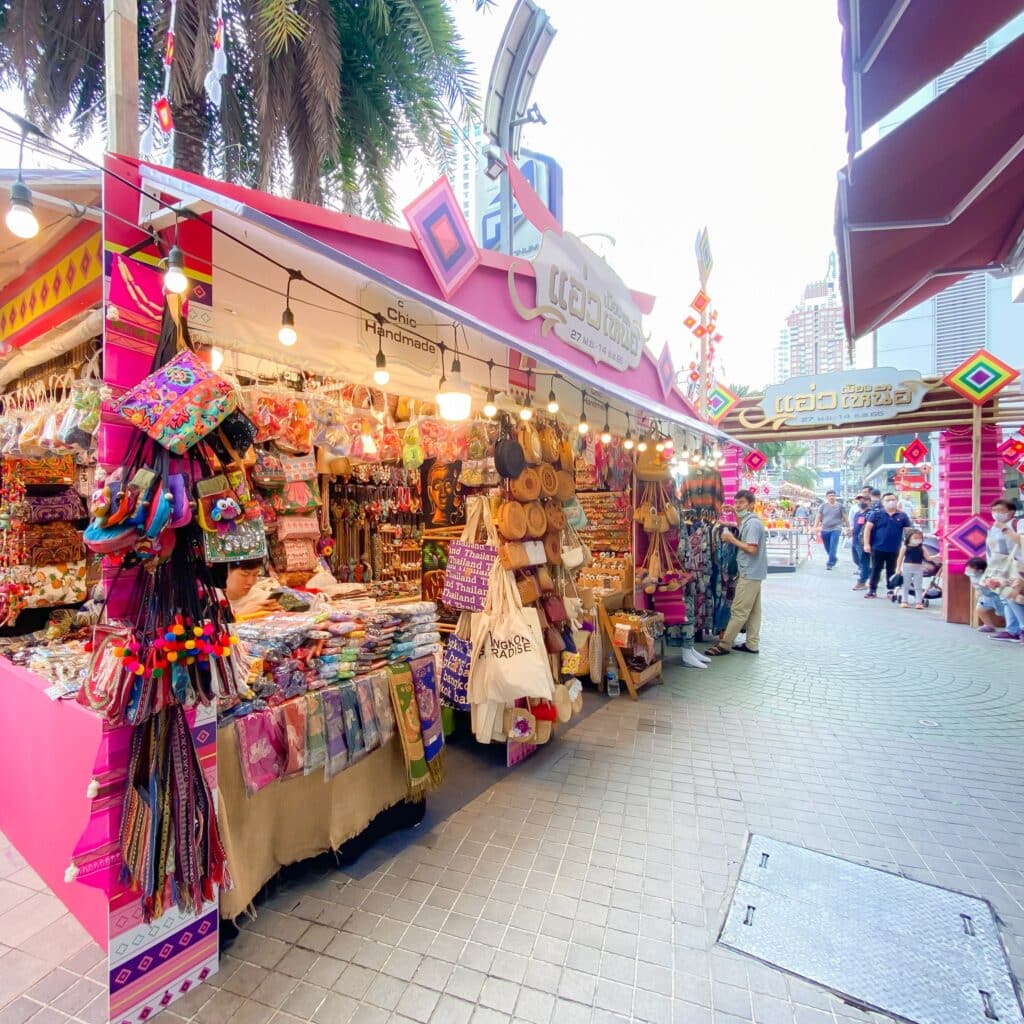 (Image credit : https://www.facebook.com/ThePlatinumFashionMallBangkok/)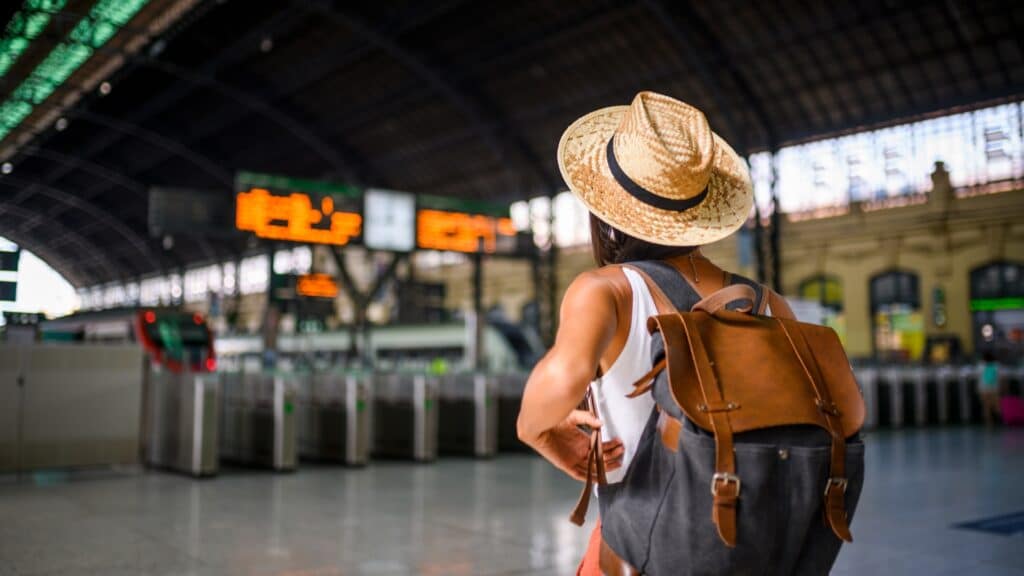 Select comfortable walking footwear because you have to walk and carry heavy shopping bags along with you. Wearing padded shoes will keep your feet and heels from getting hurt at the end of the day.
Having a roller shopping bag will help you enjoy more shopping. However, if the bag is too large, it may interfere with other buyers.
If you find products that you are unsure about purchasing at that time, note or remember the store code and floor carefully because it's not easy to find a shop among thousands of stores.
Although most of the items are wholesale, try to sharpen your bargaining skills. You might even get one item at a wholesale price. Just try!
Be careful of your valuables while shopping, because in crowded places, there may be an unwanted person behind you.
Sat, Sun, and Wednesday: 08.00 – 20.00
Monday, Tuesday, Thursday, and Friday: 09.00 – 20.00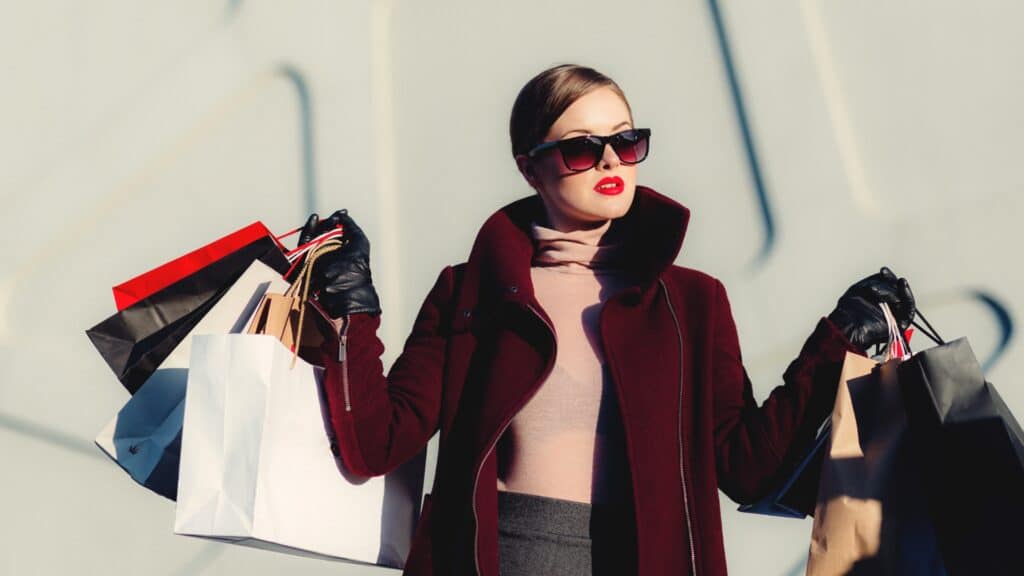 The products and facilities supplied in the mall can ensure that once you enter the mall, your shopping will not be interrupted. It is suitable for shoppers of all styles. Either purchasing for yourself or for retail sale, the Platinum Fashion Mall is the Must Go if you want to shop till you drop!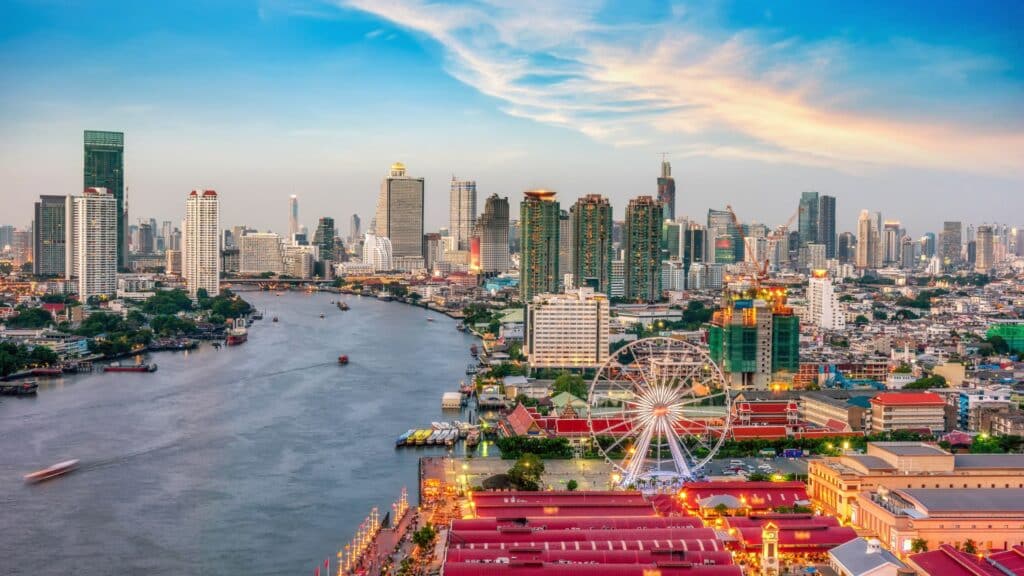 There are also several hotels in the neighborhood, ranging from 3 to 5 stars. The following is a list of nearby hotels that have received high reviews from guests, and the price is approximately 1,000–2,000 Baht per night (list in no particular order).
With thousands of shops to explore, you might not be able to complete shopping in the Platinum Mall in a day. If that's the case, finding accommodation nearby would be a good option. The Novotel Bangkok Platinum Pratunam is probably the nearest and most convenient one because the hotel is just above the shopping floors. You can easily store your shopping bags in the hotel room and get back to shopping with ease just by taking the elevator.