Bangkok Street Food Thai cuisine – Bangkok, Thailand is the capital and the most populous city of Thailand. It is known in Thai as Krung Thep Maha Nakhon or simply about this sound Krung Thep.
The city occupies 1,568.7 square kilometres (605.7 sq mi) in the Chao Phraya River delta in Central Thailand, and has a population of over 8 million, or 12.6 percent of the country's population.
Today we will take you to get to know street food in Bangkok. Let see!

AIRPORTELs Guide
Thai cuisine is the national cuisine of Thailand. Balance, detail and variety are of paramount significance to Thai chefs. In his book The Principles of Thai Cookery, renowned celebrity chef, writer and authority on Thai cuisine McDang wrote
.
What is Thai food?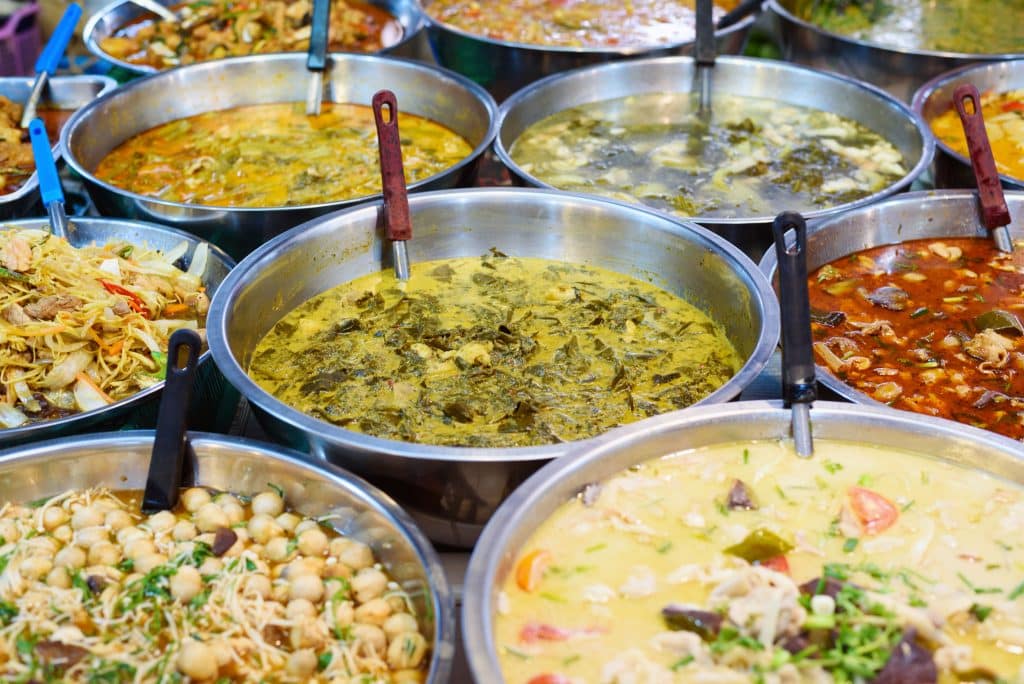 Every country in the world has its own food profile.
It reflects its culture, environment, ingenuity and values. In the case of Thailand, these words come to mind: intricacy; attention to detail; texture; color; taste; and the use of ingredients with medicinal benefits, as well as good flavor.
We not only pay attention to how a dish tastes: we are also concerned about how it looks, how it smells, and how it fits in with the rest of the meal.
We think of all parts of the meal as a whole – sum rap Thai (the way Thais eat), is the term we use for the unique components that make up a characteristically Thai meal."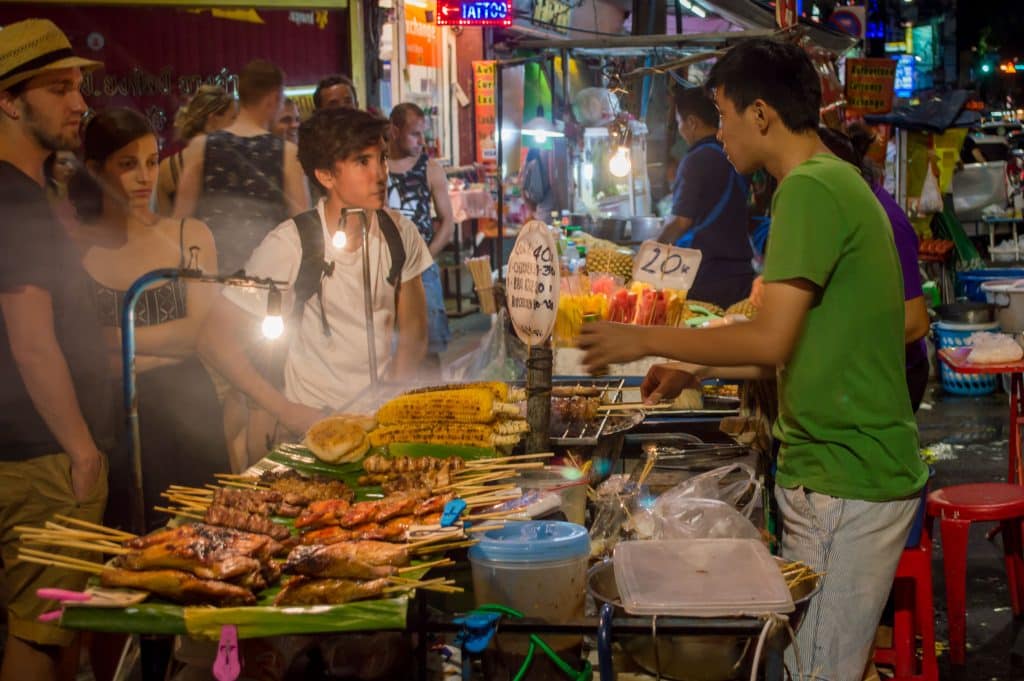 Thai cooking places emphasis on lightly prepared dishes with strong aromatic components and a spicy edge.
It is known for its complex interplay of at least three and up to four or five fundamental taste senses in each dish or the overall meal: sour, sweet, salty, bitter and spicy.
Australian chef David Thompson, a prolific chef and expert on Thai food, observed that unlike many other cuisines: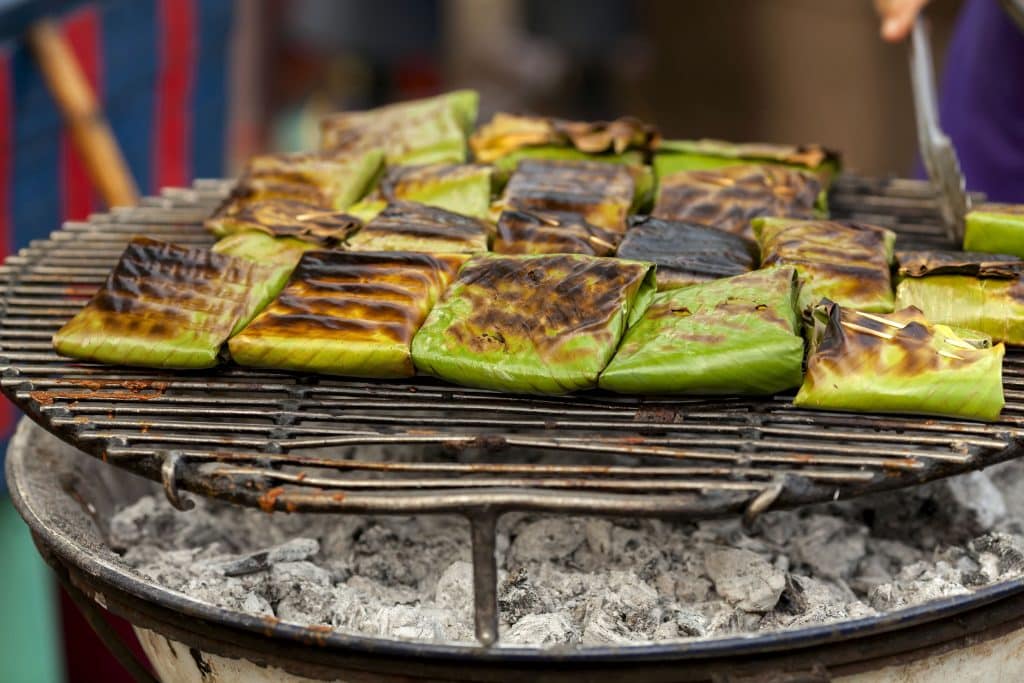 AIRPORTELs Guide
"Thai food ain't about simplicity. It's about the juggling of disparate elements to create a harmonious finish.Like a complex musical chord it's got to have a smooth surface but it doesn't matter what's happening underneath. Simplicity isn't the dictum here, at all. Some westerners think it's a jumble of flavours, but to a Thai that's important, it's the complexity they delight in.
Best Thai Street Food Areas in Bangkok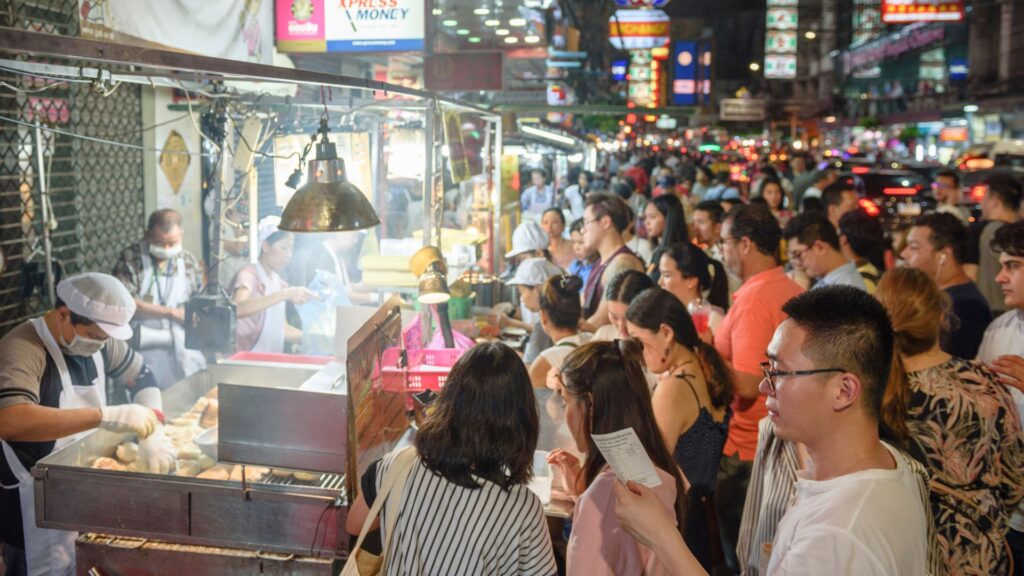 Yaowarat is Bangkok's oldest Chinatown and a popular destination for street food lovers.
The area is famous for its seafood, noodles, and snacks.
Must-try dishes in Yaowarat
Guay Teow Kua Gai (Fried Noodle with Chicken): Stir-fried flat noodles with chicken, egg, bean sprouts, and seasonings.
Hoy Tod (Fried Oyster Omelette): A crispy omelette with fresh oysters, spring onions, and coriander.
Kuay Jab (Pork Noodle Soup): A hearty soup with pork belly, liver, and intestines, served with wide rice noodles.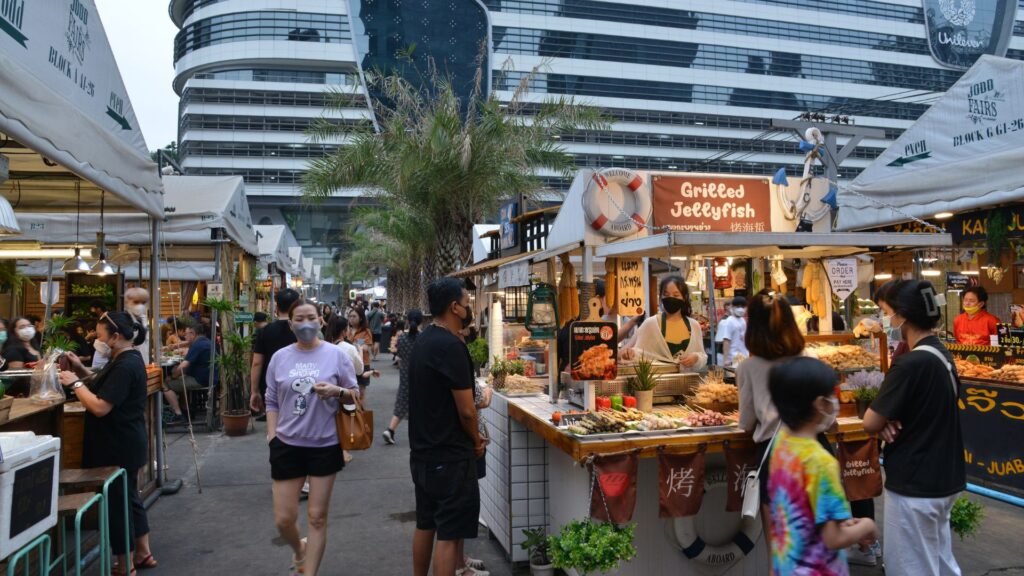 The Jodd Fairs Night Market is a fantastic destination in Bangkok, situated in the Rama 9 neighbourhood.
With more than 700 stalls, this market offers a diverse range of food, drinks, and clothing. It's easy to get to using public transport, making it an ideal spot for dinner and drinks while exploring the city.
It's one of our top picks in Bangkok, which is why we've included it on our four-day itinerary for the city.

Get all the details about the Jodd Fairs Night Market below.
Must-try dishes in Jodd Fairs
Korean Street Food Stall, Eomukguk and Gimbap
Crunchy Deep Fried Insects
Leng Saap
All The Ice Cream Flavors You Can Imagine!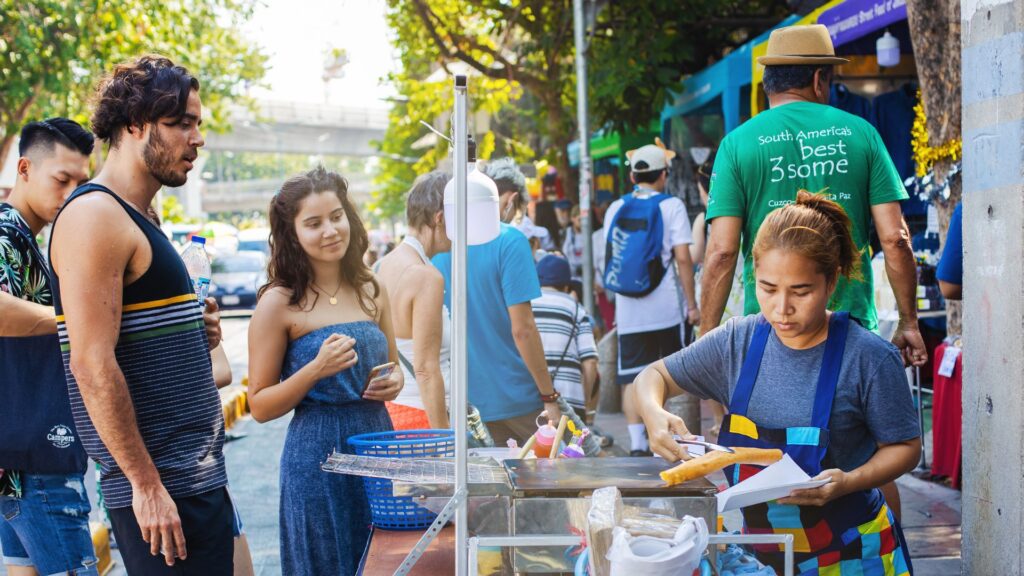 Jatujak (Chatuchak) Market is one of the largest and most popular outdoor markets in Bangkok.
The market features over 8,000 stalls selling a wide variety of goods, including street food.
Must-try dishes in Jatujak (Chatuchak) Market
Moo Ping (Grilled Pork Skewers): Marinated pork skewers grilled over charcoal and served with sticky rice and a sweet chili sauce.
Som Tum (Papaya Salad): A refreshing and spicy salad made with shredded green papaya, chili, lime, and fish sauce.
Roti Mataba (Stuffed Roti Bread): A flaky and crispy roti bread stuffed with savory fill
Today, you can manage your time
Today, you can manage your time more efficiently by using our  Luggage Delivery and Luggage Delivery service after your plane touches the runway. You may walk freely to any local attraction, shopping mall, or restaurant without carrying any heavy, bulky luggage.
Our service also allows travelers to carry just a laptop for important meetings. Even on the last day of the trip, travelers can deposit the bag at hotel and travel around with hands free.

How to use Airportels service
The most convenient way is to book online on the website. https://app.airportels.asia/book By selecting the Nationwide Delivery service, then select the delivery point (A) and destination (B)
After you booking has been completed, there will be staff to pick up the luggage at the point (A). As easy as that. For more information about AIRPORTELs luggage service, please contact us at
Suvarnabhumi counter at the basement at the airport station
Don Mueang Airport Terminal 2
MBK Center Counter, 6th Floor, Zone B
Terminal 21, Asoke, 1st floor, Japan zone
Central World, 1st Floor, Groove Zone (opposite Bangkok Bank)
Terminal 21, Pattaya 1nd floor, (Paris zone)
Mixt Chatuchak, 2 Floor, (B Zone)
Tel: +66 02-026-6927