After your arrival in Bangkok, don't let your heavy luggage hold you back from exploring the city straight away. Get to AIRPORTELs for FREE Luggage Storage!
AIRPORTELs offers trustable and affordable Luggage Storage and Luggage Delivery.
We can deliver and store your luggage quickly and securely. Walk freely to any local attraction, business meeting, shopping mall, or restaurant without carrying heavy luggage, while your belongings are delivered to your hotel.
AIRPORTELs has no restrictions on size or weight! Your luggage will be stored in a secure room with 24-hour security, and you can enjoy your vacation or business time with more freedom.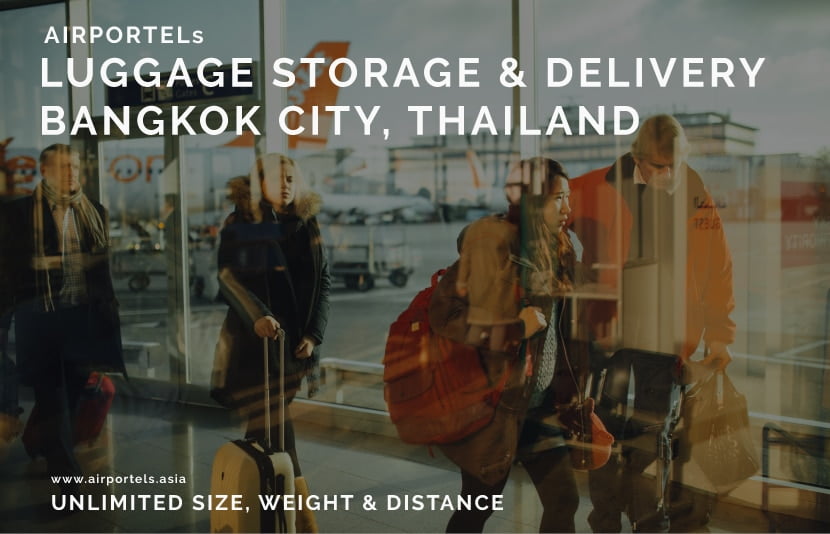 Free Luggage Storage
Forget about traffic jams or carrying heavy luggage in mass transit. AIRPORTELs improves the quality of your travels by providing convenience, with Free Luggage Storage at 3 major shopping malls in downtown Bangkok!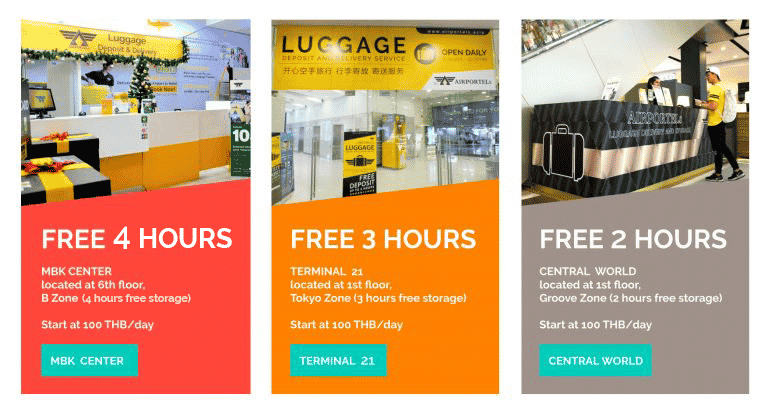 Where's AIRPORTELs?
Terminal 21 located at 1st Floor, Tokyo Zone (3 Hours Free Storage).
MBK Center located at 6th Floor, B Zone (4 Hours Free Storage).
Central World located at 1st Floor, Groove Zone (2 Hours Free Storage).
Terminal 21 Pattaya located at 2nd Floor, Tokyo Zone, Street 6
Phuket International Airport located at 1st Floor
Central Foresta Phuket located at G Floor, nearby tourist lounge
Central Patong Phuket located at 1st Floor, Service Zone
Staying a bit longer?
AIRPORTELs also offer Long Term Luggage Storage. If you plan to travel around Asia and come back to Bangkok on your return journey, this is a service that offers great value, and they are willing to take care of electronic devices or sports equipment such as bicycles.
1 day starts at 100 THB
5 – 7 days starts at 500 THB
15 – 30 days starts at 2,000 THB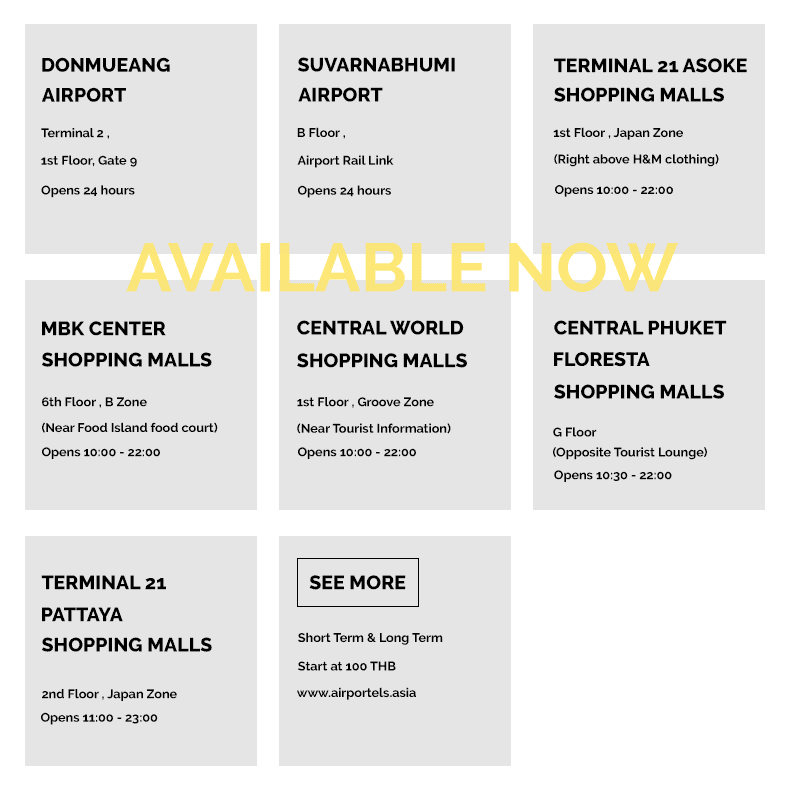 AIRPORTELs Luggage Storage currently has 2 airport counters:
Suvarnabhumi International Airport located at B Floor, Airport Rail Link Zone.
Don Mueang International Airport located at G Floor, Terminal 2 Gate 9.
How to deliver luggage and suitcase from hotel to airport in Bangkok
How to go to AIRPORTELs Counter