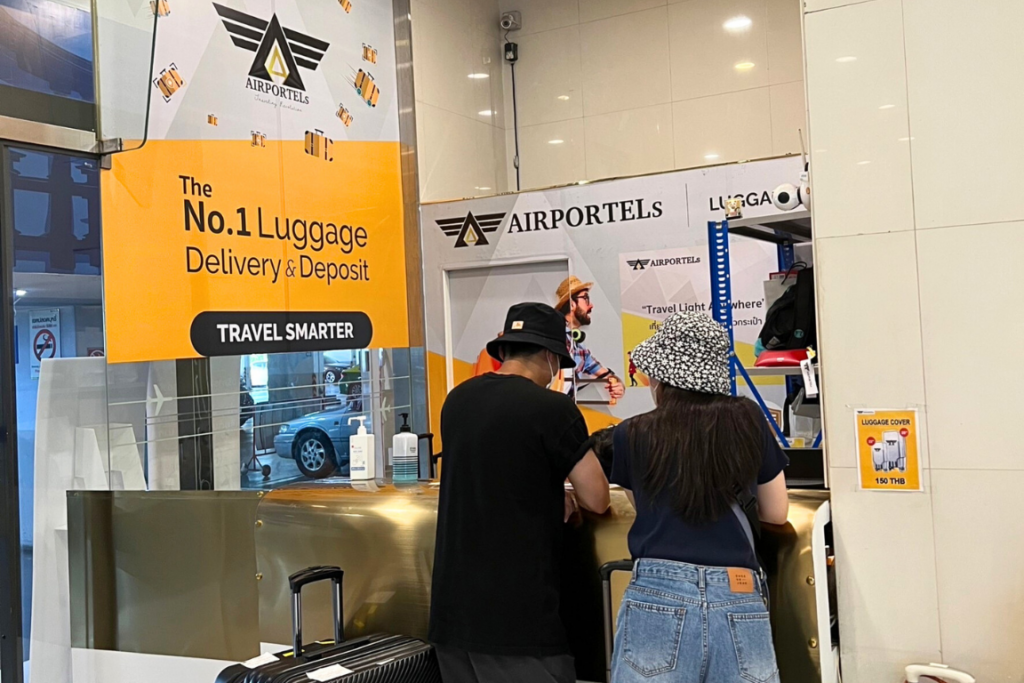 AIRPORTELs Terminal 21 Counter
Terminal 21 is super famous for food court. It's very cheap and delicious. You can visit Terminal 21 via two major mass transits in Thailand,
How to go : BTS and MRT. You can reach Terminal 21 through exit 1 when using BTS. For MRT, you walk out at exit 3 and you'll see Terminal 21.
The shopping center decorates each floor to represent major cities around the world, adopting a gimmick style. They have designed the floor connected to BTS with a Paris theme. Taking an escalator (not the long one) to 1F which is under Tokyo theme, AIRPORTELs Luggage Delivery Terminal 21 counter is on this floor.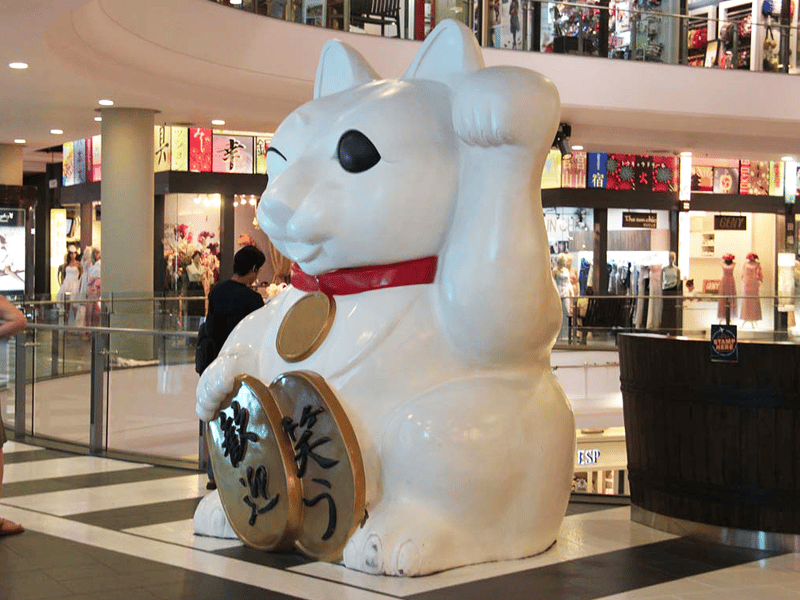 Next to the elevator, AIRPORTELs counter is here. In this counter, we introduce luggage delivery with the exclusive offer. AIRPORTELs is willing to take care of electronic devices as well.
We understand how hard customers need to find a trustable place to leave them and if you can't find a place to deliver, you need to carry them. Luggage Delivery Terminal 21 can take care of sport equipment as well. Golf bags full of golf clubs or any types of bicycle, AIRPORTELs accepts all. Your belongings are covered with insurance up to 100,000 THB.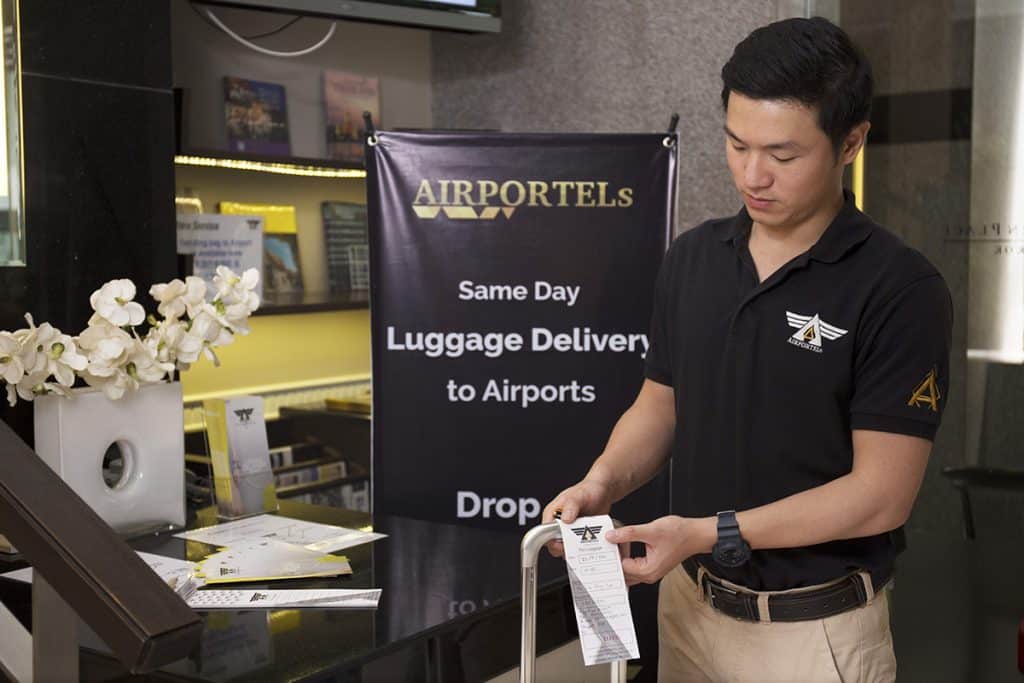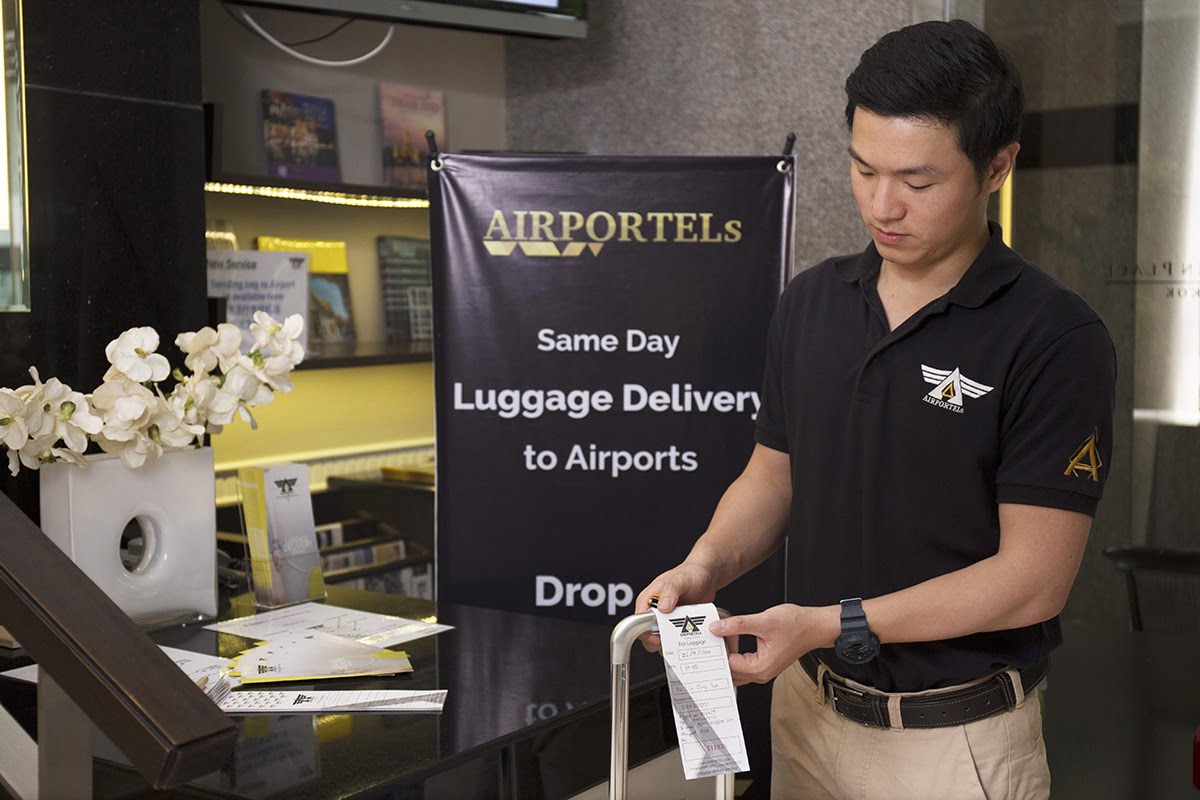 No need for managing your heavy luggage! Just use Luggage delivery Terminal 21 for your own courier assistant from the terminal 21 to the hotel or vice versa. Our service is safe and fast. Your luggage will be well taken care of with a 24-hour security service, giving you the time to tour or conduct businesses in a smooth, worthy of value, and worthy of time aspects.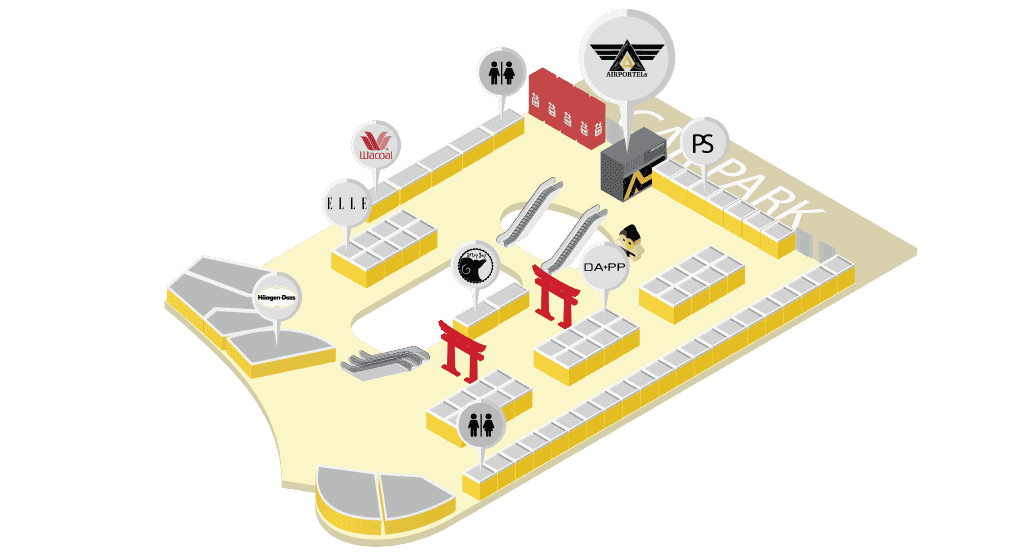 Luggage Service at Terminal 21 counter:
Our counter is located on 1st Floor,  Japan Zone (Right above H&M clothing).
Terms and Conditions
In the case of making changes, please notify AIRPORTELs at least 4 hours prior to the original time.
In the case of delivering the luggage to the airport, please pick up your luggage 2 hours prior to your departure time
We do not welcome any forbidden objects such as fireworks, drugs, weapons, food, animals, or any living organisms
AIRPORTELs will not be responsible in the cause of a third party or an uncontrollable situation such as being informed the wrong information, late customers, unresponsive customers, natural disasters, protests, etc.
In the case that customers cannot pick up their luggage, AIRPORTELs will keep your luggage but will not be responsible for any damage or loss. If customers fail to contact AIRPORTELs within 30 days, AIRPORTELs has the right to destroy the asset
If customers would like to deposit their luggage longer than 3 days, customers can choose the storage service
For customers that would like their luggage to be delivered to the hospital, customers must notify the hotel prior to any delivery
For customers that use our service to deliver their luggage from airbnb or guesthouses, please notify AIRPORTELs prior to the delivery
For customers who stay in hotels, our employees will pick up your luggage after you have deposited it with the hotel

Hi, I'm Nuttasit. I'm webadmin of AIRPORTELs. We will help you get smart traveling. If you need some help please let me know! Nice to meet you.