Trendy tourist attractions are everywhere, but Thailand is one perfect spot for travelers that even under tight budget, you can go in style!
Phu Tubberk is so well known among Thais that many wish to go there once in their life.  Most go for sea of fog, chilly atmosphere, and nice communities. 
This mountain stands the tallest in Phetchabun Province with many rest stops along the trail for friends and family to stay outdoor picnic and camping overnight, and if desired, wait for dawn when the majestic sea of fog reveals for the world to see. [Map]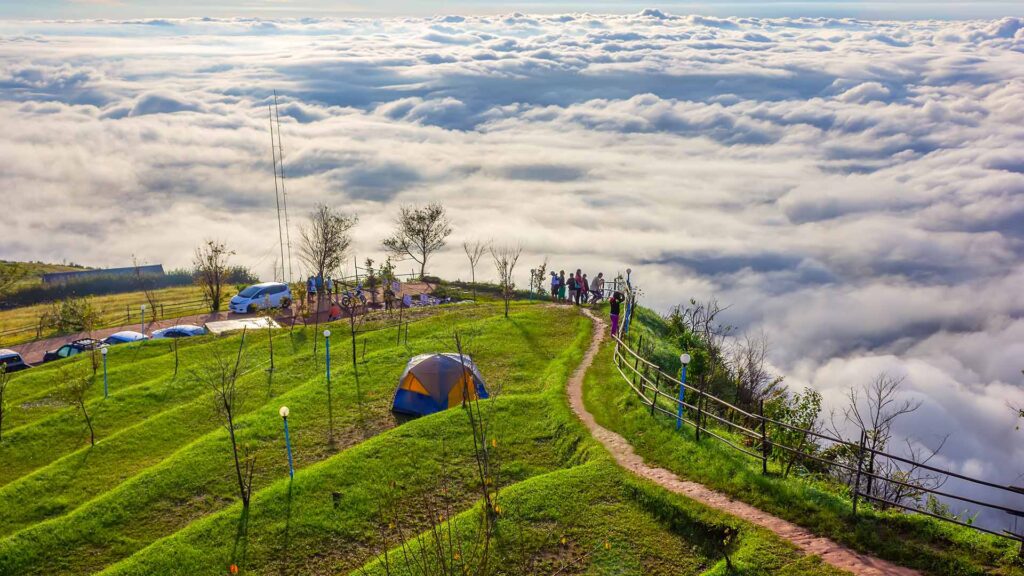 Ease off the busy schedule, and unwind at pine forest in Wat Chan Royal Project.
Whoever come here shall be enticed by the charm of Thailand's largest pine forest, the morning haze over the reservoir, the colorful leave shedding Oak trees, and night time twinkling stars, all of which every city dweller strives for. [Map]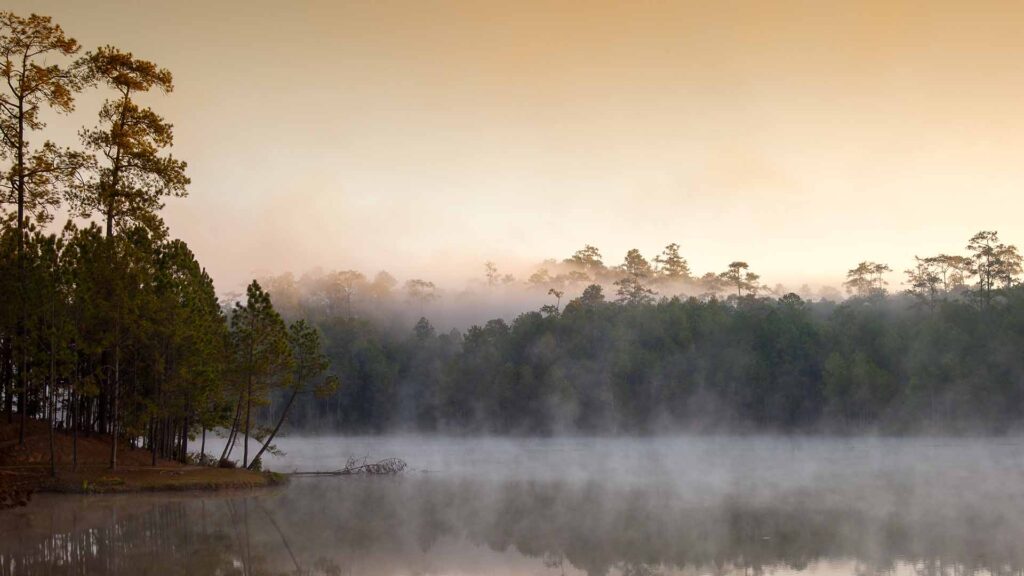 Prasat Phanom Rung receives its magical power from Shiva lingam as the first ray of dawn runs straight through all 15 portals across the sanctuary.
It is an auspicious belief to start everyday with such awesome power from Shiva and the nature.  Be there by 6:30 in the morning or 5:30 in the evening, and wait for the sunlight to pass through all 15 portals, and be blessed by Shiva himself. [Map]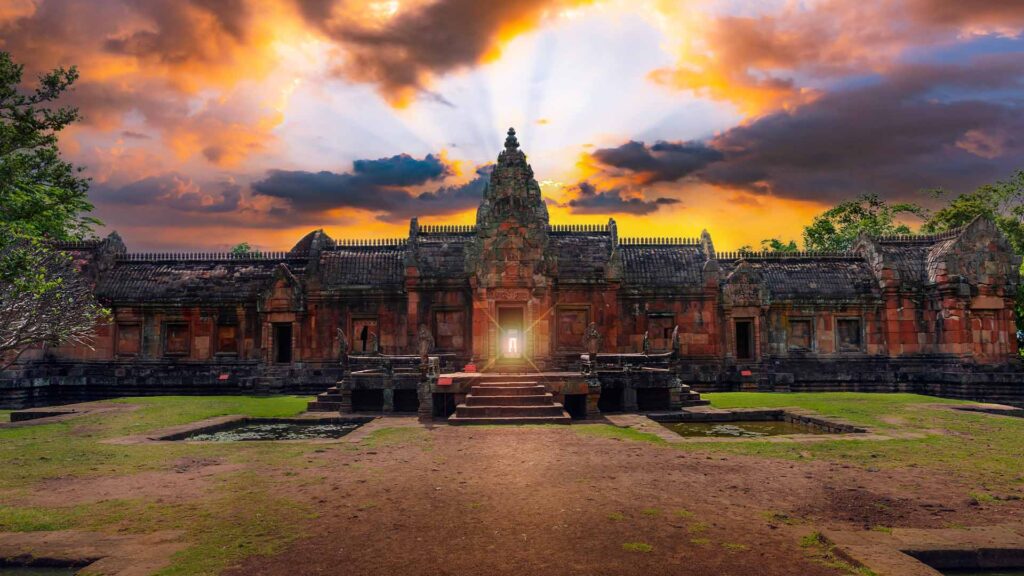 Thai couples hold their hands going up Phu Kradueng not just for kicks but to prove their love to one another for they must endure hardship together along the way. Some past the uphill test, but broke up on the way downhill. Some went up not as a couple, but returned with their romantic tale that withstood the test of time.
But not just for romance that travelers go for at Phu Kradueng, they journey uphill to see for themselves how the air feels like, how the wind sounds like, how the fog looks like, and as the sun shines bright, how the lifelong experience of true nature empowers them to take each step forward. [Map]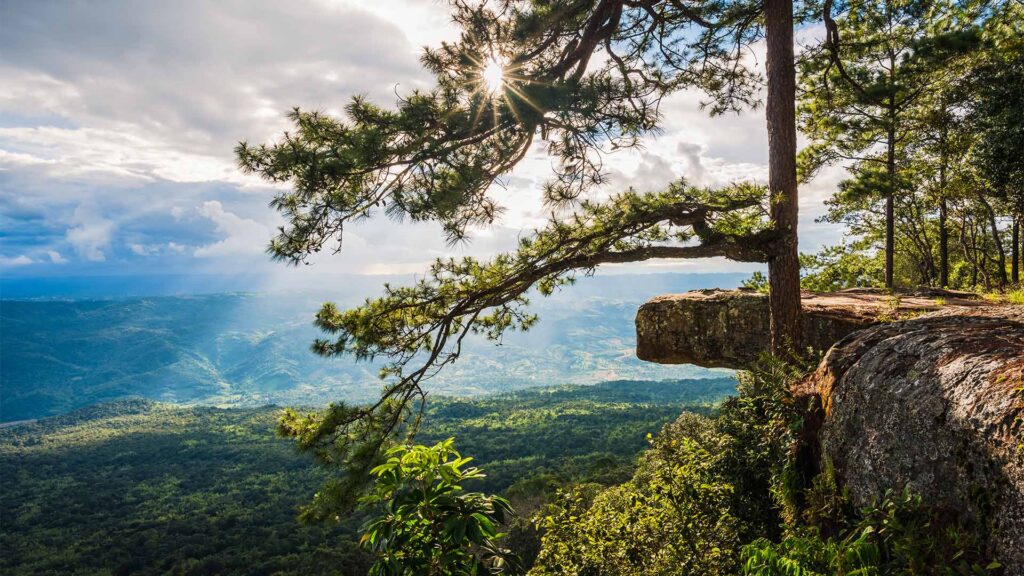 For those adventurous some, seeking life on the edge, Khao Chang Phueak is a great destination. Its summit, some twelve hundred meters above sea level, reveals the elephant-like ridges along the trail.
Going up there requires booking for only 60 thrill seekers can enter in a day.
To make it more mysteriously exciting, the park is open for reservation from October to February of the following year. [Map]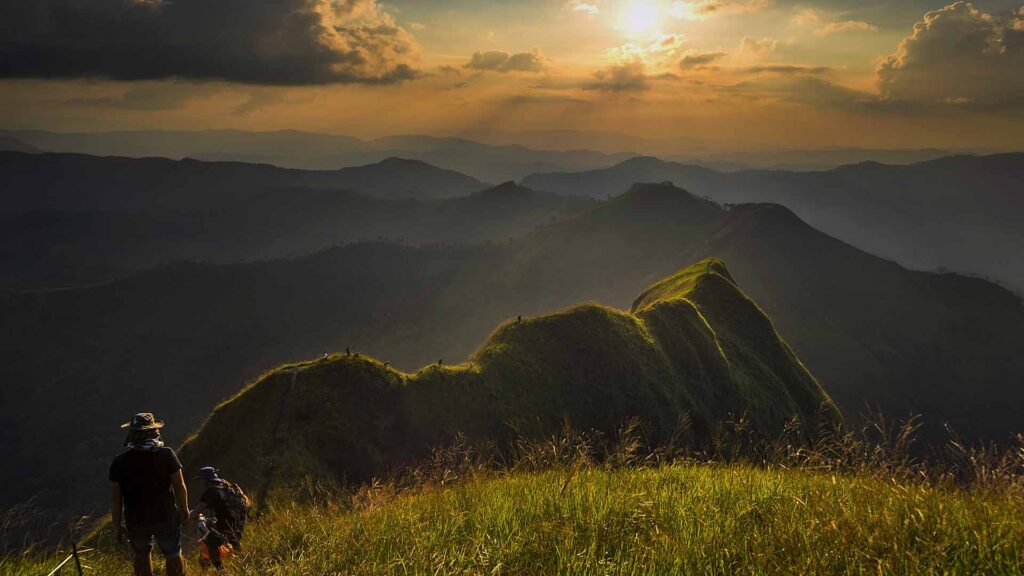 Chalerm Burapa Chollathit Road is a scenic route that extends the distance of the beach in Chantaburi Province.  The road is 80 kilometers long full of exquisite sites and tourist attractions easy to drive or bike from one to the other.
Indulge into the beauty of the shoreline, rippling wave, fresh produce, and local communities that will impress you with their generosity. [Map]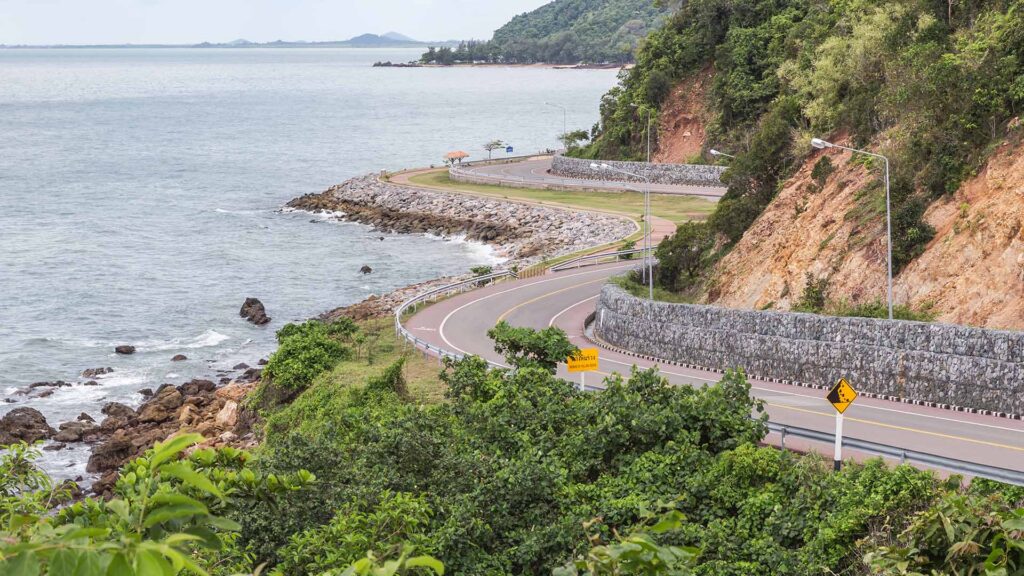 Speaking of islands, Koh Lipe is Thailand's paradise island, hands down.  The clear blue sea meets with the white fine sandy shore rendering a clean perfect image of great nature comparable to Maldives islands.
So, go ahead and dive deep, then wield the wind, strike the shining sun, and finally, call it a day [Map]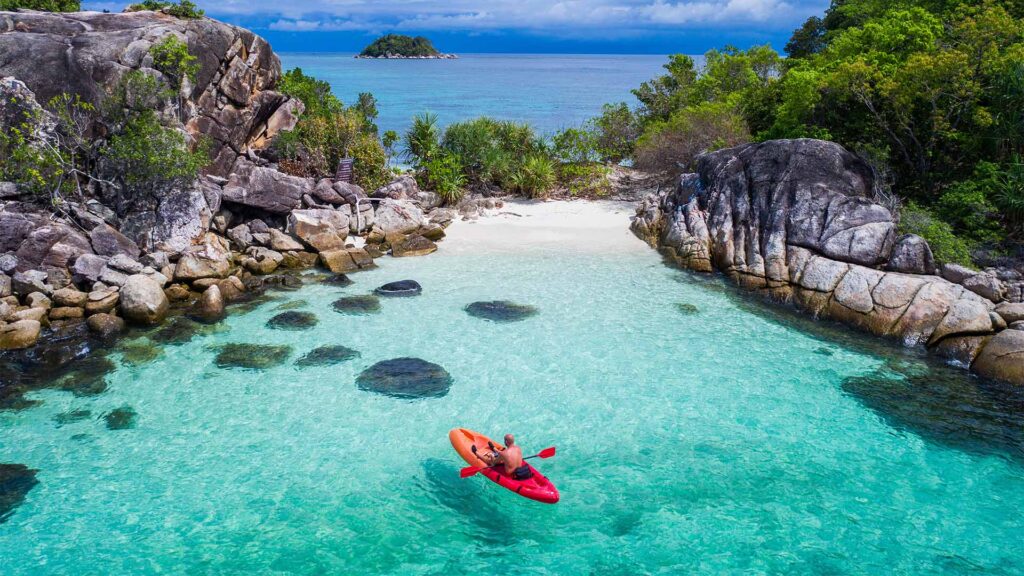 So you have it; 7 tourist attractions in Thailand that if you are not thinking of paying a visit, you're out! Better stay in trend, get up and ask your friends and family to go there with.
Tourist attractions in Thailand more information