Taxis in Bangkok are bright and colorful; blue, green, yellow, orange, pink… the list goes on. The color of a taxi doesn't have any impact on prices. They all offer the same service.
The color is only to indicate which company they are from. Since taxis are one of the most common ways travelers choose to get around when they visit Thailand, AIRPORTELs would like to share with you some tips to avoid taxi scams in Bangkok.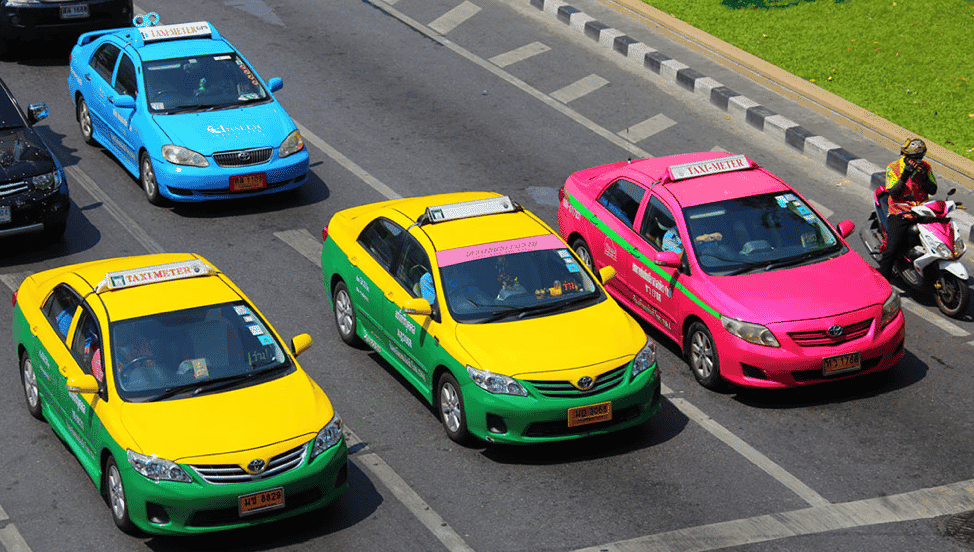 There are plenty of good taxi drivers in Bangkok. However, there is no guarantee that you will find one. Even though it clearly states that they are Taxi Meters, some drivers rarely offer this option, especially when you are a tourist. Here are 5 top tips to help you navigate Bangkok taxis better:

1. Make Sure the Meter Is On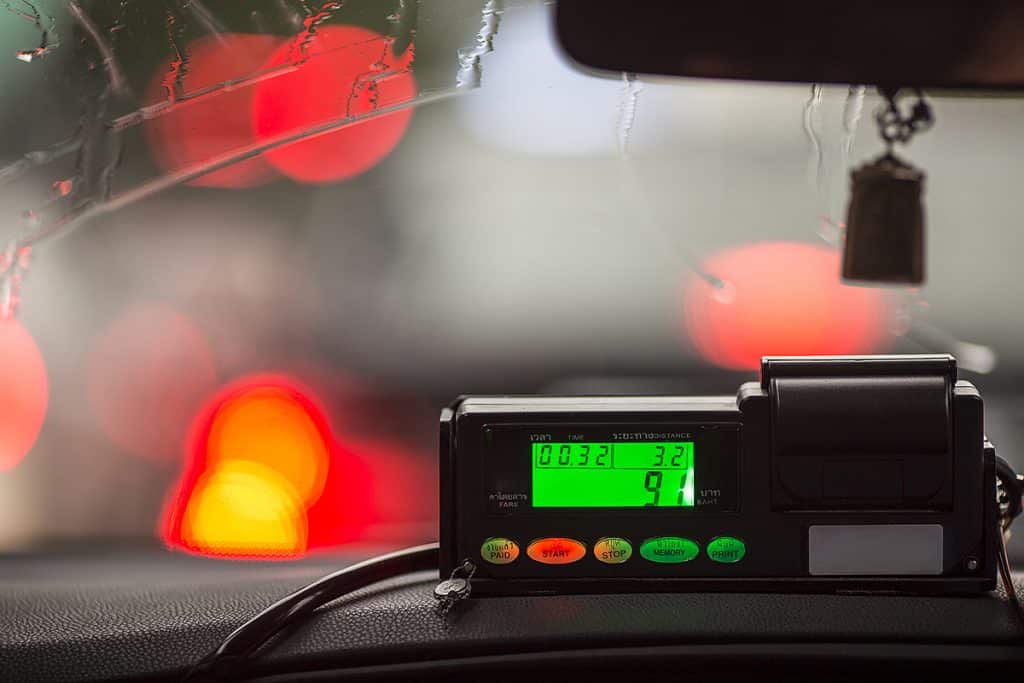 According to Thai laws, the taxi fee is based on the meter counted. It starts at 35 THB and should go up in increments based on distance traveled and time elapsed. However, when it comes to tourists, some drivers offer a fixed price instead.
Sometimes the driver will let you get into the cab first before demanding a fixed price, which can be a real pain especially if your luggage is already in the trunk. Therefore, before getting in a cab, you should ask them to make sure they will provide you with a meter-based ride.
If a particular driver refuses you, don't worry. There are a lot of taxis in Bangkok. Just wait for the next one to come along.
2. Taxi ID Number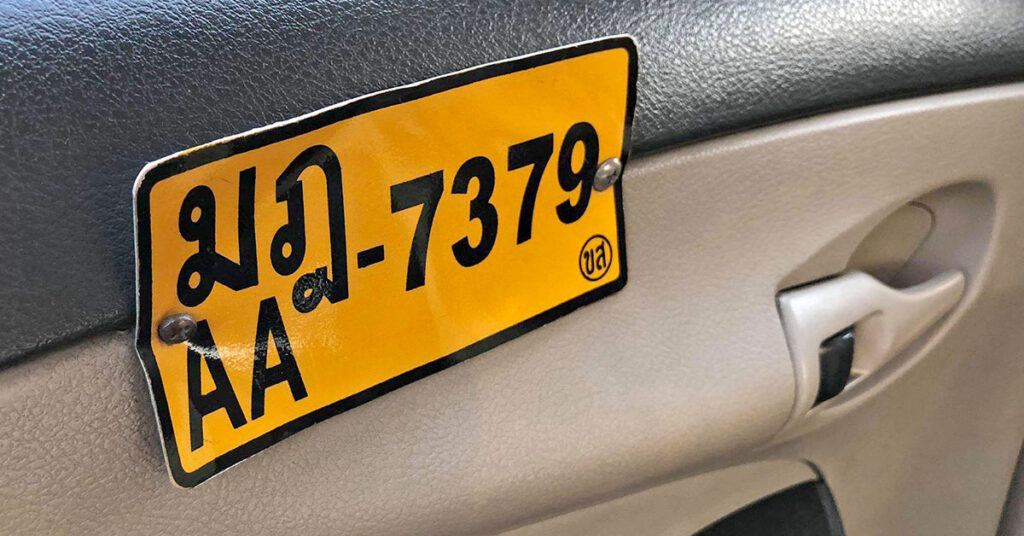 When you use a taxi, inside the cab you will see there are some little stickers on each door. It's good practice to take a photo or make a note of the sticker which indicates the license number.

In case anything happens, you can report it to the Department of Land Transport hotline number 1584.
3. Know the Spot You're Heading To
You need to check on the taxi driver whether they're going to drop you at the right place or not. Opening or checking on Google Maps might help you identify and recognize by looking at different buildings that the taxi is passing. Just in case the taxi driver is trying to use the longer way to arrive at the destination so that you might need to pay extra.
4. Prepare Your Fee
Once you're going to arrive at the destination, you have to check on the meter and prepare the right amount of money to pay for the taxi driver. You can also give them tips too, but make sure that it is because of your satisfaction with their services.
5. Booking through Grab Application

Some drivers are registered with booking applications like Grab. You can download these applications on both IOS and Android systems. There is information about the driver provided. It also provides a range of fees which show you how much it will cost. Plus, there are passenger promotions including a discount for first-time use.

Many travelers like using the taxi as their best way to travel in Bangkok City, but they might not notice that some drivers might charge you an extra fee or try to extend the traffic way so that they can gain more money. Be careful and have a good trip visiting Bangkok City!
Read more
Experience "Broadway" with the Bangkok Cabaret Show
Bangkok Luggage Delivery Solution! 3 Reasons Why You Need AIRPORTELs