People come to the city for different reasons, some people come to Bangkok just for food, some people come for its variety of cultures and of course, some people come for shopping.
Let's explore some famous riverside shopping places in Bangkok where you will never get bored.

Bangkok City, Thailand, is one of the most famous shopping destinations for tourists from all around the globe. They can get almost everything they need in this city. Bangkok riverside shops and local markets for wholesale and retail items offer reasonable prices you can buy for yourself or pick something up for friends and family members.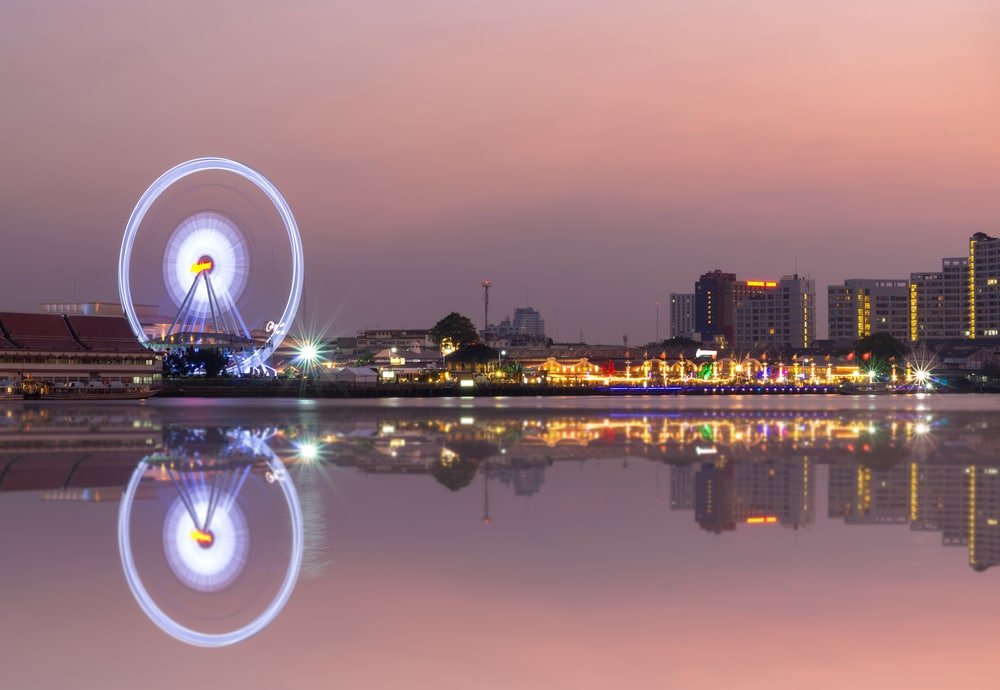 As you may know, there are a lot of shopping malls in Bangkok, but getting to know local Bangkok riverside shopping places may give you a new shopping experience you've never had before.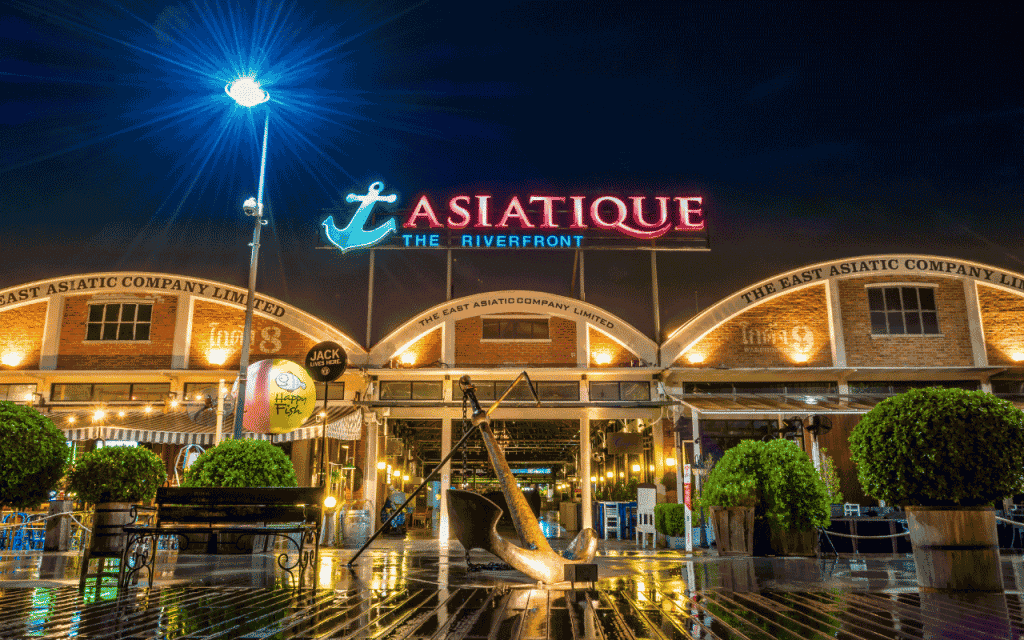 Asiatique proudly presents the Thai living style along the Chao Phraya Bangkok riverside.
Asiatique is the first great riverside shopping mall in Bangkok that includes shopping places, food, and other activities all in one place. That makes this location more unique and interesting than the others. You can also touch the scent of Thai culture and modernity at the same time while enjoying your time here. Asiatique is divided into three main shopping districts.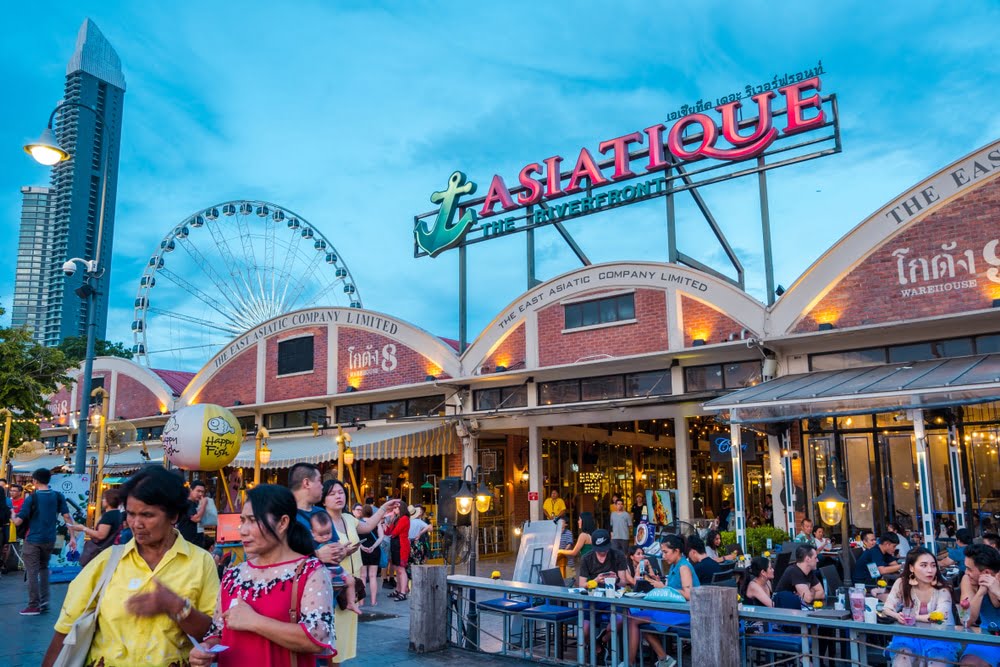 Charoen Krung District: the new highway to the modernity of the country. Here, you will find old-fashioned and new cultures clashing together. More than 1,000 retailers are waiting for you to shop here.
Town Square District: a mix of Thai and Western cultures presented through international food. You can also find sports and activity courts here.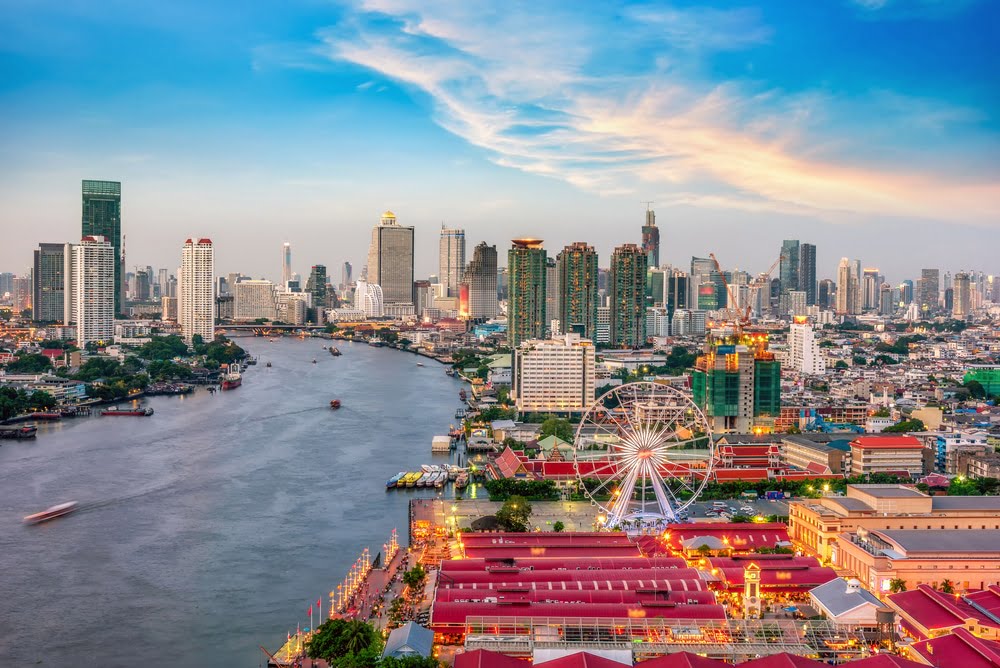 Factory District: the area to present fashion works, cool restaurants, and other product retailers.
More Information: http://www.asiatiquethailand.com/
2. Tha Phra Chan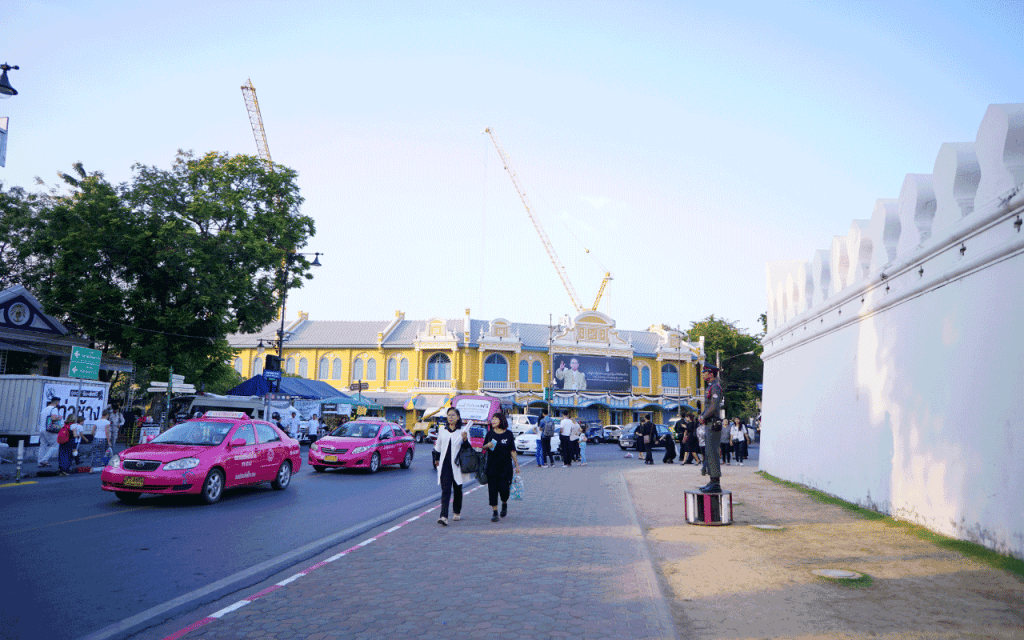 This place welcomes you to come from seven o'clock in the morning until five in the evening. Tha Phra Chan market is not far from the Emerald Buddha Temple or Wat Phra Kaew. You will find a bunch of amulets which attract people to come here.
3. Klong San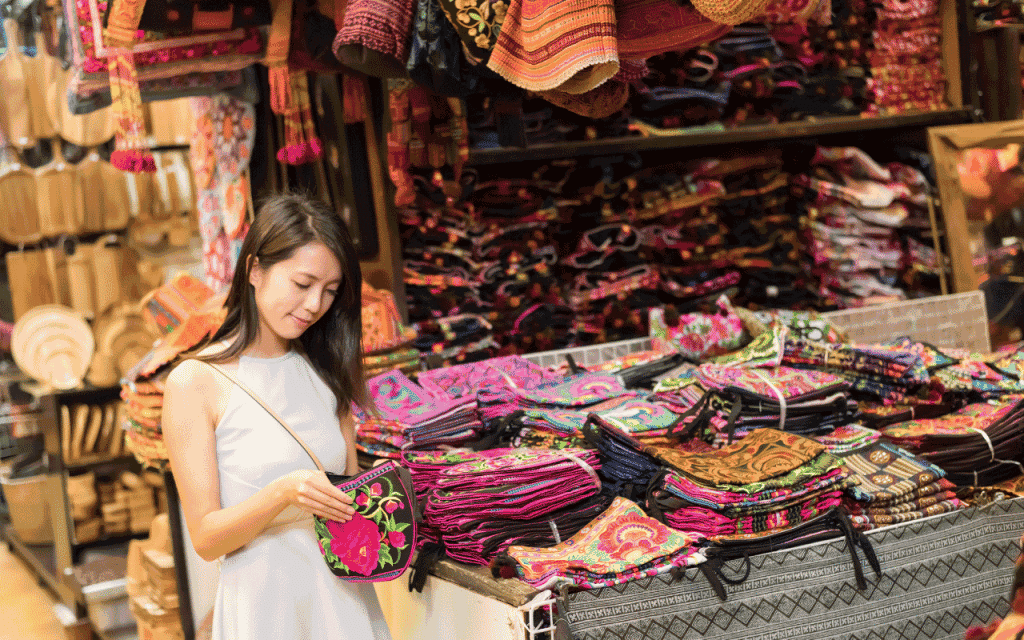 If you are looking for low-cost outfits, you are right to be here. No matter what kind of clothes you want, you can get them here. Klong San market is a very energetic market. Thai people always come here to get their clothes for themselves, their kids, and their parents.

There are different sizes of shops located near the river until the main road. Not only clothes, but you can also get some fresh food and local desserts for yourself.
4. River City Bangkok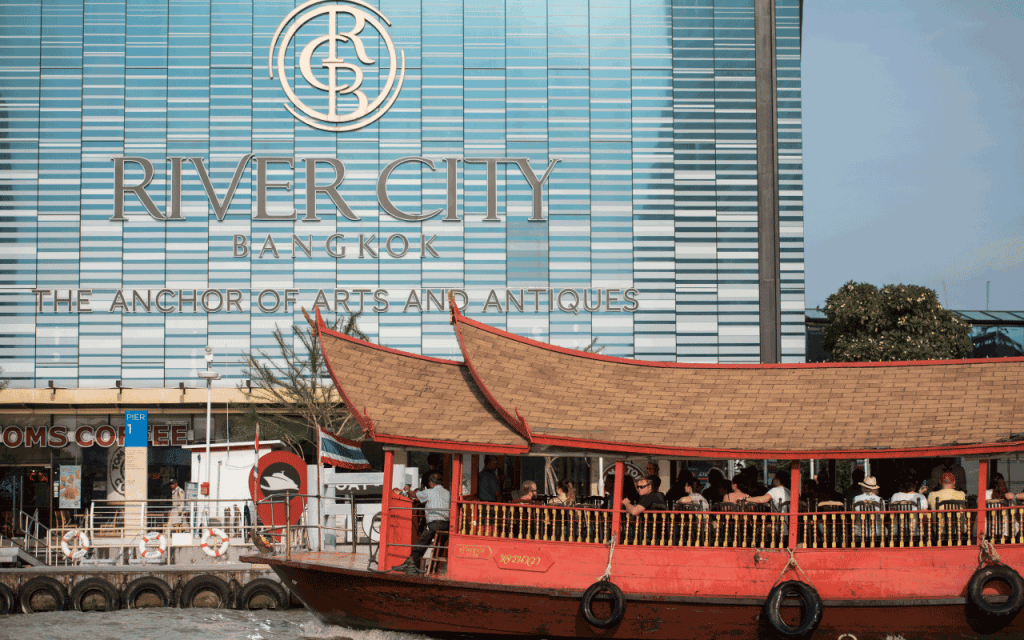 If you are interested in antique objects, this place is right for you. Not only Thai people love to come here, but also foreigners who come for its well-known objects. You can also find an art gallery where the bidding for its contemporary arts takes place. Around River City, you can also find plenty of restaurants that offer Thai and international foods. You can enjoy the view of the river while enjoying the food.
More Information: http://www.rivercitybangkok.com/en
Sampeng is considered to be the original market of China Town. Chinese people migrated to this area and built their permanent homes here. After that, they started commerce. While you enjoy shopping, you can also see old buildings along the street.
There are different types of delicious foods to eat, clothes, and Chinese medications sold here. You wily enjoy walking around, tasting some food, and buying whatever you want or what you don't even want because of the attraction itself.
6. Tha Wang Lang
This area is a place that is packed with working people, students, and many Thai locals. You can find various foods, drinks, and desserts to eat. Thai people would not be worried if you are eating and walking at the same time. You can also find a bunch of clothing stores in this spot.
7. ICONSIAM
Have you ever heard about the reputation of the Thai department store? Many tourists want to visit Thailand to see the massive size of each famous department store in Bangkok. And, the ICONSIAM is one of the most luxurious and popular among foreign tourists, especially Chines tourists.
This place has a total of 7 floors, you can have fun and spend time at this place the whole day starts from 10:00 AM to 10:00 PM.
8. Tha Maharaj
This place is not so different from other night markets, but this place can give you a relaxed and chill vibe while walking in the market.
They have an outdoor dining place where you can listen to Jazz and Classical music while embracing the river breeze in the evening and meet many faces of people who also come to enjoy the beautiful night.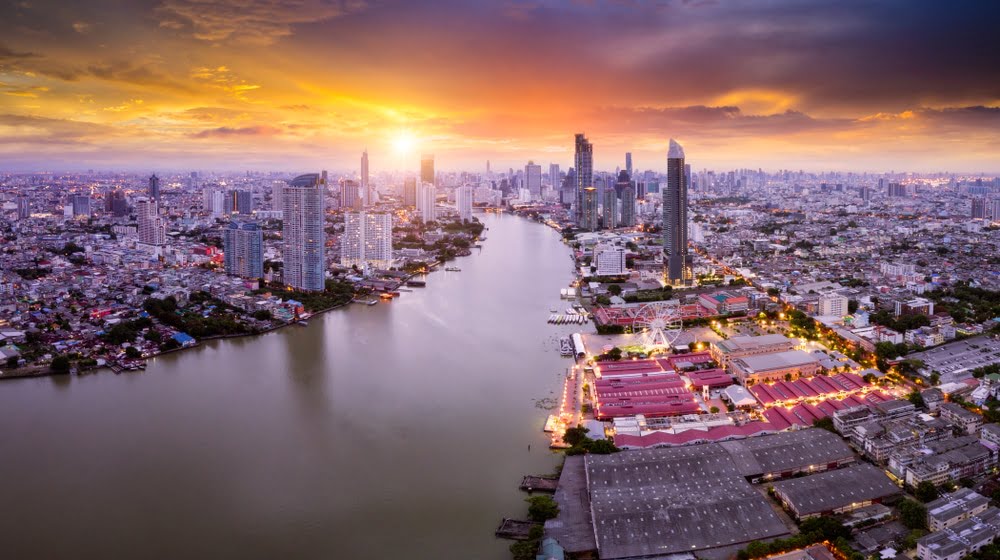 Now, you have known some best places to go shopping. As you can see that most of these places are local markets where people try to maintain Thai culture and lifestyle while the others are mixtures of southern Asia and Western which are good combinations of globalization.
Hopefully, you will have some ideas to explore some of these places on your weekends and get yourself, your friends, and your couples a bunch of ultimate stuff you want and don't forget to share these places with whomever you love to come and see the place themselves.

These are only some great destinations we shared with you, yet there are a lot more places waiting for you to visit. We hope to share new shopping places opening in Bangkok City very soon.
Enjoy your shopping!