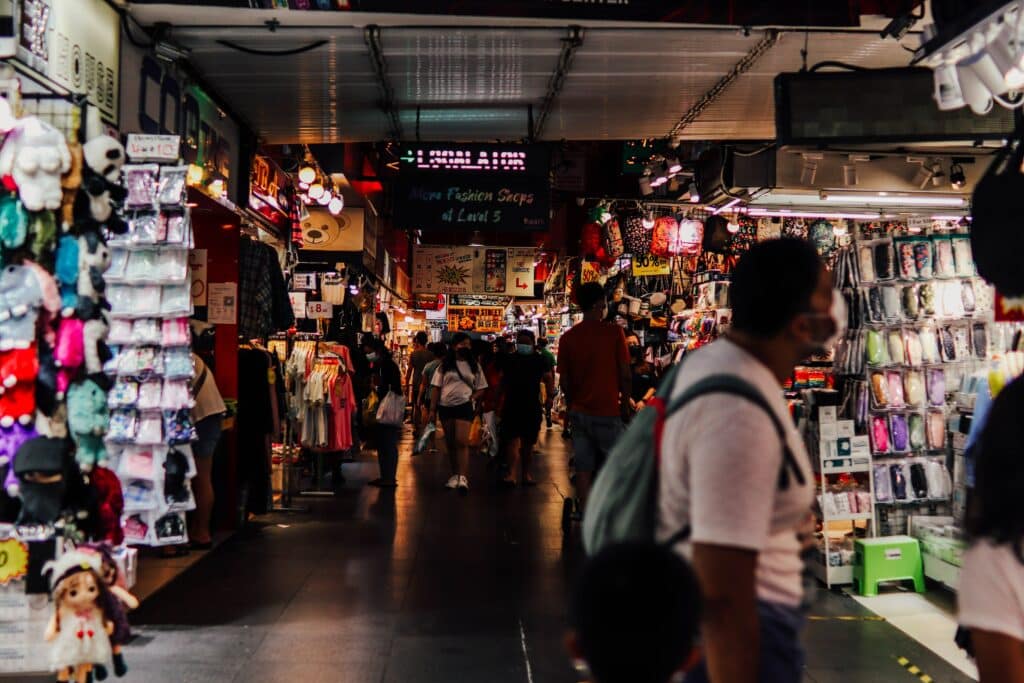 Either you will visit Thailand soon or you are looking for a good place to buy souvenirs or gifts back home for yourself and who you love. We have a really good place to recommend and you will love it! It is called "Chatuchak Market", a big outdoor market in Chatuchak district in Bangkok, Thailand. There are more than 9,000 shops in this market.
It is a popular destination for foreigners who want to buy good souvenirs at reasonable prices which come with many choices. Apart from that, there are also many street food and drink stalls and restaurants where you can get some tasty Thai food and drinks while shopping. A must to try is for example fresh coconut juice, Pad Thai and mango sticky rice, etc. You will never be hungry or thirsty while you will enjoy shopping as there are almost everythings you can imagine here.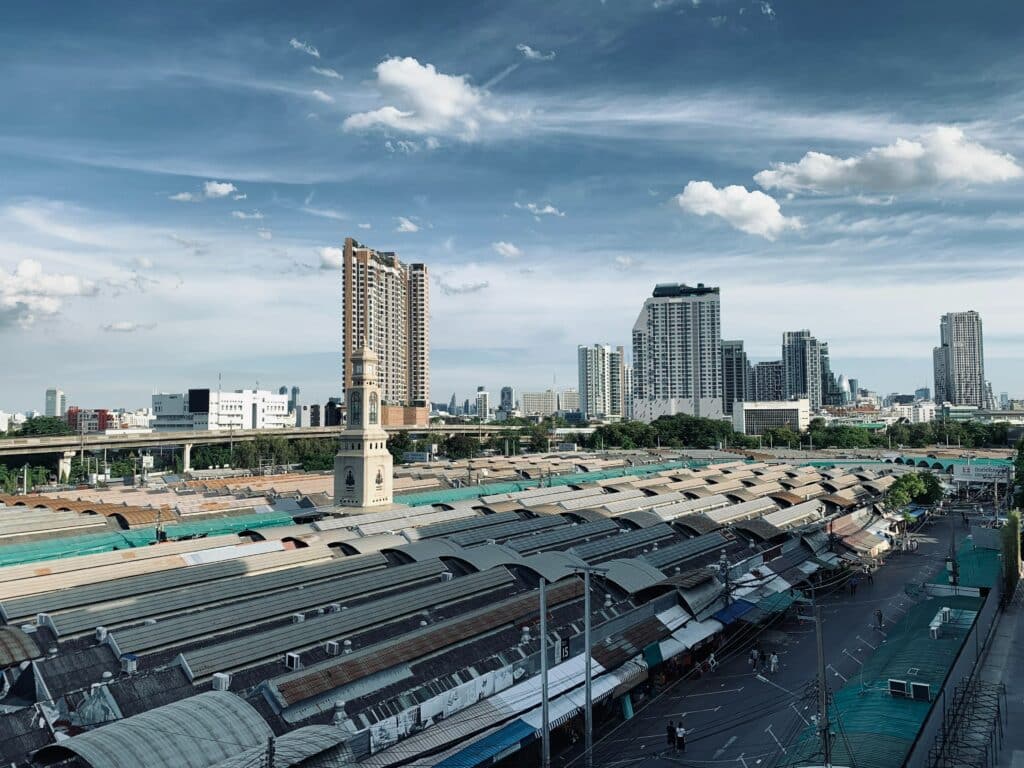 This local love to go to Chatuchak market to buy fashionable and vintage clothes and accessories. People can get trendy clothes at reasonable prices. The interesting part is that there are many shops owned by Thai designers and there are many cool handmade things as well. So if you want to check out on handmade things, you will find plenty of them here. There is also a big area for selling second hand stuff for those who want to check it out.
Interesting shop list and what you can buy as souvenirs in Chatuchak market
There are many cloth shops in Chatuchak market where they sell t-shirts, shirts, dresses, skirts and other fashionable clothes including accessories such as necklaces and earrings made from rocks, glasses and slivers. Example of interesting shops are A*M*P, ALIENS, ANIMAL TREE CONCRETE, BERRY BEAR, cimilg, HAMLET and ICKY BABY, etc.
If you are interested in trendy Thai traditional clothes, you can check out HMONG FASHION, lady from mars, love, mitra, PAIR SHOP, STERED MAMA, THE BACHDAIC, Praemai where they sell northern style clothes, clothes made from silk, local Thai fabric or colour dye fabric. These clothes are traditional and most of the time suit to wear in hot weather in Thailand and feel comfy. Coming here to find nice clothes for your trip to Thailand is also a good idea.
If you think of something you can get to your friends and families as a gift. There are plenty of cool scarfs that you can get at a cheap price as well. For accessories, there are many cool shops such as MARIUM, SUGAR HEAD where they sell handmade accessories and TAO=KAN SHOP that sell accessories from wood for example.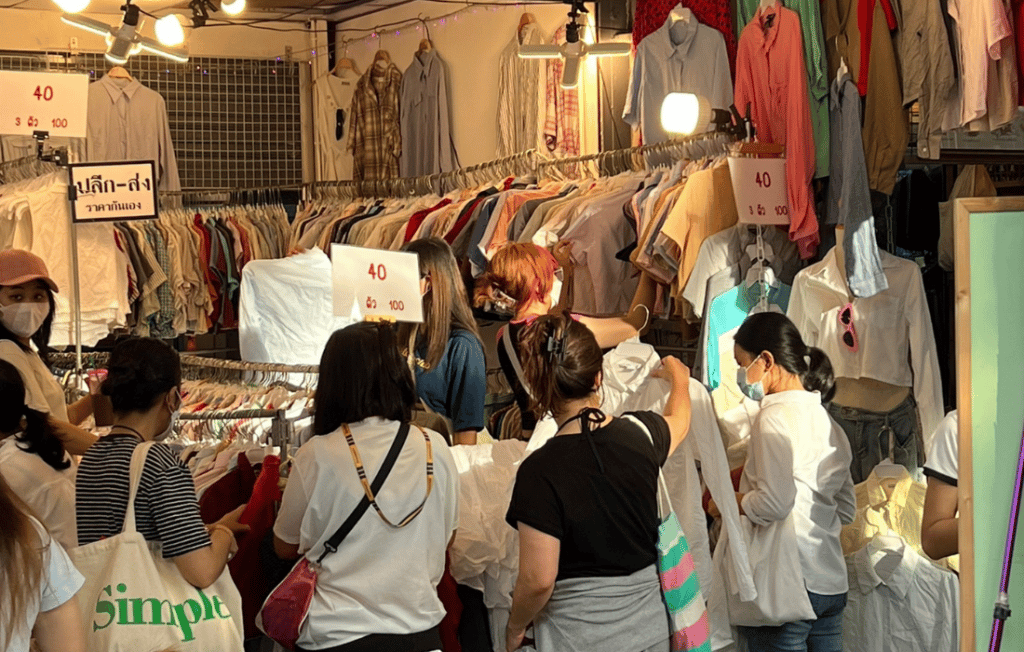 Household goods, decorators, handicraft products and arts
There are also plenty of beautiful household goods and decorators such as Thai Crafts House, lamps from Ann's living and SB Flower, photos from ARTON FIRM. Thailand has many interesting and various handicraft products and you can find many types of them in Chatuchak market such as leather goods from DER KORAT and Horseshoe Leathers Shop. If you want to grab some pieces of art back home. You can check out the FREE FROME shop where they make art from acrylic colours.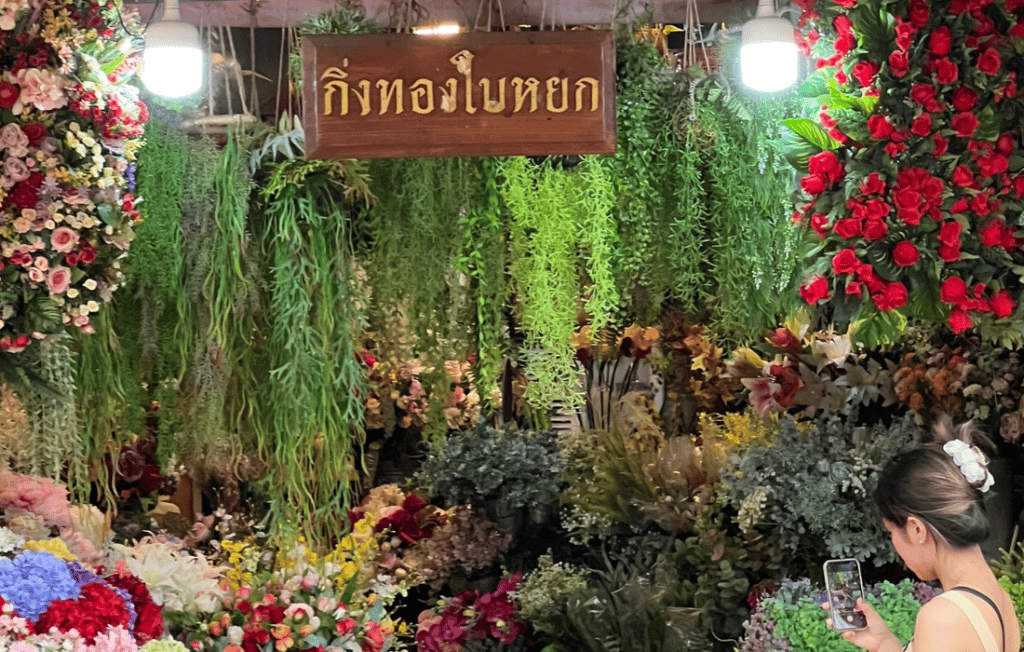 Beauty and healthy products
Another thing that is famous to bring back home as a souvenir from Thailand is scented candles, sachets and soap at KARMAKAMET.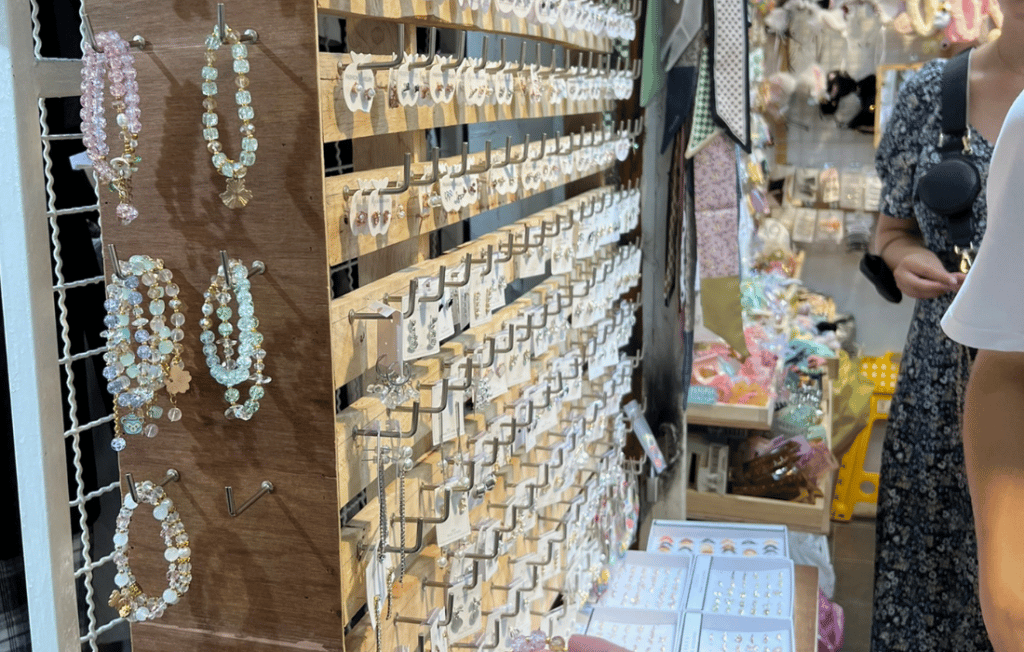 General market
Saturday – Sunday: 8 AM – 9 PM
Plants market
Tuesday: 11 AM – 8 PM
Wednesday – Thursday: 5 AM – 6 PM
Ceramic market
Pet market
Monday – Sunday: 10 AM – 5 PM
The most visited days are on Saturday and Sunday for general markets, which is the most lively time of the market and that you can walk around each area to look for what you are interested in all day long without being bored. If you are interested in ceramic products from Thailand especially, you can also visit the market on Friday one more time but the most recommended time is on saturday or sunday.
Apart from such products we have mentioned, there are also second hand books for sales and many areas that sell food and drinks. There are plenty of street food and local desserts and drinks. Just try things out and see which ones you like as it is super cheap and maybe even tastier than what you can get in expensive restaurants.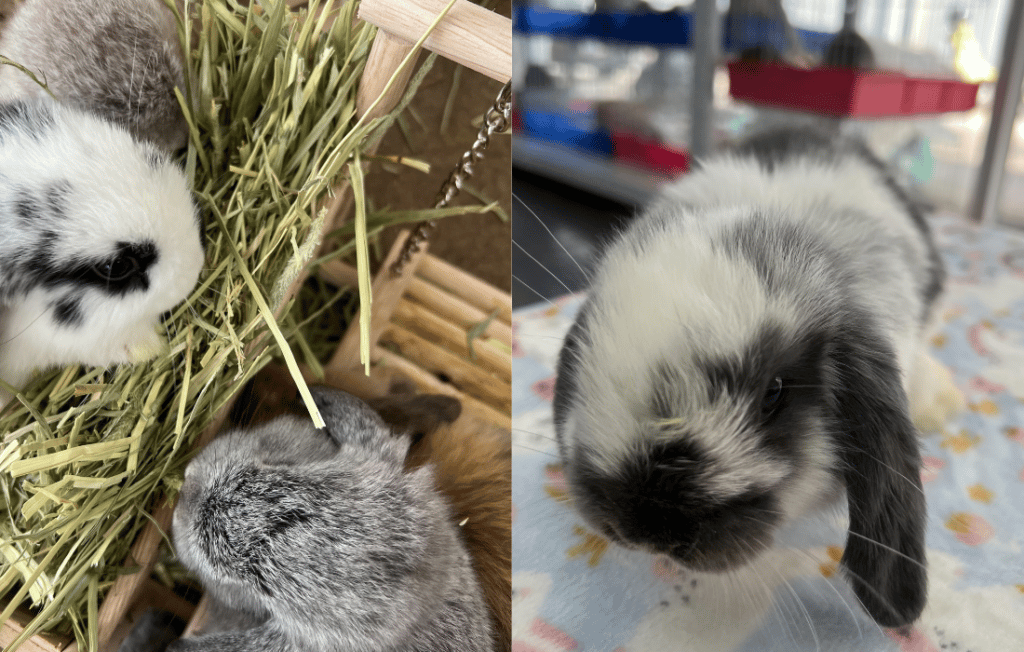 How to travel to Chatuchak Market
The best way to travel to Chatuchak Market is by BTS sky train or MRT subway. If you use BTS, you can stop at Mochit station and go out from exit no. 1. If you use the MRT, you can go out exit no. 2 which is near to place project no. 1, 2 and the book zone. Another exit for MRT is Chatuchak station exit no. 1 which is near to place project no. 5,6 and 7.
Apart from the train, you can also travel by bus no. 3, 8, 26, 27, 28, 29, 34, 38, 39, 44, 52, 59, 63, 77, 90, 96, 104, 108, 122, 126, 134, 136, 138, 145, 182, 188 for normal buses and ปอ.3, ปอ.28, ปอ.29, ปอ.34, ปอ.39, ปอ.44, ปอ.59, ปอ.63, ปอ.77, ปอ.104, ปอ.126, ปอ.134, ปอ.138, ปอ.145, ปอ.157, ปอ.177, ปอ.502, ปอ.503, ปอ.509, ปอ.510, ปอ.512, ปอ.517, ปอ.524, ปอ.529 for buses with air condition.
And that is a wrap for Chatuchak Weekend Market guide. If you love shopping and want to buy quite something as souvenirs, it would be best to prepare the whole Saturday and Sunday for it. Recommended things you can get as gifts for your friends and family members are local scraft, soap, scented candles, clothes and accessories in traditional style, household decorators from wood, etc.
If you want a helper where you can search the locations of shops especially, you can download Chatuchak Guide APP mobile application. With this, you can search by product and see highlighted items and insights about the store's type and follow the map easier and not get lost easily in this big outdoor market. You can use the application in English.
One more tip is that you may also want to go pretty early if you want to avoid too much sunshine in the afternoon, especially in the hottest months in Thailand such as April and May. You may want to prepare cash as many shops do not accept cards and take an extra bag with you to avoid collecting too many plastic bags.
Try bargaining if you think the price could be a bit cheaper. Or visiting a few of the same shops to compare prices before deciding to pay as they potentially have another shop selling the same thing at a cheaper price. And the rest is just enjoying shopping, Thai food and drinks and also the atmosphere as such a lively place and you can see how life is going for a Bangkokian here too. So, enjoy your time at Chatuchak market and get many nice things as gifts from Thailand for those you love while still not breaking your wallet. Have a fun shopping time in Chatuchak market!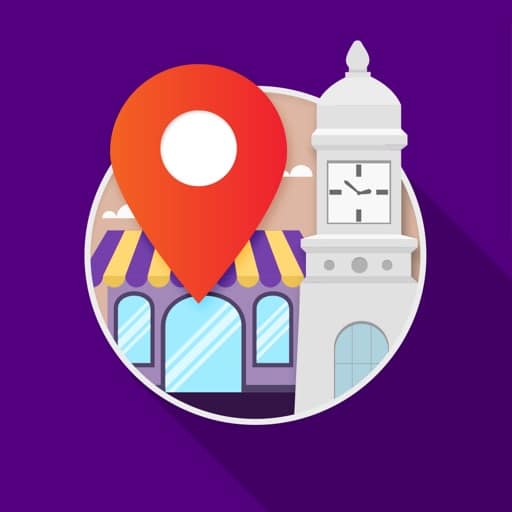 Reference: