To help you find the perfect souvenirs to take home, here are some very well-known Thai products that you will find in Thailand only.
1. Curry and spice
Thai cuisine is very well known for its use of spice that brings sweat and tears from just a few sips of hot curry. We know foreigners love Thai spicy foods, and while some are still too shy to admit it, they can't help but try some local foods while in town. Back home, if Thai curry is a bit too expensive, you can save serious money by getting it here and taking it back home with you. Use it to learn how to cook Thai dishes, or add a new spicy flavour to your menu.
2. Ointment and smelling salt
Everyone loves to relax, and there's nothing more relaxing than the scents and aromas infused into Thai Ointments and Smelling Salts that have a soothingly fresh smell. They can offer medicinal qualities and are often used for muscle and joint pains, while others can be used as massage oils.
3. Thai hand woven bags
Women adore handicrafts. Thai woven handbags are among the most amazing gifts that are perfect for women. Woven by hand, with unique elaborate materials, be it cotton or hemp, and added with decorative items or patterns, these make a great gift to remember your holiday.
4. Dusit milk powder pellet
Dusit milk tablets, with their delicious milky flavour, have been popular among Thai kids and adults for decades. They are highly rich in milk content, mild to the taste, and come in sweetened and non-sweetened tablets. Dusit milk tablets are sometimes are hard to find, and may even get pricey. That goes for all things in that are in high demand.
5. Cha Tra Mue
This Thai tea, in particular, has been trending across social media over the last few years, bringing back the hype for original, fragrant tea formulas that can only be bought here in Thailand only to ensure its authenticity.
Not only does it help your digestive system, but this tea also tastes so smooth, you'll wish you bought more.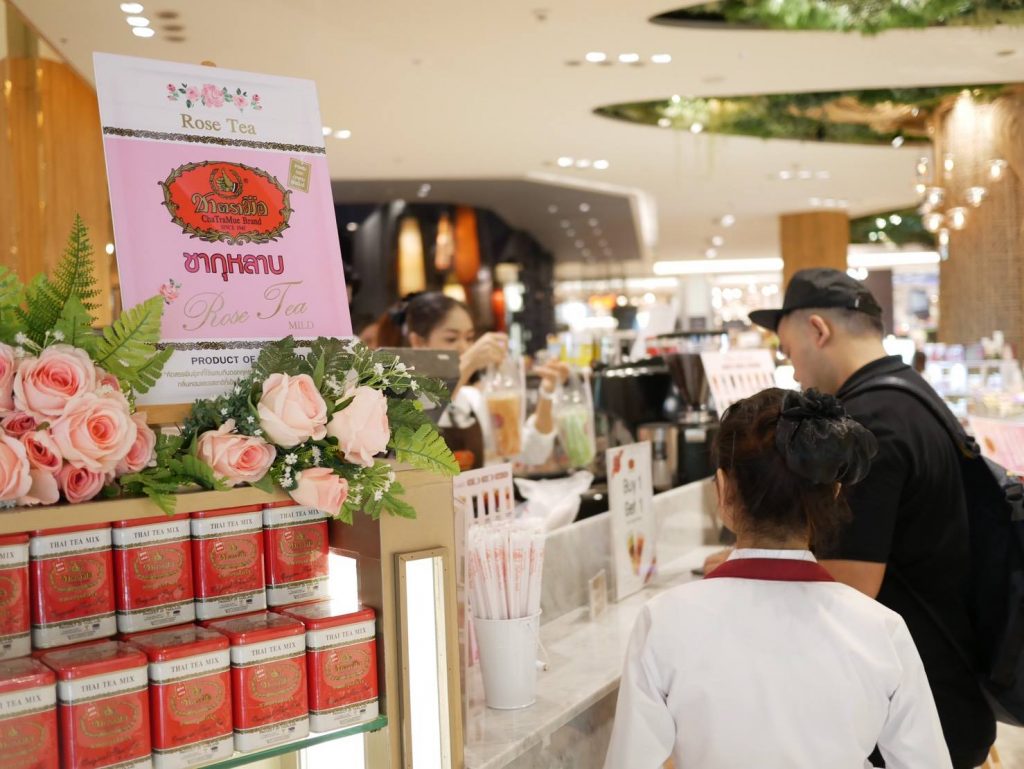 6. Nanyang thong sandals
Better known amongst Thai hipsters as Chang-Dao (Elephant Under the Stars). Nanyang sandals were designed and are made in Thailand, and have been in business for many generations. Find a pair, try them on and you will feel so comfortable with their authentic rubbery material, made to be durable and suitable to walk on in any weather. With this in mind, wear them on comfy days, and kick back. Plus, they are about 100 THB in Thailand, but go for as high as 700 THB abroad.
7. Traditional Thai clothing
Traditional Thai clothing is one of the proudest customs that Thais have been preserving so well. The neat pattern and weaving style is a true work of art that has been handed down from one generation to the next. Most tourists are impressed by its charm and learn how. Thais call their traditional Thai outfit "Pha-lai-Thai" or "Chut-Thai". So, don't forget to carry some back as the perfect gift for someone you love.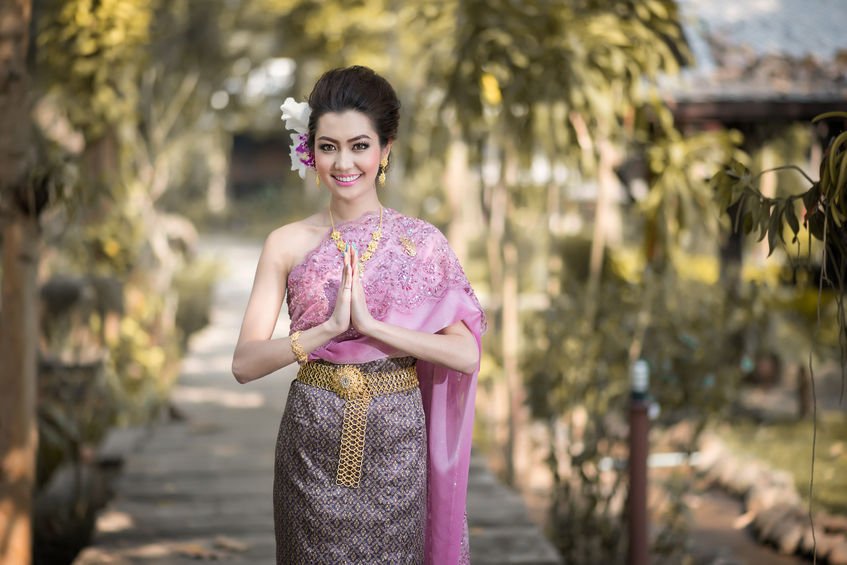 8. Thai silk
Thai silk production began way back about 3,000 years ago. It comes in many patterns, and once tailored into outfits or clothing accessories, it is so uniquely recognizable that it has been praised by both Thais and foreigners alike. It is no doubt that Thai silk will make the perfect souvenir.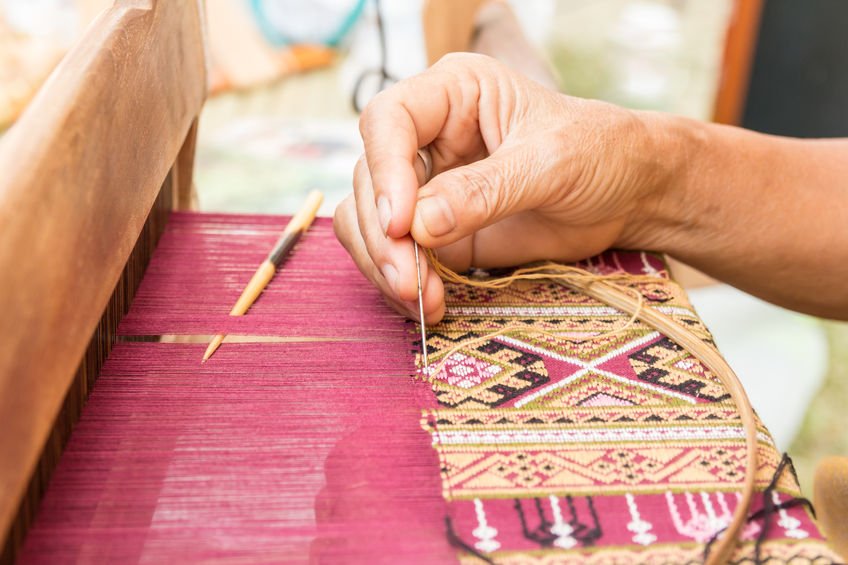 9. Carved wooden furniture
Thai wood carving is a beautiful art form that can be found in things as large as houses to as tiny as key-chains. It's one of Thailand's real charms that never goes out of style. Wooden furniture with carved features strongly appeals not just Thais, but also foreigners. Not only that, but they also display an identity of the Thai arts that blends into each design.
10. Ceramic
One of the most common tableware items that symbolically represents the heart and soul of Thai culture is ceramic, be it ornate dishes, bowls, or cups, decorated with hand-painted Thai patterns. Additionally, they come in a variety of sets and styles, and they are collectibles that tourists crave for.
Thai souvenirs, elaborate or hip, are just as unique as other countries'. Why not pick some of them up before your departure?
How to deliver luggage and suitcase from hotel to airport in Bangkok?
Thai souvenirs most tourists crave more information:
Best Places to Buy a Souvenir in Bangkok
Best Souvenirs to Get in Thailand
I'm Den, CMO of travel tech start-up company, help you get smart traveling in Thailand, please follow me!! Nice to meet you