BTS is a kind of transport system that has recently been used in Bangkok. With it, the lives of many people in Bangkok have become much easier.
Obviously, you don't have to get yourself stuck in a traffic jam on a street. Why? Because the BTS railways are elevated above the street level.
It's convenient and can take you to your workplace within an hour or two. For a traveler like you, BTS is one of the best ways to travel within and around the central part of Bangkok.
So, having some knowledge of BTS will definitely be very useful to you. This article presents all necessary information you need to know about BTS in the form of FAQs.

What does BTS stand for?
BTS stands for Bangkok Mass Transit System which is the title of the company that operates it.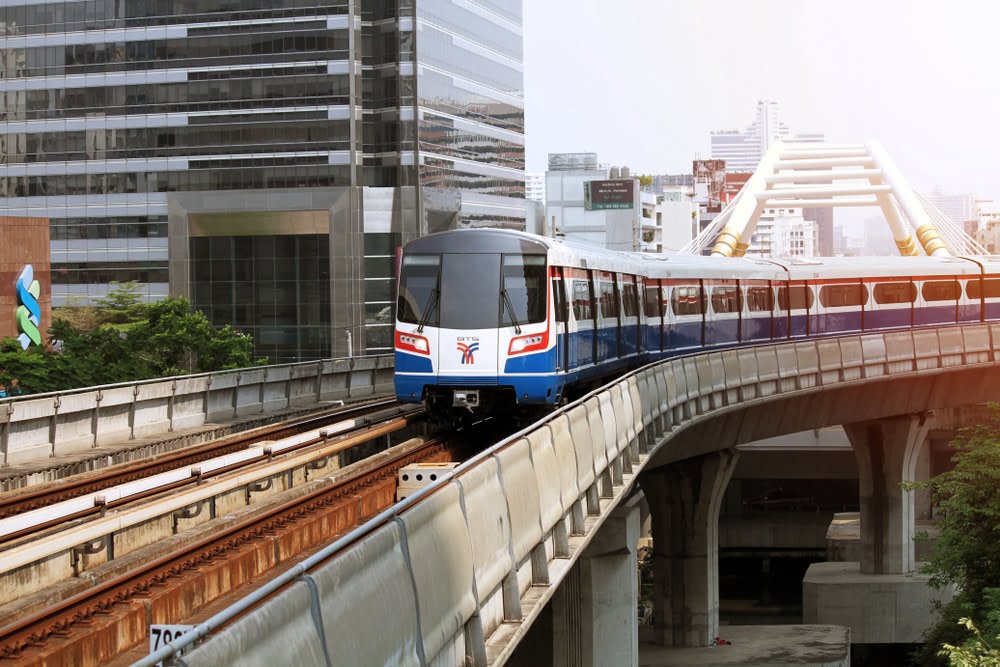 How many lines are there?
There are currently 2 lines in total
Sukhumvit Line
Silom Line.
The former runs from Ha Yaek Lad Prao to Kheha. The latter runs from the National Stadium and to Bang Wa. Where do both lines connect? They connect at Siam.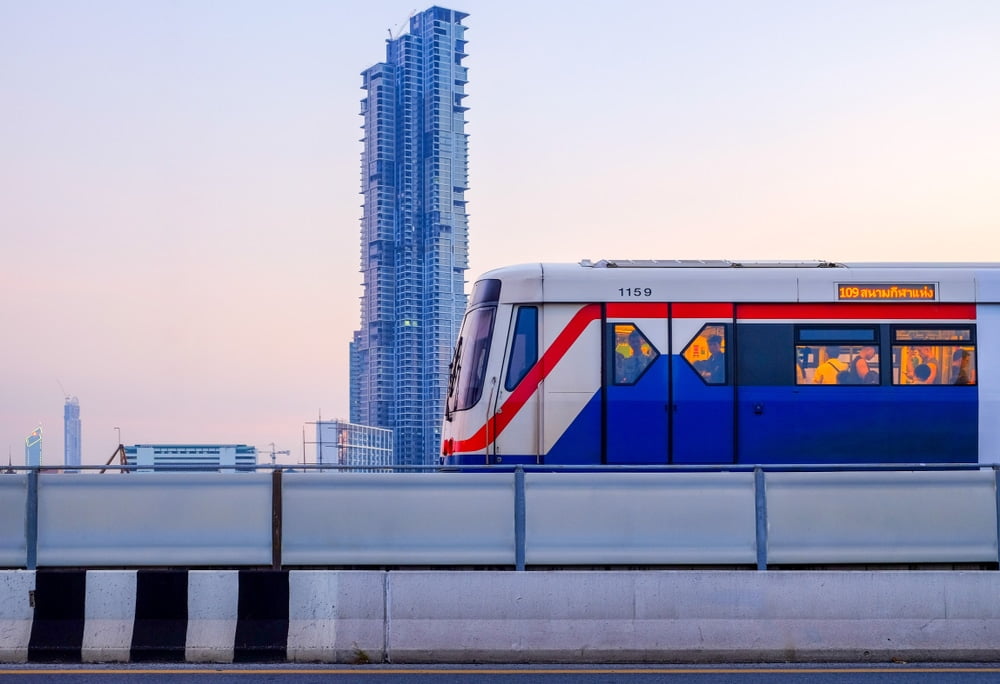 How many stations are there?
There are currently 44 stations in total. 36 are along the Sukhumvit Line and 13 are along the Silom Line. The stations along the Sukhumvit Line are
Ha Yaek Lad Prao, Mochit, Saphan Khwai, Ari, Sanam Pao, Victory Monument, Phayathai, Ratchathewee, Siam, Chidlom, Ploenchit, Nana, Asok, Phrom Phong, Thonglor, Ekkamai, Phra Khanong, Onnut, Bang Chak, Punnawithi, Udomsuk, Bangna, Bearing, Samrong, Puchao, Chang Erawan, Royal Thai Navy Academy, Pak Nam, Srinagarindra, Phraek Sa, Sai Luat and Kheha. The stations along the Silom Line are National Stadium, Siam, Ratchadamri, Sala Daeng, Chong Nonsi, Surasak, Saphan Taksin, Krung Thonburi, Wongwian Yai, Pho Nimit, Talat Phlu, Wutthakat and Bang Wa.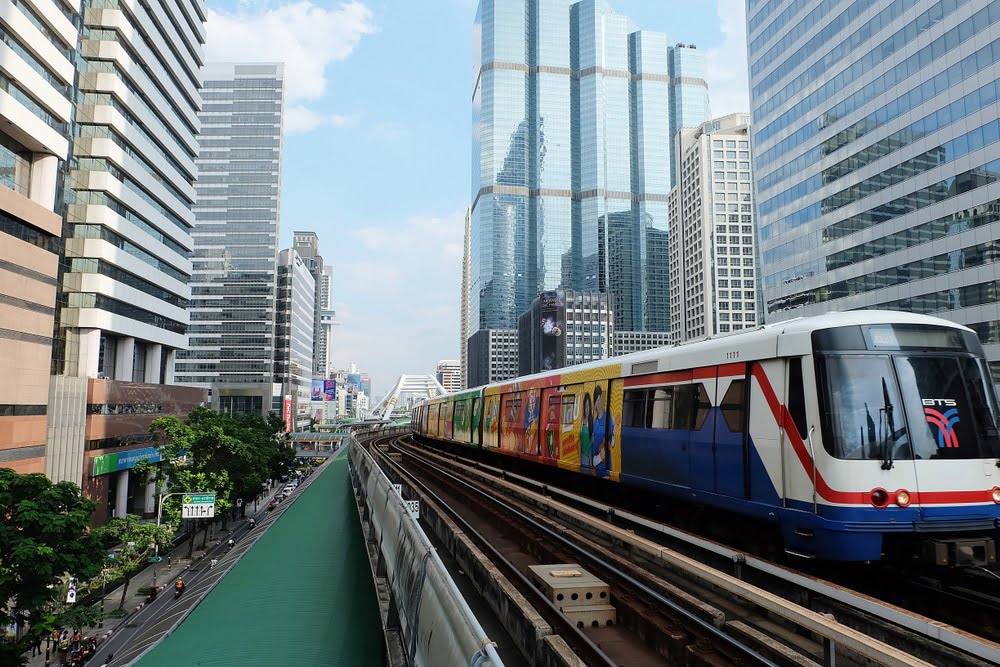 For how long can we stay inside BTS?
We can stay inside BTS for 120 minutes. You'll be fined if you stay longer than that.
Are there any toilets in each station?
Yes, there are but they aren't easily noticeable and are meant for passengers who really need to use them.
Yes, it does. The former connects to the MRT at Ha Yaek Lad Prao, Mochit and Asok and connect Airport Rail Link at Phayathai.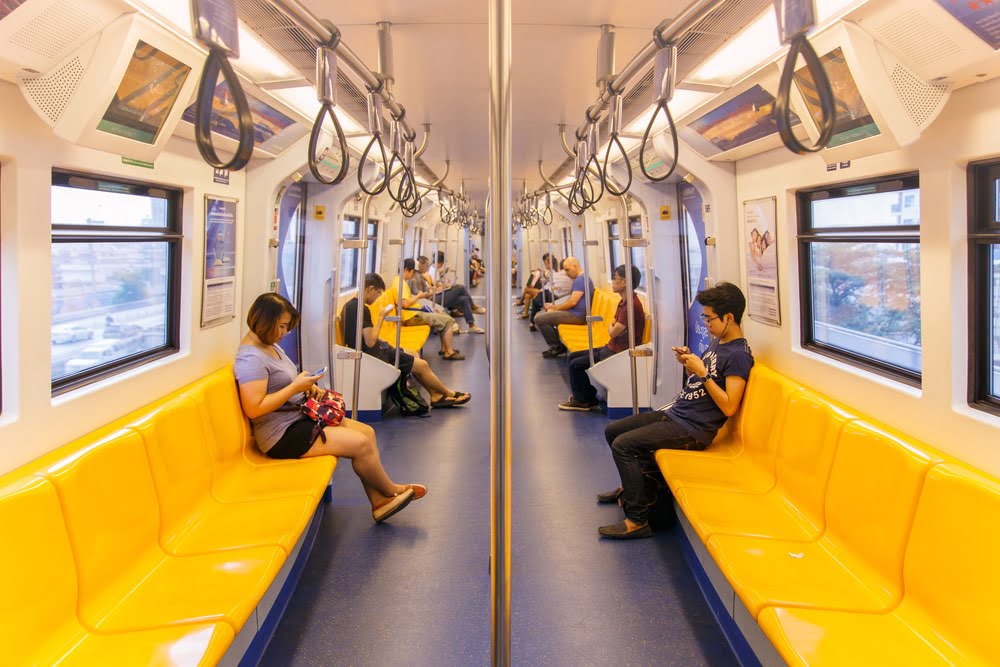 Does BTS provide a stored value card?
Yes, it does. This card is called "Rabbit". Any value you add to this card lasts 30 days.

What is the lifetime of a Rabbit card?
A Rabbit card is valid for 7 years after the issuance date. If we change our destination, You have to pay an extra fee only when the price for the station where you get off is more than your original destination.
Who can we contact in case of any problem?
The security guards and staff people in the ticket rooms can help you.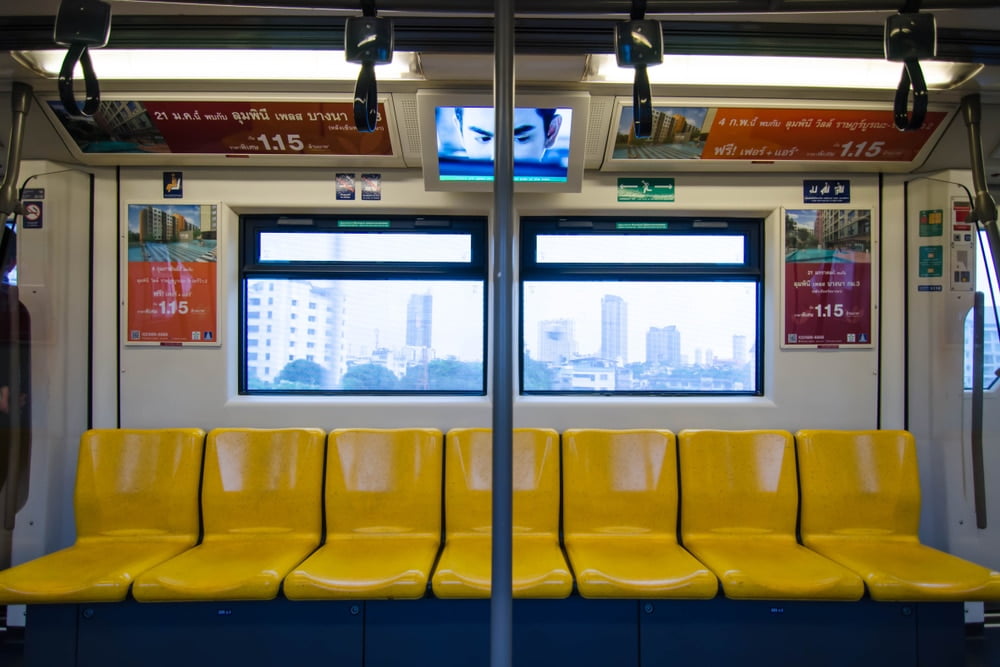 What are the operating hours of BTS?
BTS operates from 6am to 12 a.m. every day.
Are pets allowed in BTS?
No, they aren't unless they come with the blind.
Does BTS have an elevator?
Yes, it does. An elevator is available at all stations except Saphan Taksin.
What should we do if we drop our belongings on the railway track?
Never pick up the fallen belongings. You should ask the security guard for help. This is for your own safety.

Read more