Planning a trip to Chiang Mai, Thailand, can be exciting. But if you're traveling from a long distance, you may be dreading the thought of lugging your heavy luggage around the city.
Carrying a lot of luggage can be a hassle. It can make it difficult to get around, and it can be a pain to keep track of. Plus, if you're traveling by public transportation, you may have to worry about paying extra baggage fees.
Luckily, there's a solution to this problem: luggage delivery services. These services will pick up your luggage from your home or hotel and deliver it to your destination in Chiang Mai. Let's take a look at the details

Luggage Delivery Chiangmai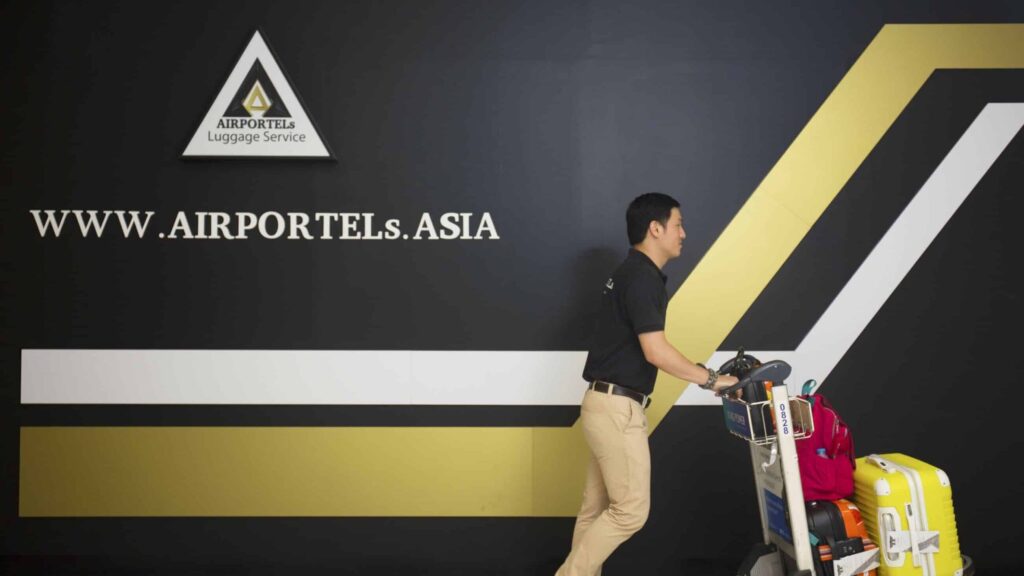 Don't get upset! AIRPORTELs has excellent services and is here to assist everyone in traveling without luggage.
AIRPORTELs provides a great service for sending luggage to Chiang Mai. The advantage of this service is that they arrange for a vehicle to pick up your luggage and deliver it directly to your hotel in Chiang Mai.
If you're arriving by plane, you can also drop off your luggage at the AIRPORTELs counter at the Suvarnabhumi or Don Muang Airport. Once you arrive in Chiang Mai. You can spend your time enjoying the interesting attractions in Chiang Mai hassle-free.
Luggage Delivery by AIRPORTELs
If you use AIRPORTELs services, you don't have to worry about heavy luggage anymore. Simply send your luggage to Chiang Mai by booking the service through the AIRPORTELs website or drop off your luggage at the counter before boarding the flight at the airport.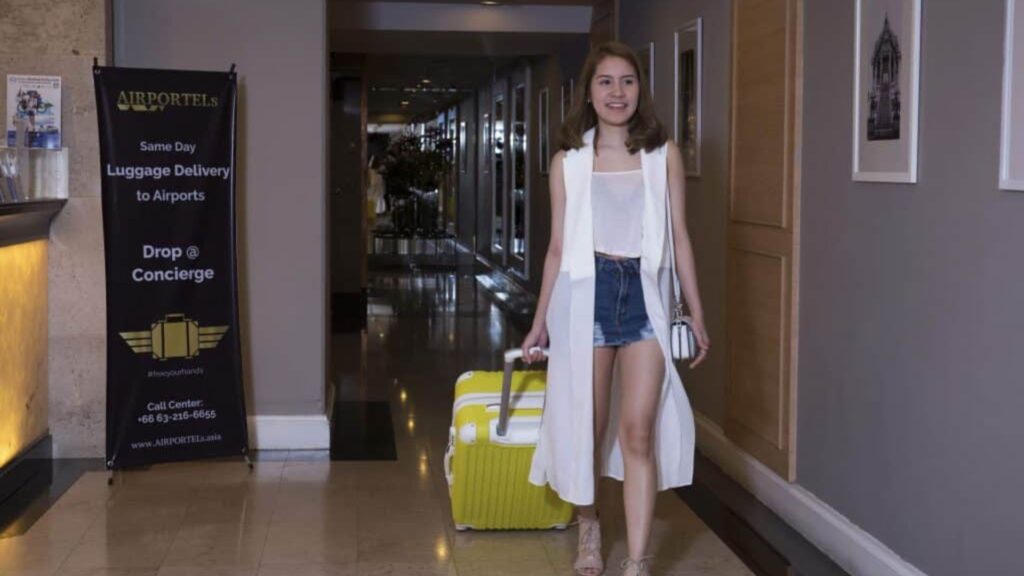 We will take care of handling and delivering your baggage to your destination. Our services are fast and secure, making your travel or work experience smooth and worthwhile. Enjoy your time without any hassle.
How much for sending luggage to Chiang Mai?
For sending to different provinces, there are two options to choose from:

Sending to different provinces in 1-5 days (nationwide service) : Starting at 349 Baht per item, with a weight limit of up to 30 kg.
Same-day delivery to different provinces (available only in Chiang Mai/Phuket) : Starting at 599 Baht per item, with a weight limit of up to 30 kg.
Why AIRPORTELs
AIRPORTELs services are like the trusted companions that help transport luggage between Don Mueang Airport, Suvarnabhumi Airport, shopping malls, and various hotels throughout Thailand. Here are the key advantages :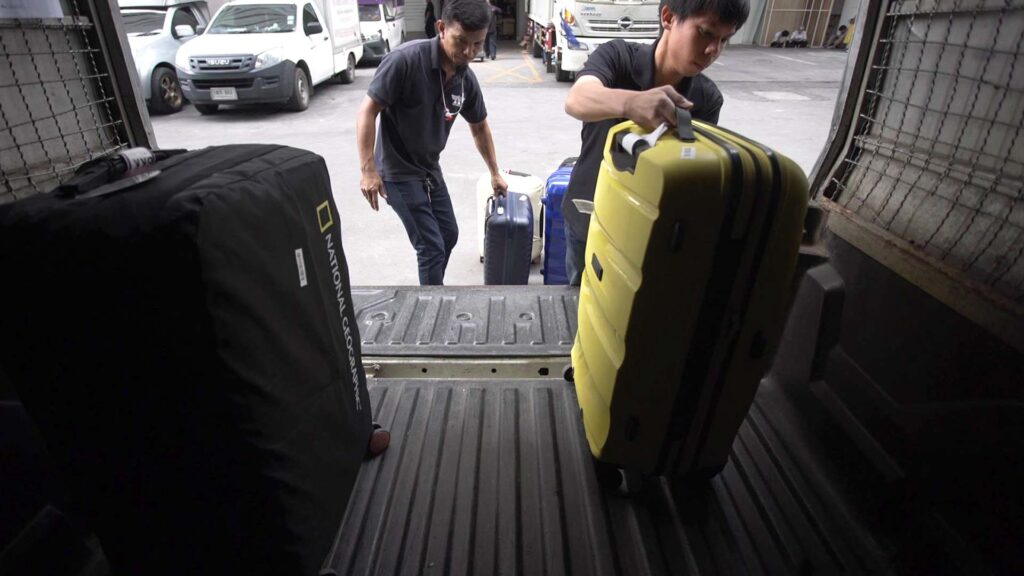 Maximum Damage Guarantee up to 50,000 Baht. We ensure the safety of your luggage with a high damage guarantee.
Time Guarantee. We guarantee that your luggage will reach its destination within the specified time.
Convenient Tracking, you can track the status of their luggage through email, the AIRPORTELs website, Facebook, Line, and WeChat.
Door-to-Door Service and Wrapping, we provide door-to-door pickup with excellent bag wrapping. Alternatively, they can drop off their luggage at the counter at the airport before boarding.
Fast and Secure Luggage Transportation. Once in Chiang Mai, your luggage will be waiting at the hotel. We offer fast and secure services, making your travel or work experience smooth and ensuring that your time is well-spent.
Choose AIRPORTELs for a worry-free and efficient luggage transport experience!

Service Terms and Conditions
Reservation Changes : In case of reservation changes, please notify AIRPORTELs at least 3 hours in advance.
Baggage Pickup for Airport Delivery : If sending luggage to the airport, please collect your baggage at least 3 hours before departure.
Prohibited Items : Prohibited items include inflammable objects, drugs, weapons, food, animals, and other living organisms.
Limitation of Liability : AIRPORTELs is not responsible in the event of a third party's involvement, force majeure, or incidents beyond our control. This includes customer-related issues such as incorrect information, late arrival, customer irresponsibility, natural disasters, protests, and others.
Unclaimed Baggage : If customers cannot retrieve their baggage, AIRPORTELs will store it but will not be liable for any damage or loss. If customers do not contact us within 30 days, AIRPORTELs reserves the right to dispose of the belongings.
Hotel Delivery : For customers sending luggage to hotels, please contact the hotel in advance.
Hotel Pickup : For customers staying at hotels, our staff will pick up the baggage after you deposit it at the hotel's information counter.
Online Booking Deadline : Please book the service online at least 3 hours before the scheduled round."
Read more